Stare Debna (Damen), Kreis Belgard, Pommern
<![if !vml]>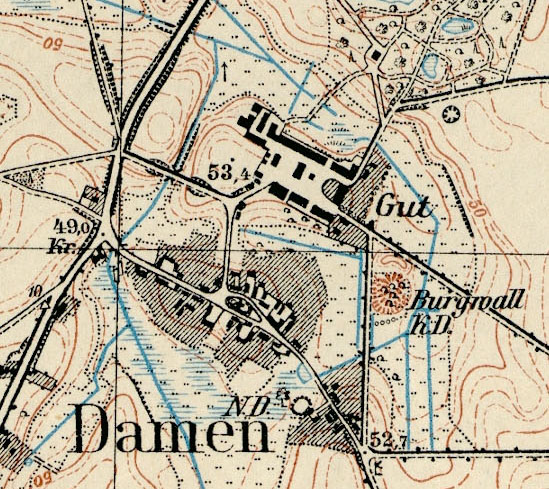 <![endif]>
Stare Debna (Damen), Kreis Belgard is a manorial village near Koslin in the Pommern. This village is important to me as Friedrich Remus, the shoemaker, and family lived here prior to the war. He is remembered. He was hidden from the Russians by the local Polish villagers. When the Russains departed Freidrich left for safer haven elsewhere. Friedrich was likely a descendent of either the Christian Jacob Remus and David Friedrich Remus family in nearby Sadkowo. These Remus families and other Lutherans in this village attended church in Muttrin.
Here are pictures of the old village church with the Prussian wall style: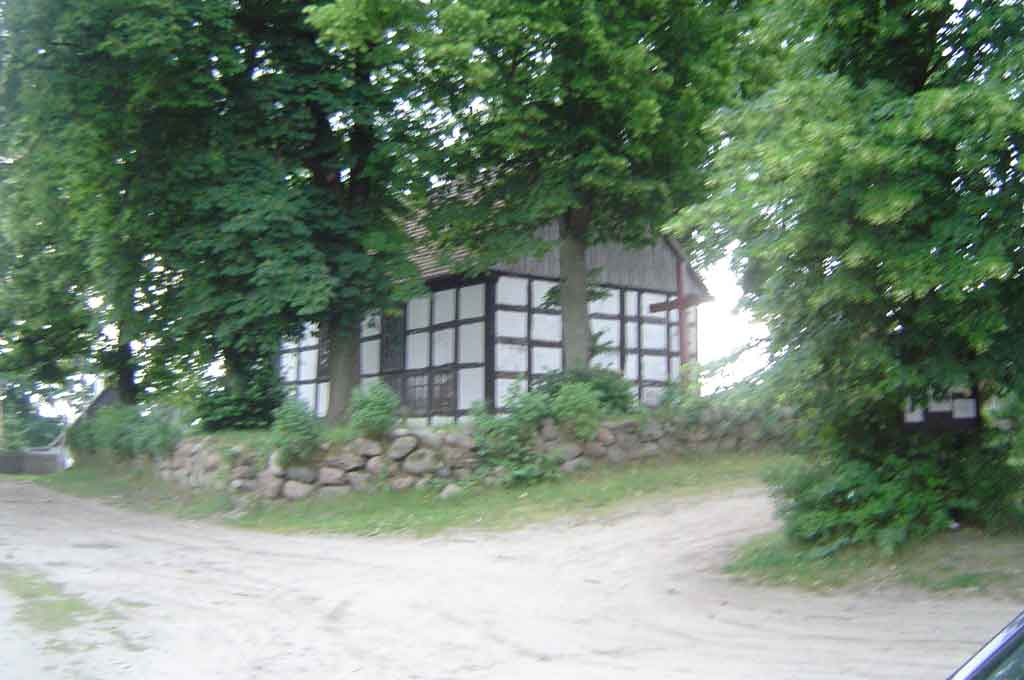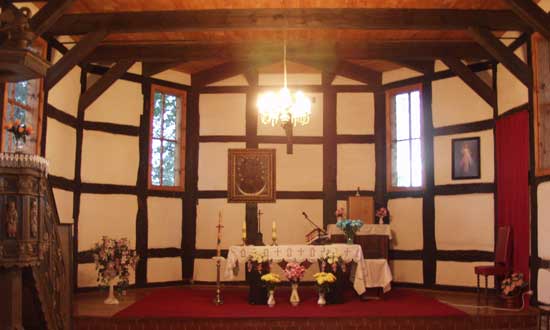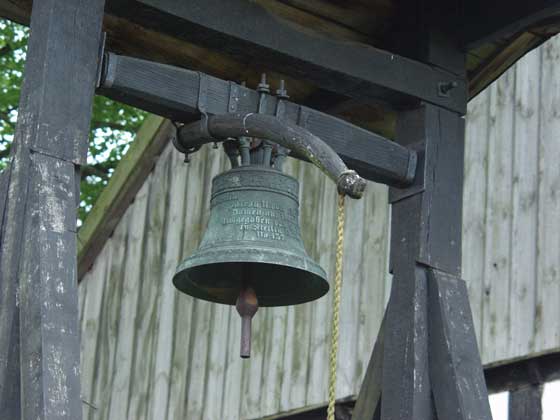 And here is Friedrich's house prior to the war.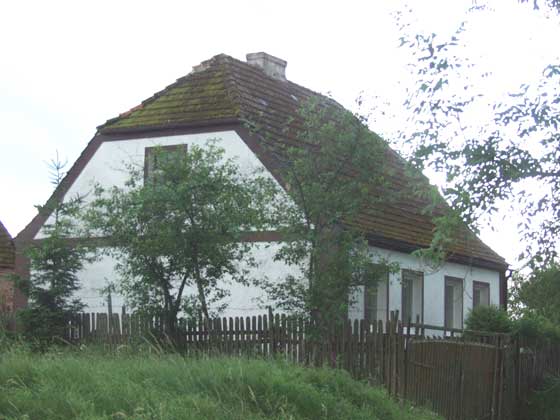 The manorial farm was owned by the Von Kleist family. The gut is gone but was located as shown in the first picture. The second and third are the outbuildings of the manorial farm: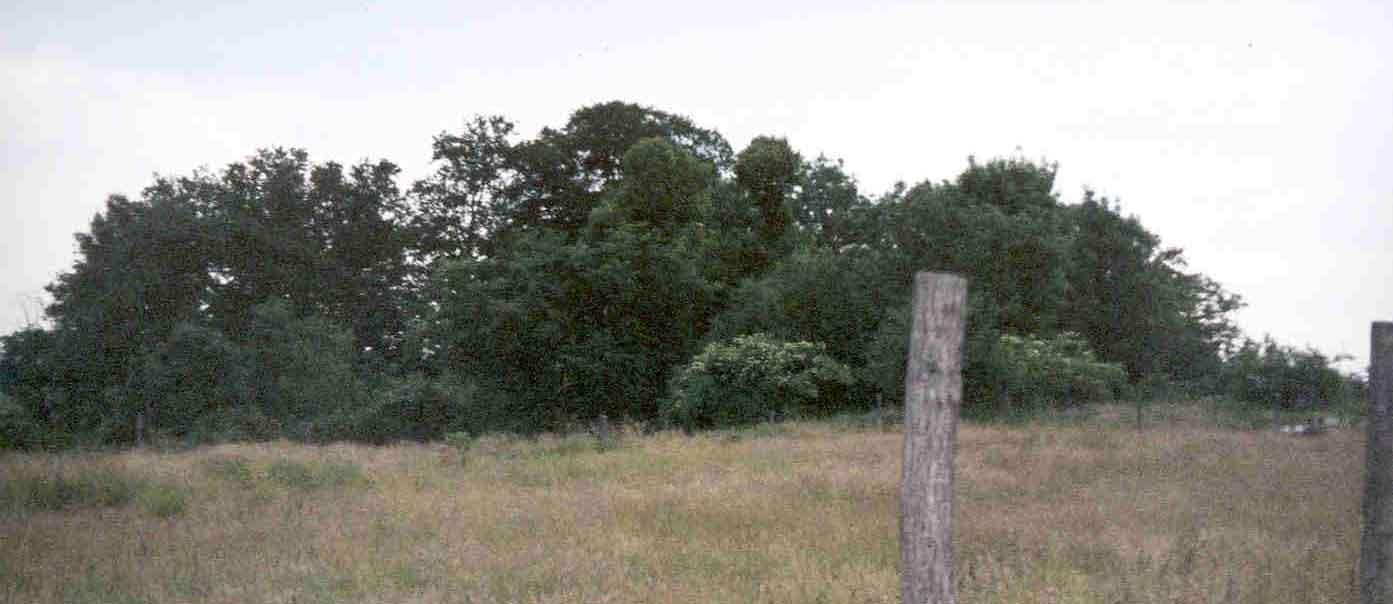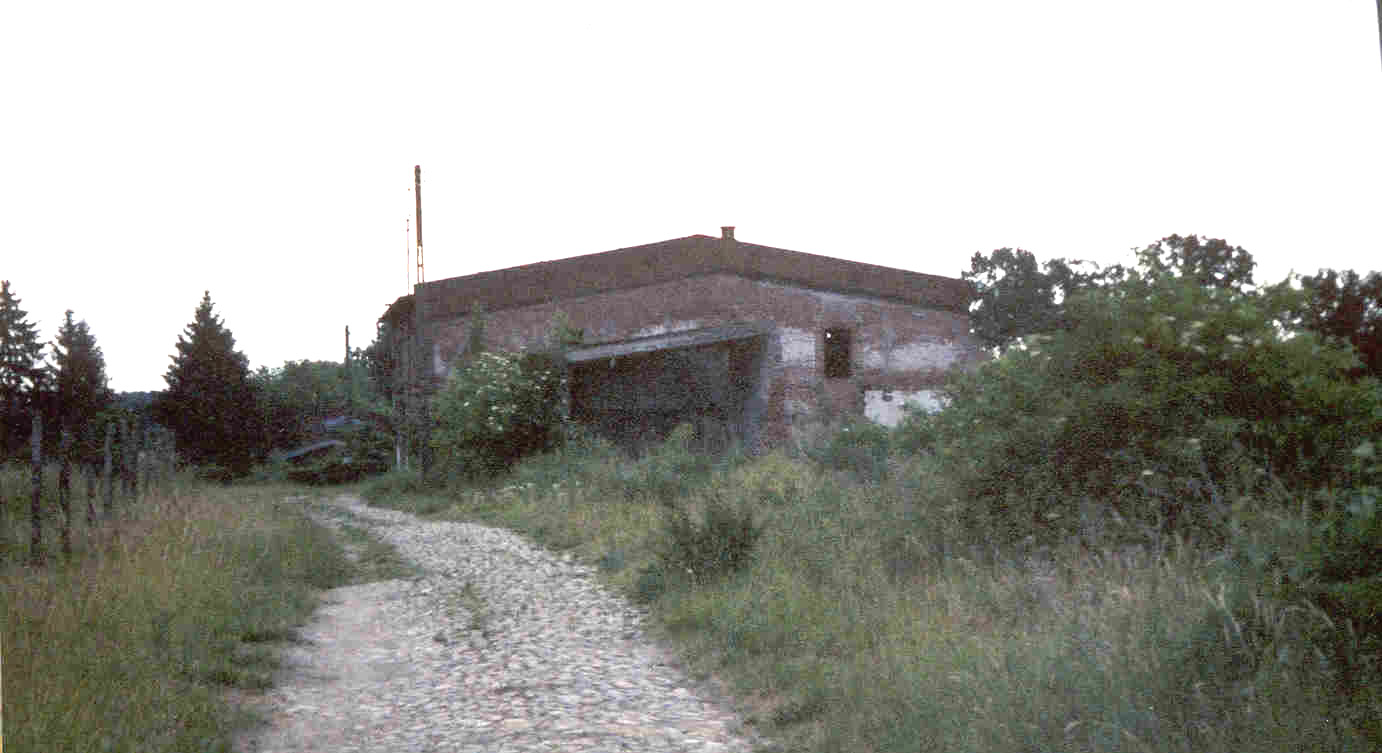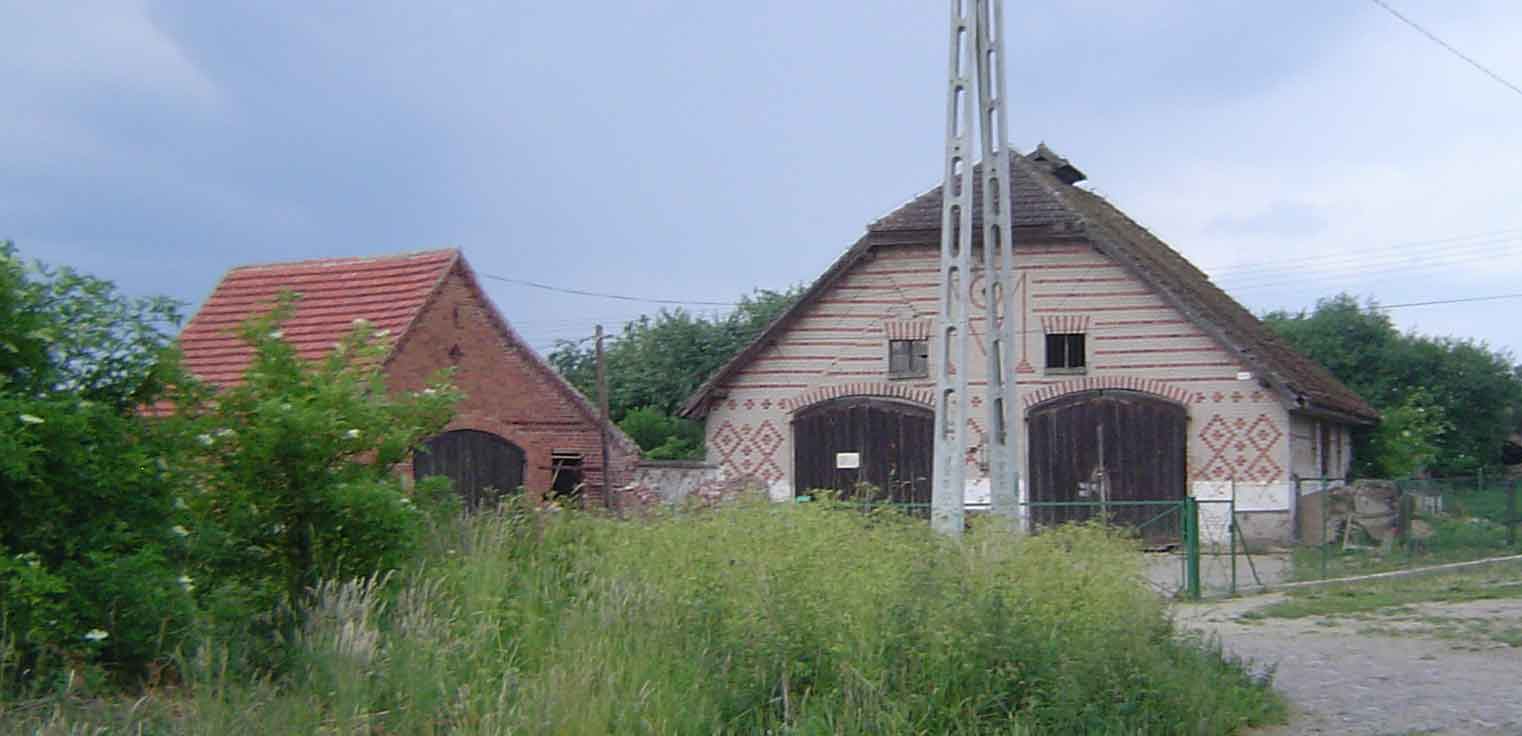 This map shows a lot of detail of the pre-war village: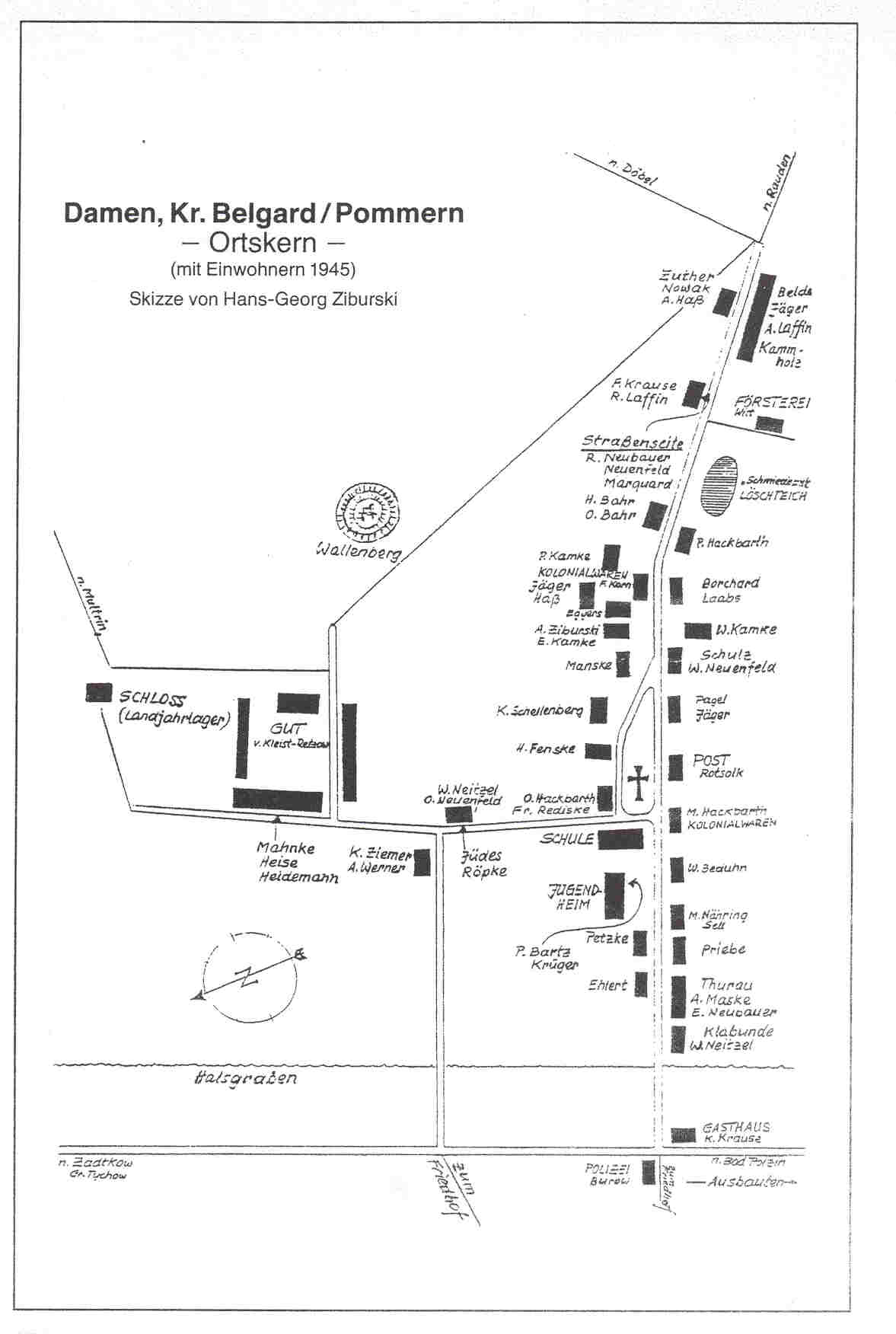 Click here to go to other West Prussia Villages.
Please send any queries to Bill Remus at
September 17, 2007