Neuweick (Kobyle), Kreis Berent, West Prussia

Kobyle is a small village near

Schoneck in Kreis Berent. The name Kobyle translates roughly as "cow town." It dates back to at least 1238 and was originally property of the Cistercian Monks of Pogotky. Residents attended the Catholic and Lutheran churches in Pogotky.

My in interest in this village is the presence of Michael Remus in this village during the land census of 1772. Here is his record that was found in two different sets of census records:

Reymus, Mich. Kobyle Schoeneck Berent 18011053 6038 69 (2)

Reymus, Mich. Kobyle Schoeneck Berent 18011053 6036 788 366

Different forms were used: One male under a. one male under b. For females: one under a. two under b. I take this to mean that a. is the adult parent so both parents are there and b. is the children so there is one son and two daughters. Also it says this Mich. Reymus is an "Eigenth." or owner. After his name "Kruger" so he was brewer or had something to do with the tavern. It is likely that he is the son of or at least related to Christian Remus of

Pinczyn.

Here is a picture of the fields in Kobyle:

Here is a picture the street in Kobyle: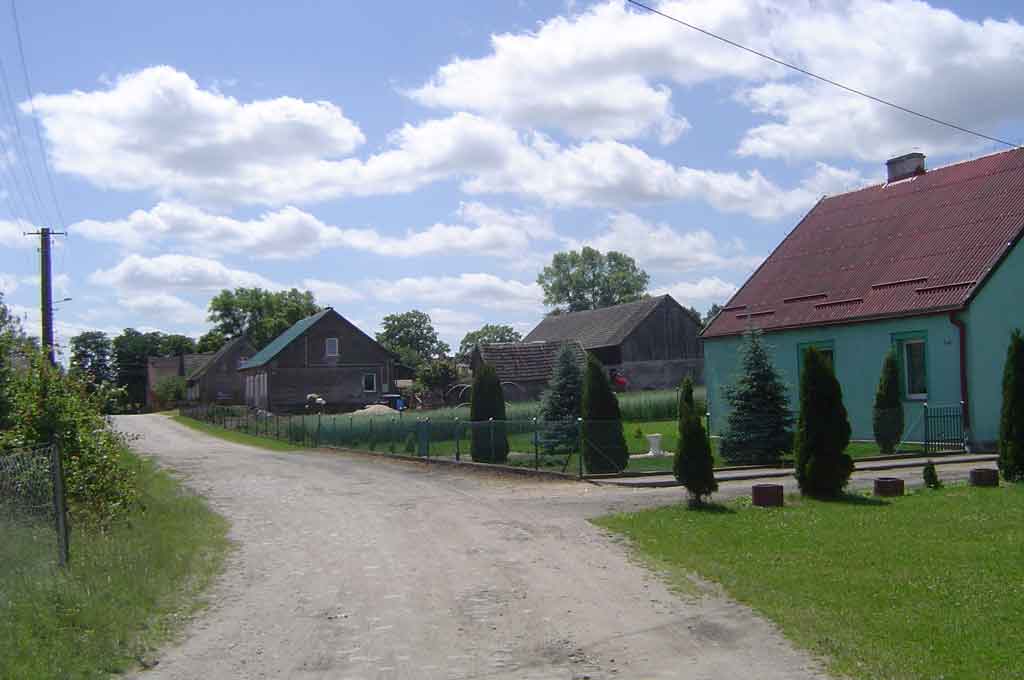 Here is a map of the two villages: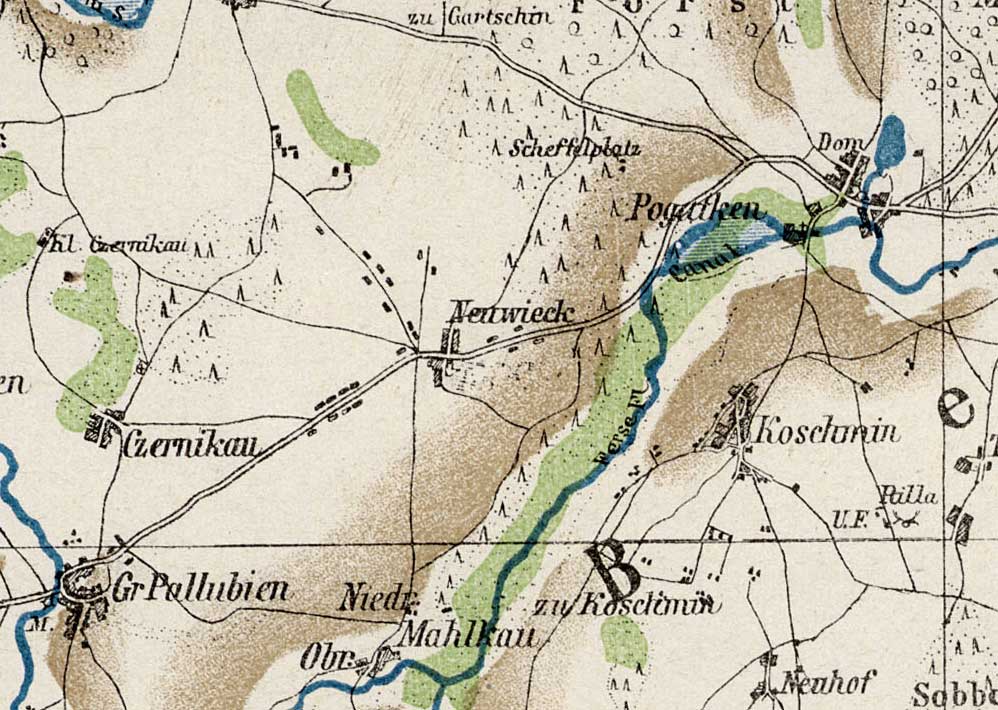 Click here to go to other West Prussia Villages.
Please send any queries to Bill Remus at
July 17, 2008