Kosemuhl (Kozin), Kreis Stolp, Pommern

The village of Kosemuhl (Kozin) was the location of the Erwin Zielke family of Berrien Springs, MI prior to their immigration to America. Son Erwin Zielke married Elsie Rudlaff, a relative of mine, and so I am interested in this village. The Rudlaff family at one time lived near this village in

Alt Kolziglow, Kreis Rummelsburg.

The name Kozy means goat and muhle means mill as in water mill. In the 19th and 20th centuries, this mill was owned by the von Klatt family who lived in the next village (

Kozy). Go to Kozy to see what remains of the von Klatt manor house.

The mill originally was for grinding grain and or cutting wood. It has been converted into an electric generation station. Since the Zielkes were the village millers prior to their immigration, they likely lived in the mill house adjacent to the mill. Here are the pictures: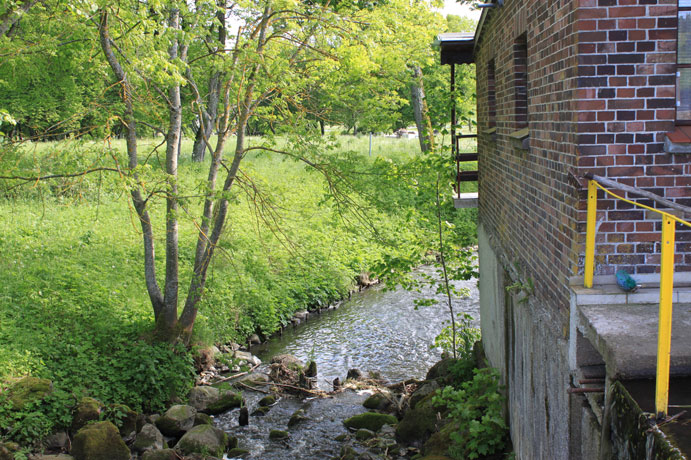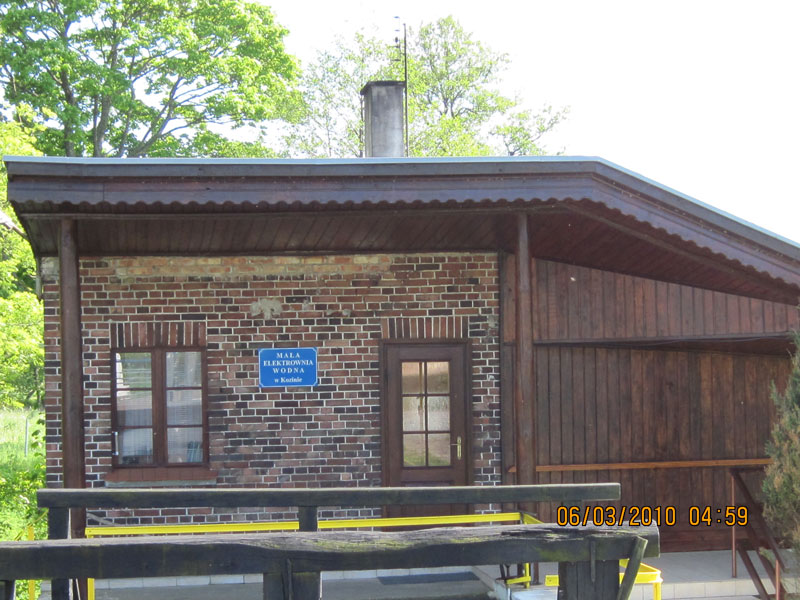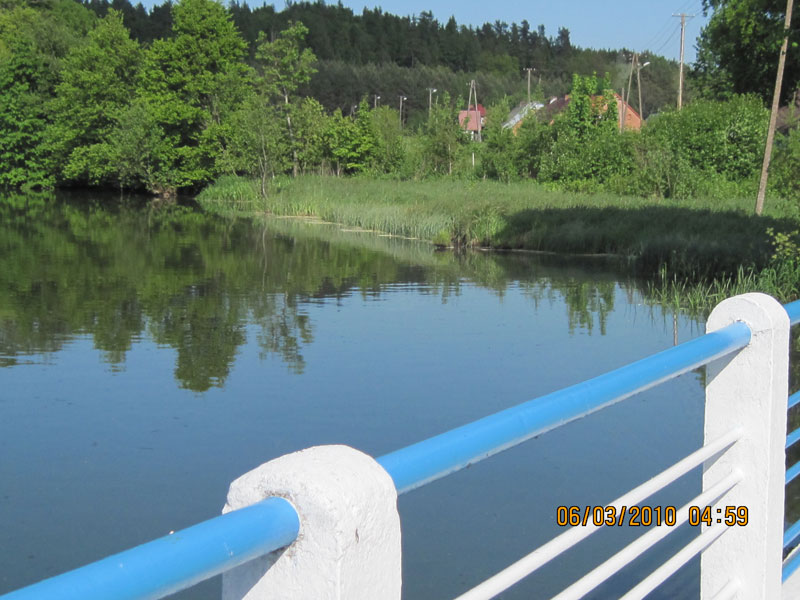 The village Lutheran church you see dates from 1928 although there was a church here earlier. The church would have served residents in the area including in the villages of

Kozy and Kozymuhl. It is now used as a Catholic Church. Here are pictures: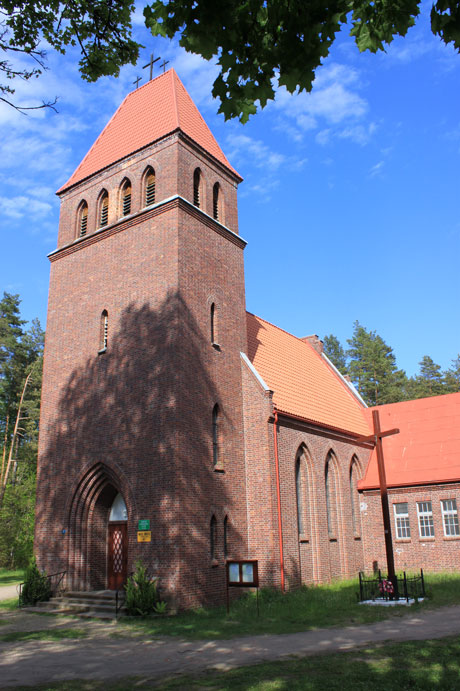 Here is a map of the area: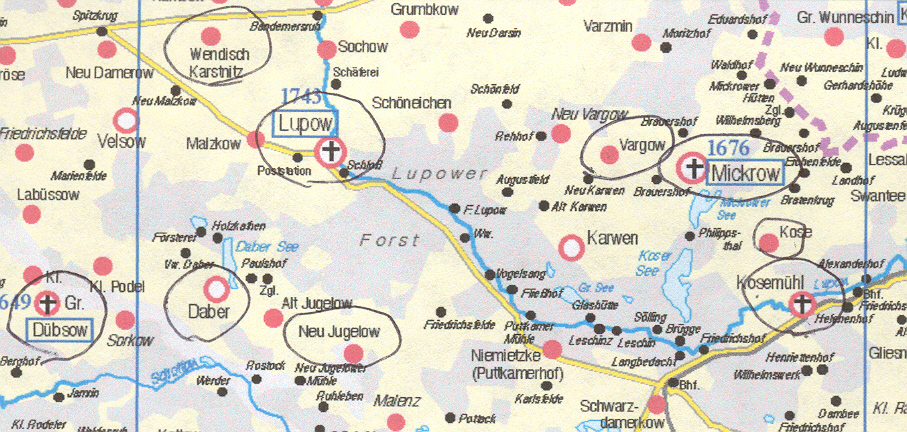 Click here to go to other villages.
Please send any queries to Bill Remus at
August 5, 2010