Lupow (Lupawa), Kreis Stolp, Pommern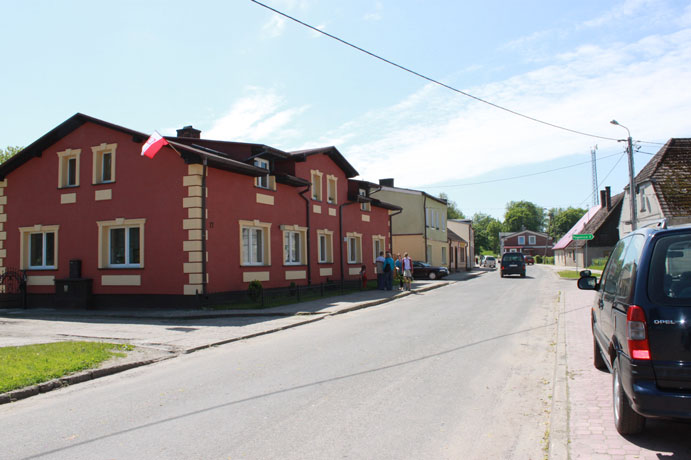 The village of Lupow (Lupawa) was the location of the Lutheran church for the area. The village dates from 1282 and was property of the church until the 18th century. Lupow (Lupawa) was then made into a private village and leased out. Lupow (Lupawa) was a

manorial farm and I found a well hidden manor house and some large manorial barns still there. The manor house shown midst the bushes accommodated Napoleon while on his way to the Russian front; the current manor house is a renovation of the manor house in which Napoleon stayed. The manor house was well protected so I could not get a good picture of it. Here are the pictures I did get: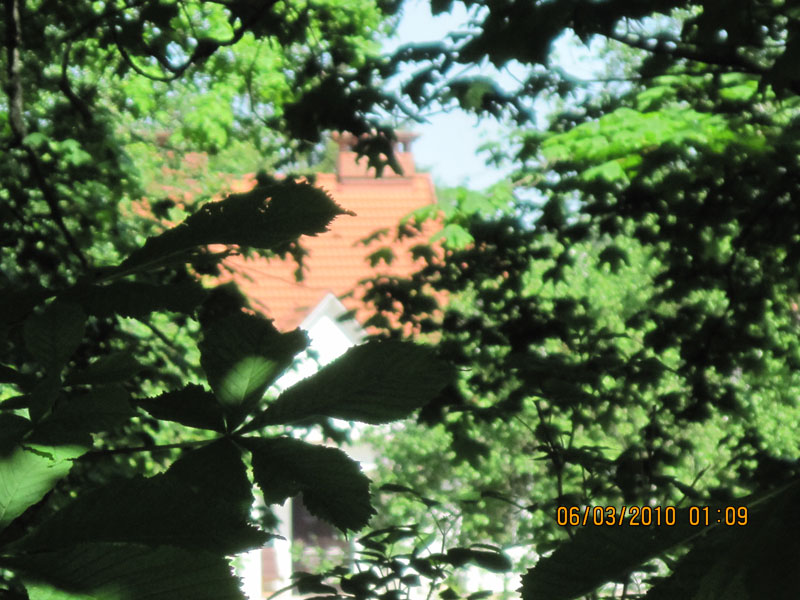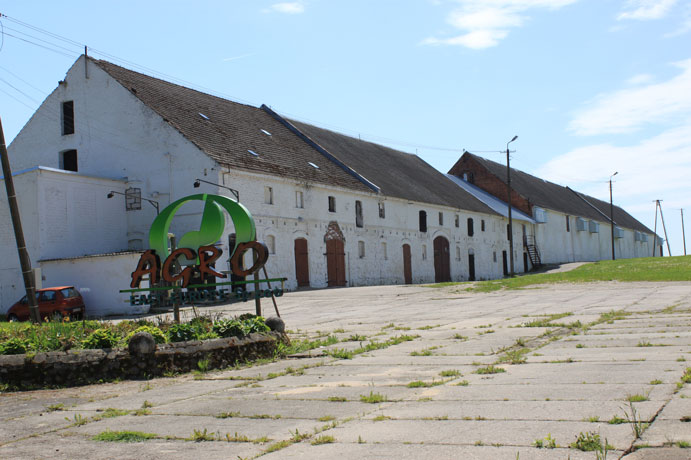 The village church you see dates from the 18th century although there was a church here earlier. Prior to WW II, it was a Lutheran church but is now Catholic. The font and pulpit are probably from the older church. The pulpit shows the name Otto von Grumbkow who probably leased the village long ago. The big exterior picture of the church shows the priests and parishioners following the celebration of Corpus Christi. Here are pictures: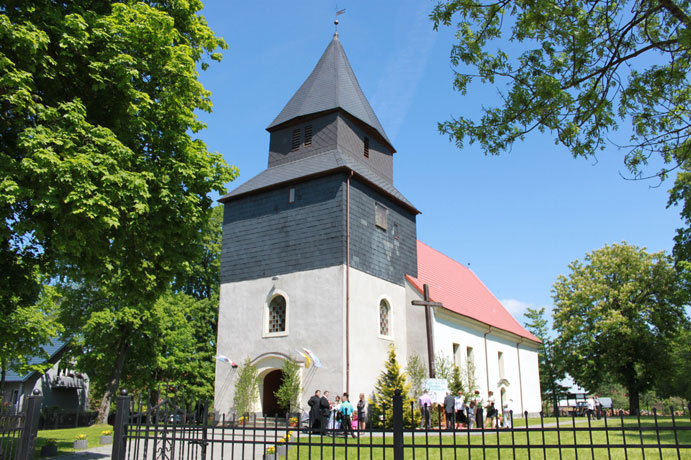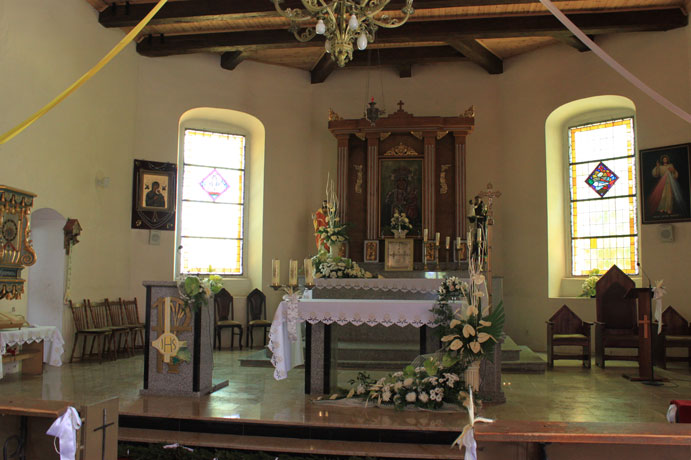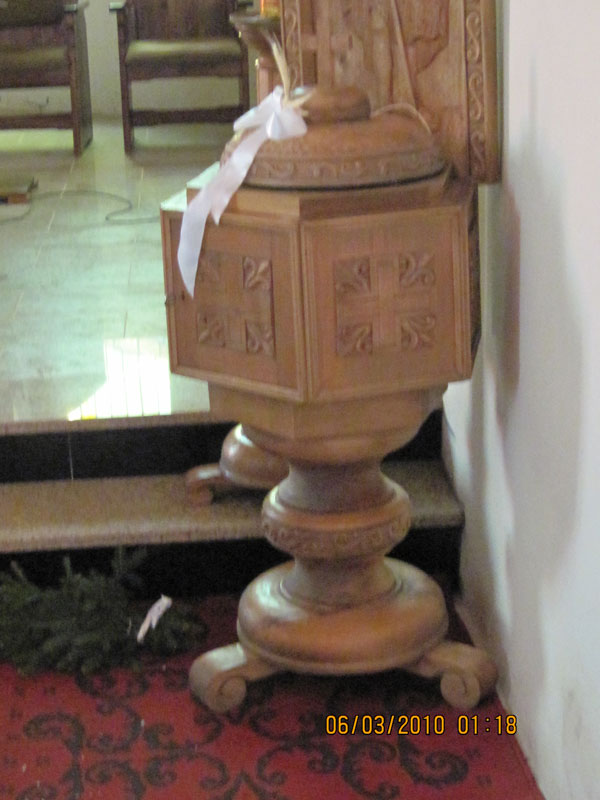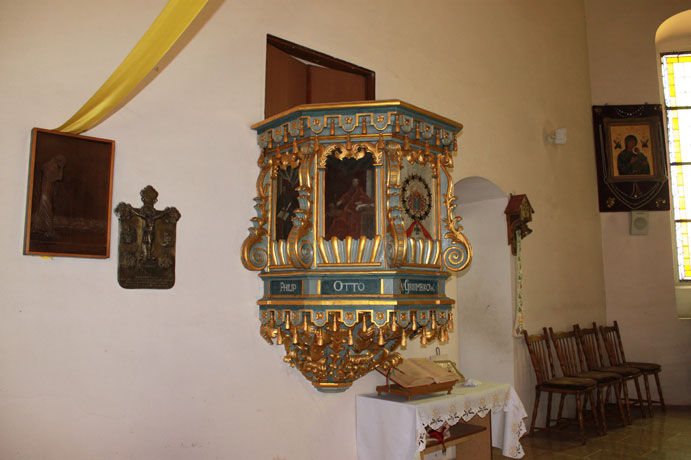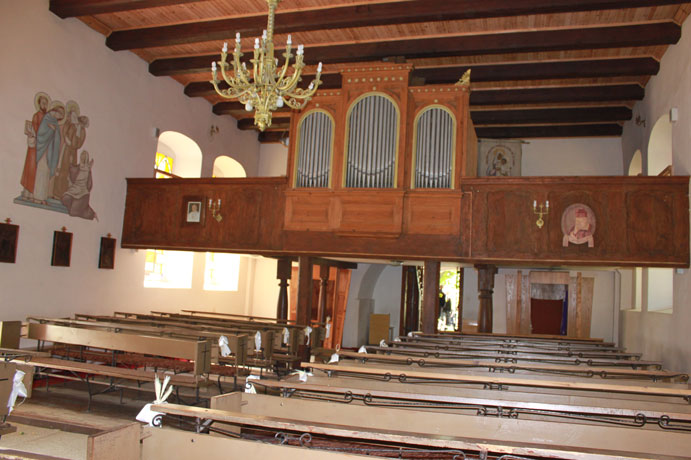 Here is a local map. The church above was the home church for the Remus families that lived in

Karstenitz and Rambow, Neu Jugelow, and other villages.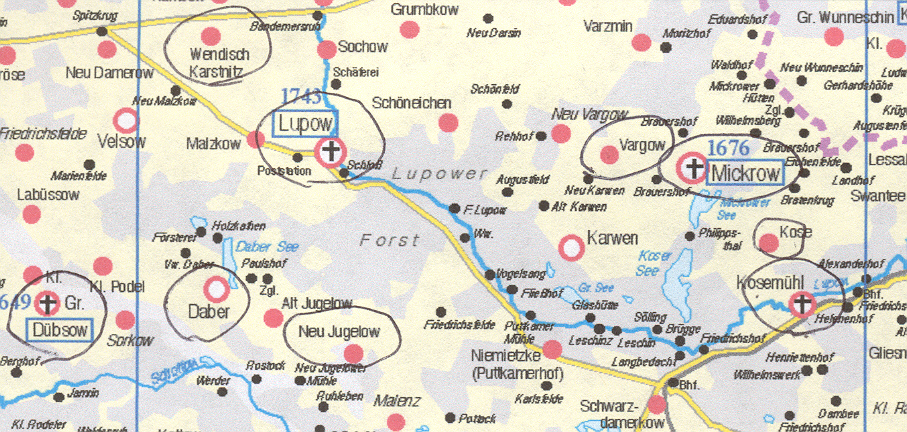 Click here to go to other villages.
Please send any queries to Bill Remus at
August 5, 2010