Neuguth, Kreis Schlochau, West Prussia
Neuguth is a village near Pollnitz in Kreis Schlochau. This village is important to me as Henriette Remus is the daughter of Free Schultz Carl Remus of Ossowo married into the von Kliest family of this village. Here are details of her marriage as documented in the von Kliest family history book (as provided by Damien Kliest).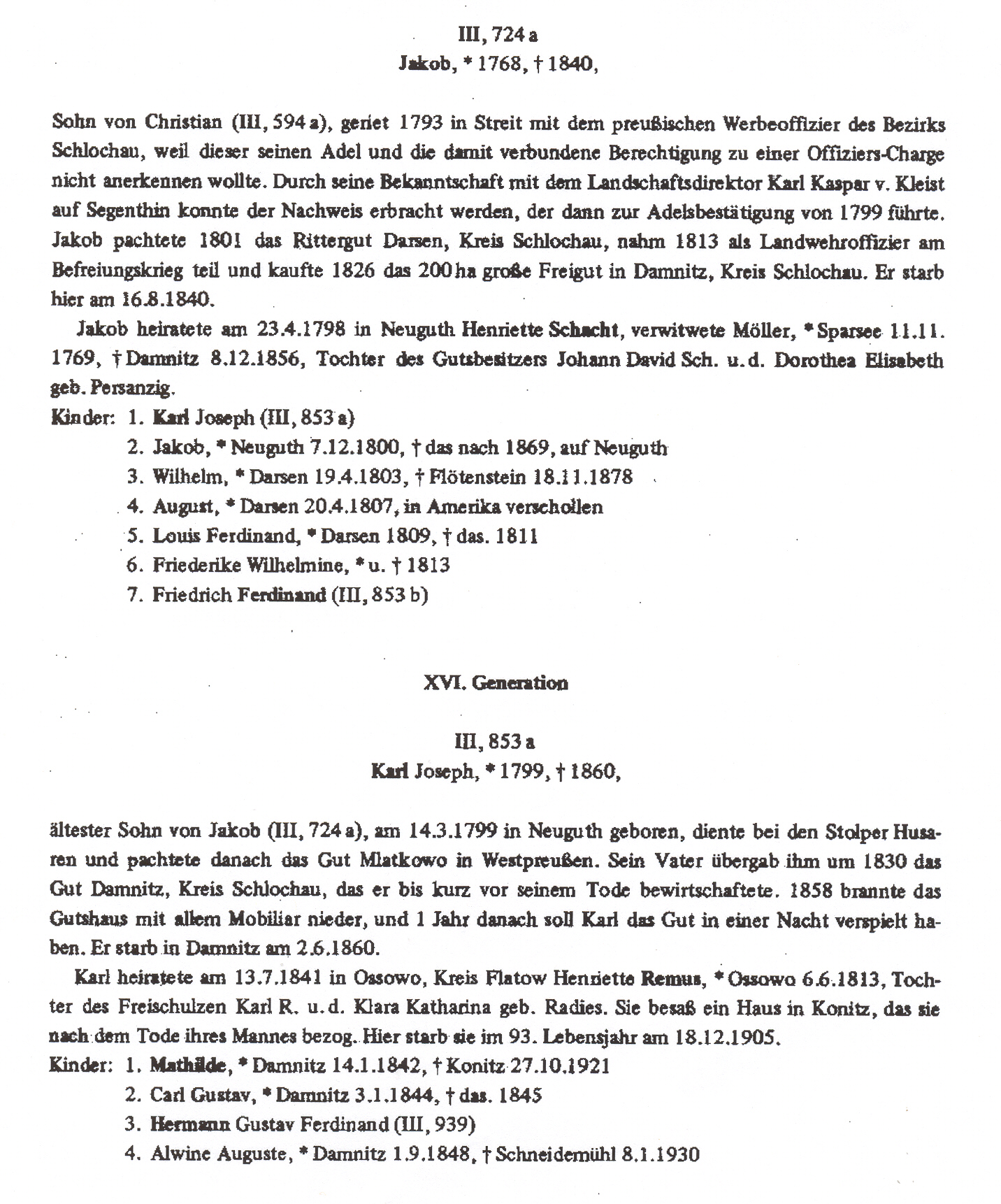 Here is a map of the village showing the manorial farm (labeled Josefshof Gut) once owned by the von Kliest family: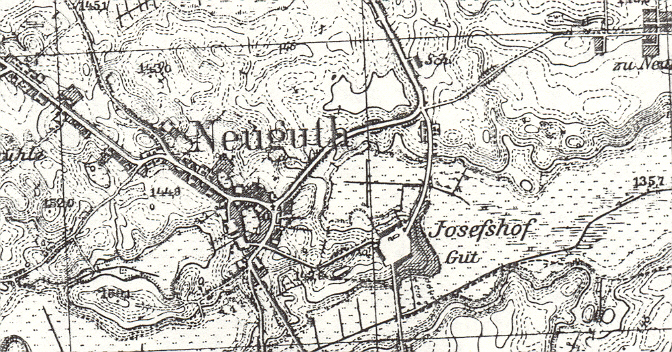 I have visited the village several times but have no decent pictures of it.
Paul Sternberg paulsternberg@msn.com is also interested in this village.
Click here to go to other West Prussia Villages.
Please send any queries to Bill Remus at
January 22, 2010