Paulinen (Pauliny)

, Kreis Bromberg

Paulinen is a

manorial farm near Dobrcz, Kreis Bromberg. The estate goes back to a Teutonic Knights land grand in the 14th century. The buildings date from 1830 and the estate house from 1880. The Grosche family owned it at one time. However, George Remus and Pauline Meizner Remus of the Vansburg Remus family were listed as Gutbesitzers (owners and residents of the estate house around 1830).

After the defeat of the Prussians by Napoleon, a reformed mined government starting in 1807 sought to free the peasants working on manorial farms. Thus George Remus was less like a noble and more like an owner and manager of a large farm. The workers were no longer peasants bound to serve the lord of the manor but more like employees.

George Remus and Pauline Meizner's genealogy is shown as family 17 in this

clickable Martin Remus family genealogy. Here is a picture of that family: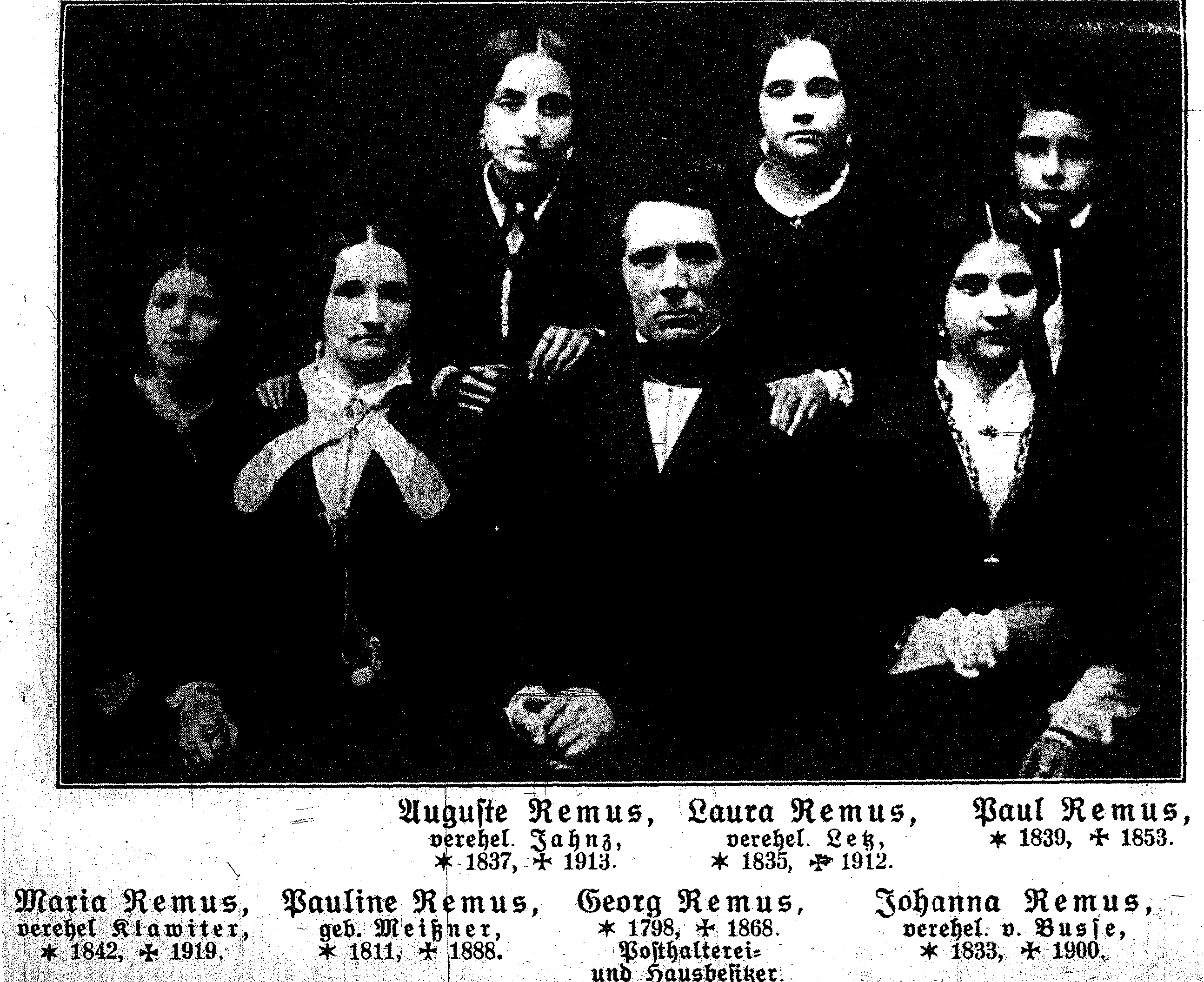 The estate house is no longer used but the farmland is fertile and the outbuildings are expanded and in use. Also a workers residential building remains. All are shown below: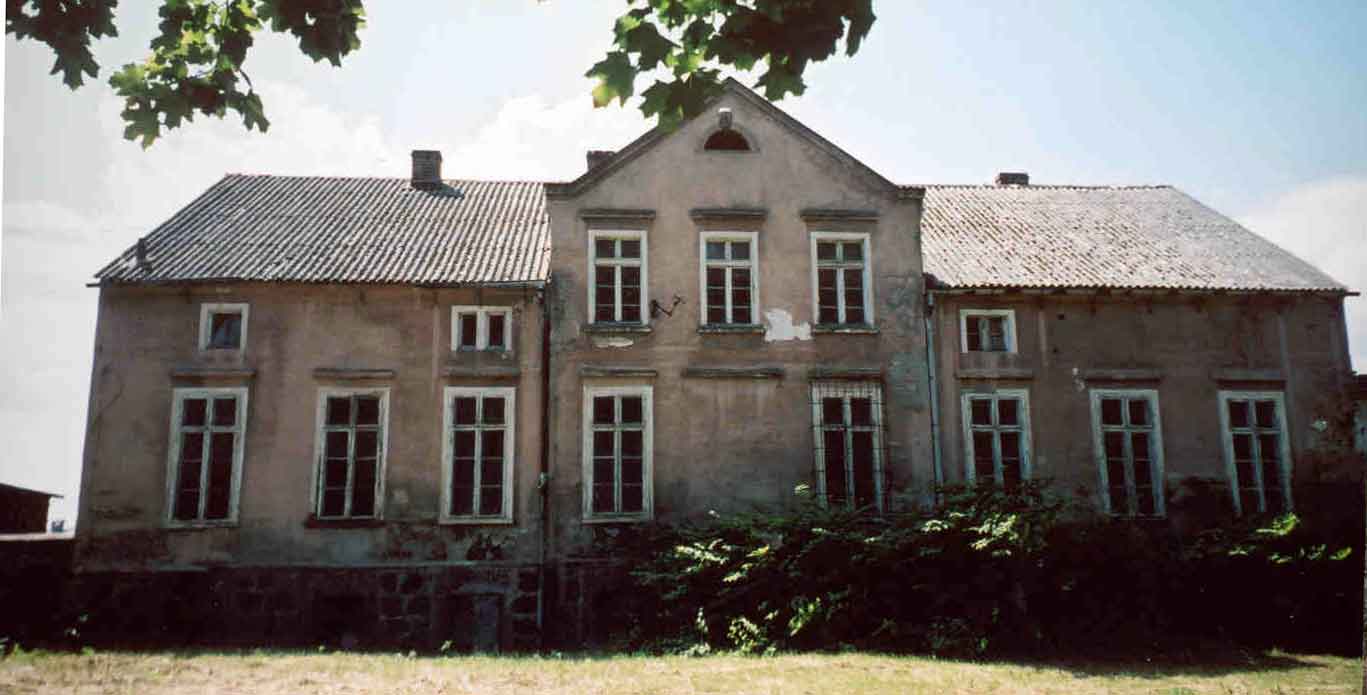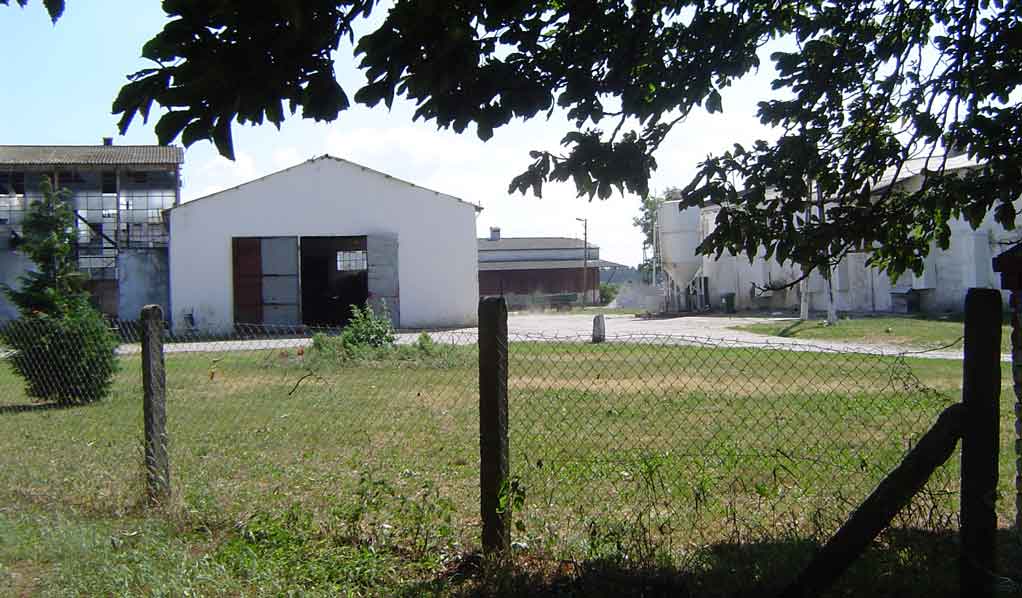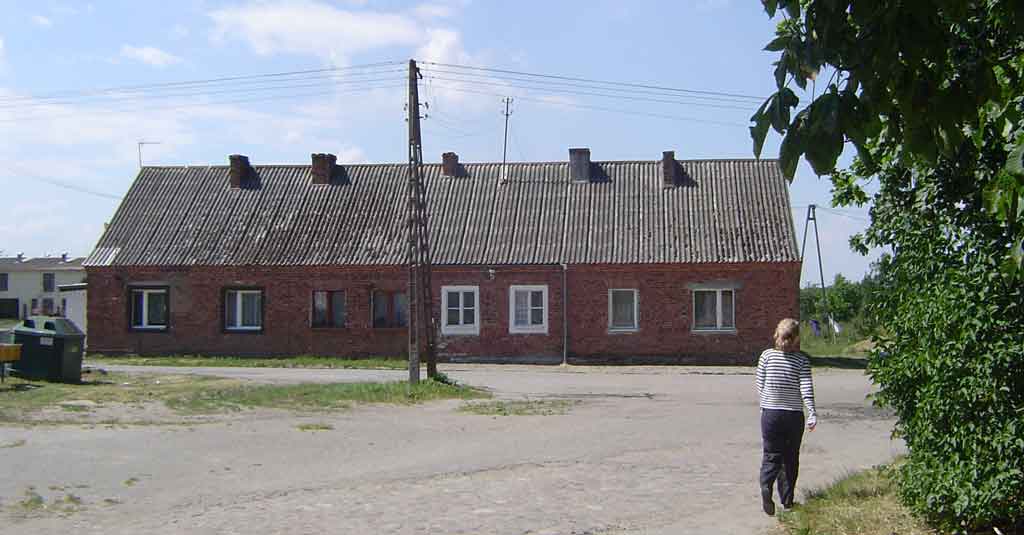 Here is a map showing this estate as well as the location of the local Catholic Church in Dobrcz: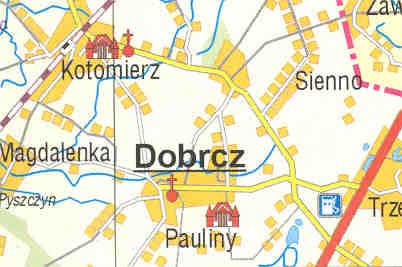 Click here to go to other West Prussia Villages.
Please send any queries to Bill Remus at
July 17, 2008