Rosmin (Roscmin), Kreis Wirsitz, Posen
Rosmin, Kreis Wirsitz is a village south of Vandsburg that in the 1750's contained several Remus families as well as related families like that of Jacob Moddelmog. It is lovely village on a lake that looks like quite a nice place to live. Here is a picture of the 20th century Evangelical church, now a Catholic Church: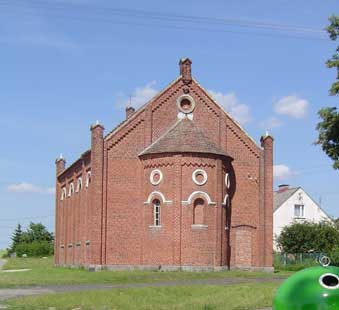 And here is a picture of the main street of the village: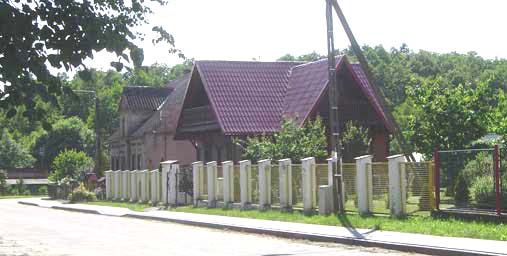 Both Johan and Martin Remus families were here around 1750; click here for the genealogy of the Johan Remus family. Click here for the genealogy of the Jacob Moddelmog family; this family was later found in all around the West Prussia area including Schmilowo and Prust. In 1766 a census of this village was made; click here to see page 1, page 2, page 3, and page 4 that census.
Here are two maps, one of the village and one of the area: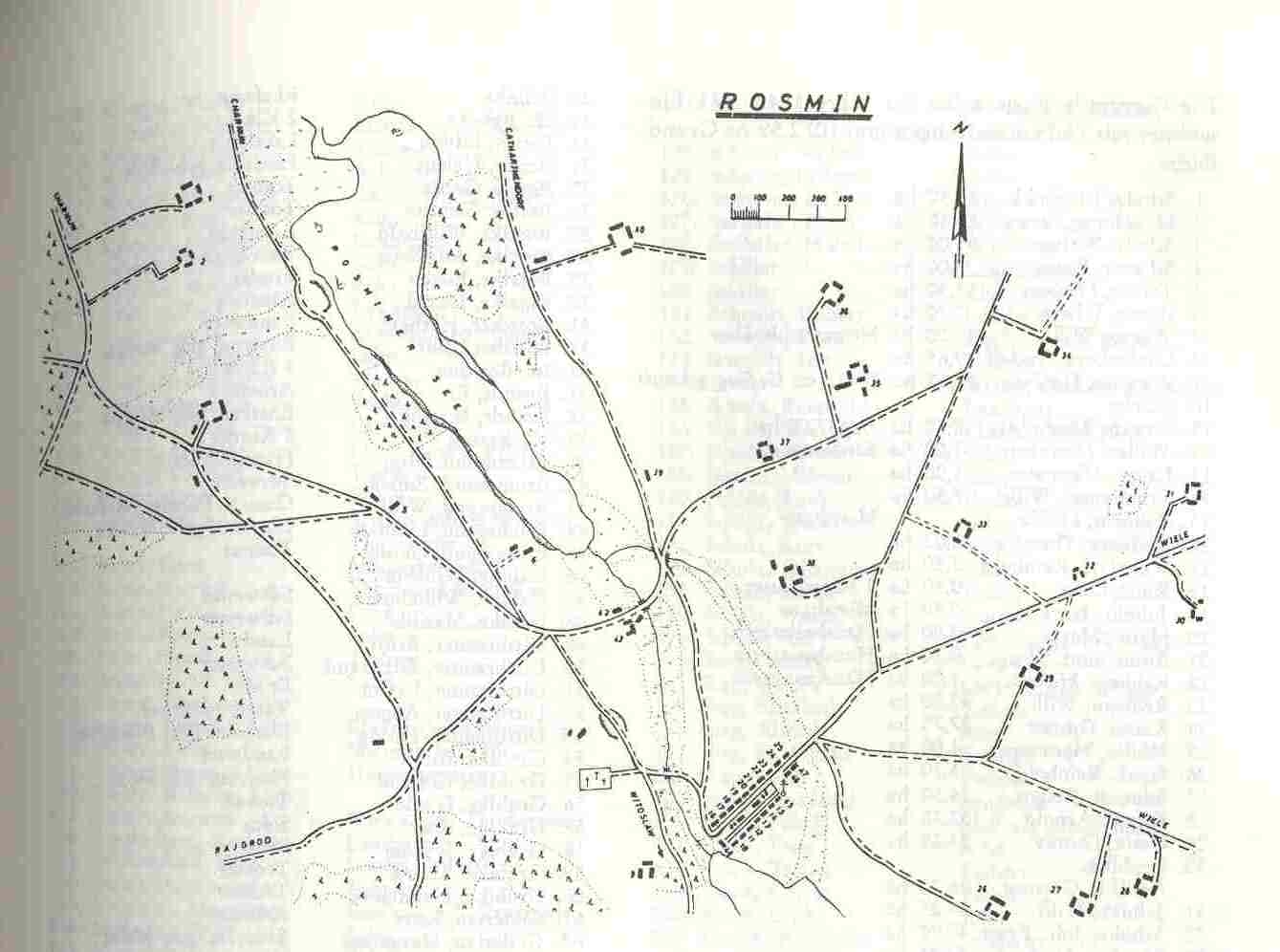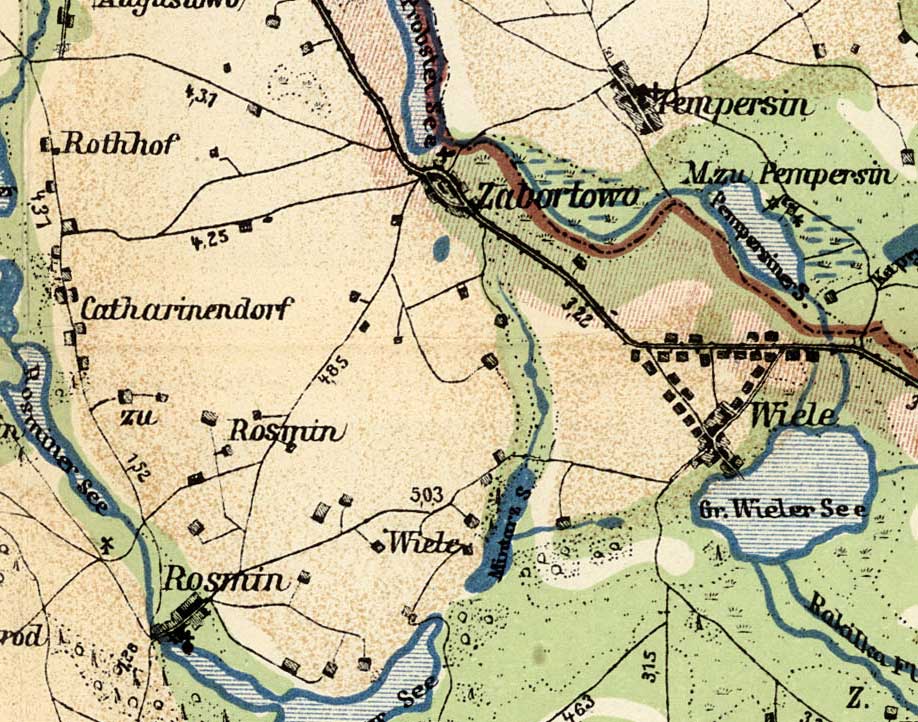 Click here to go to other West Prussia Villages.
Please send any queries to Bill Remus at
May 28, 2009