Schoenwald (Szynwald), Kreis Flatow, West Prussia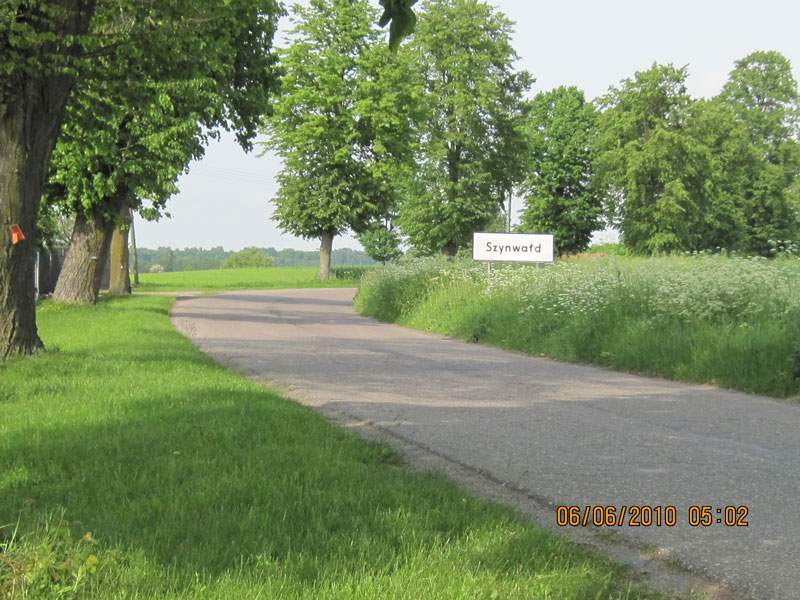 Schoenwald (Szynwald) is important as it is the location where

August Remus died on 18 November 1880 after a long life as a blacksmith in many manorial villages. His family recorded his death at the records office in Suchoraczek. Schoenwald (Szynwald) was developed on Royal Land by the Prussians. It is located along a road and contains well laid out farms of roughly equal size on each side of the road; it appears it was laid out no later than about 1860 and may have been built on former Royal manorial estate land. The government's motivation was probably developing the village to make money selling farms and then taxing the farms.

Following you will see pictures of a few of the houses there.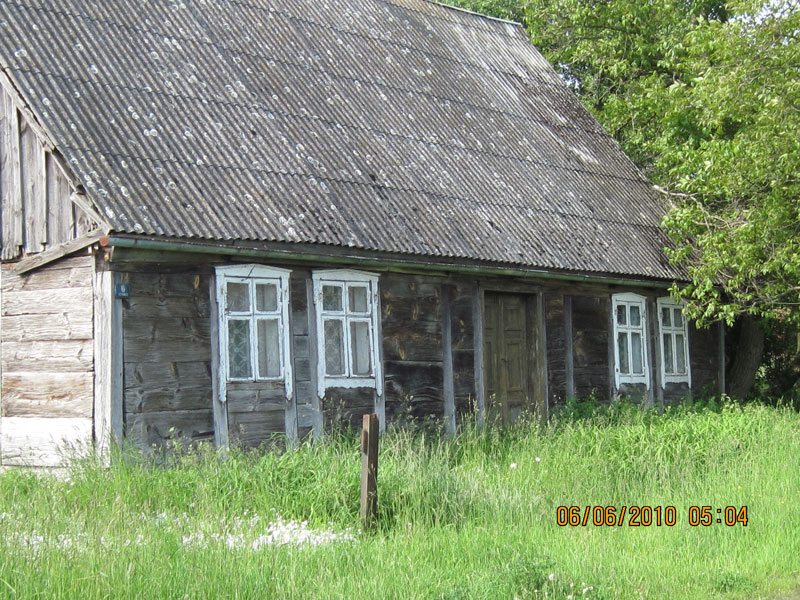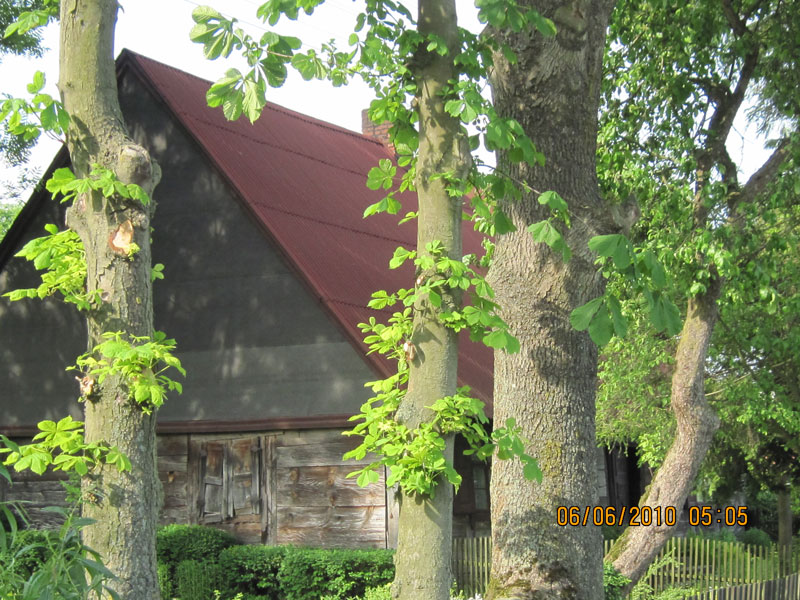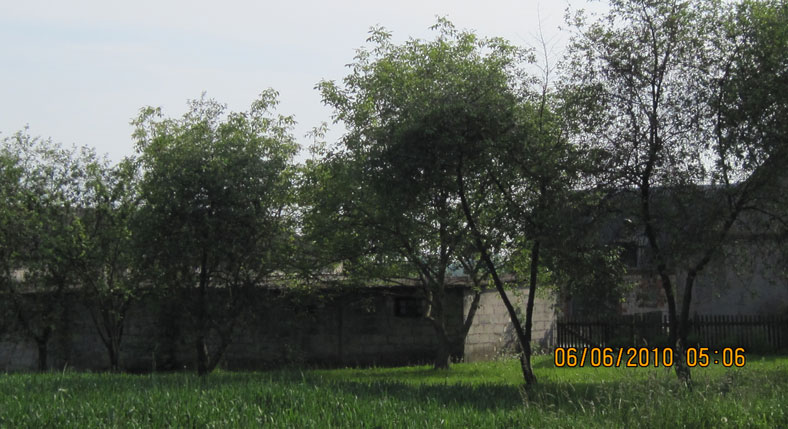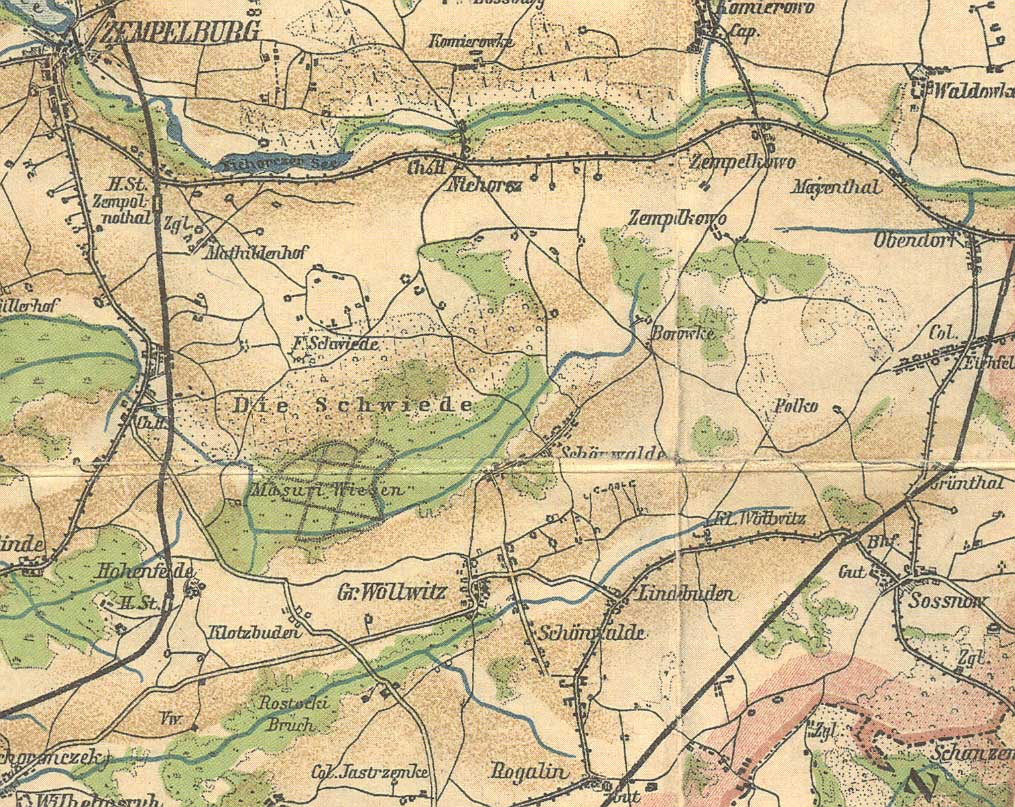 Click here to go to other West Prussia Villages.
Please send any queries to Bill Remus at
August 5, 2010