Gretna Manitoba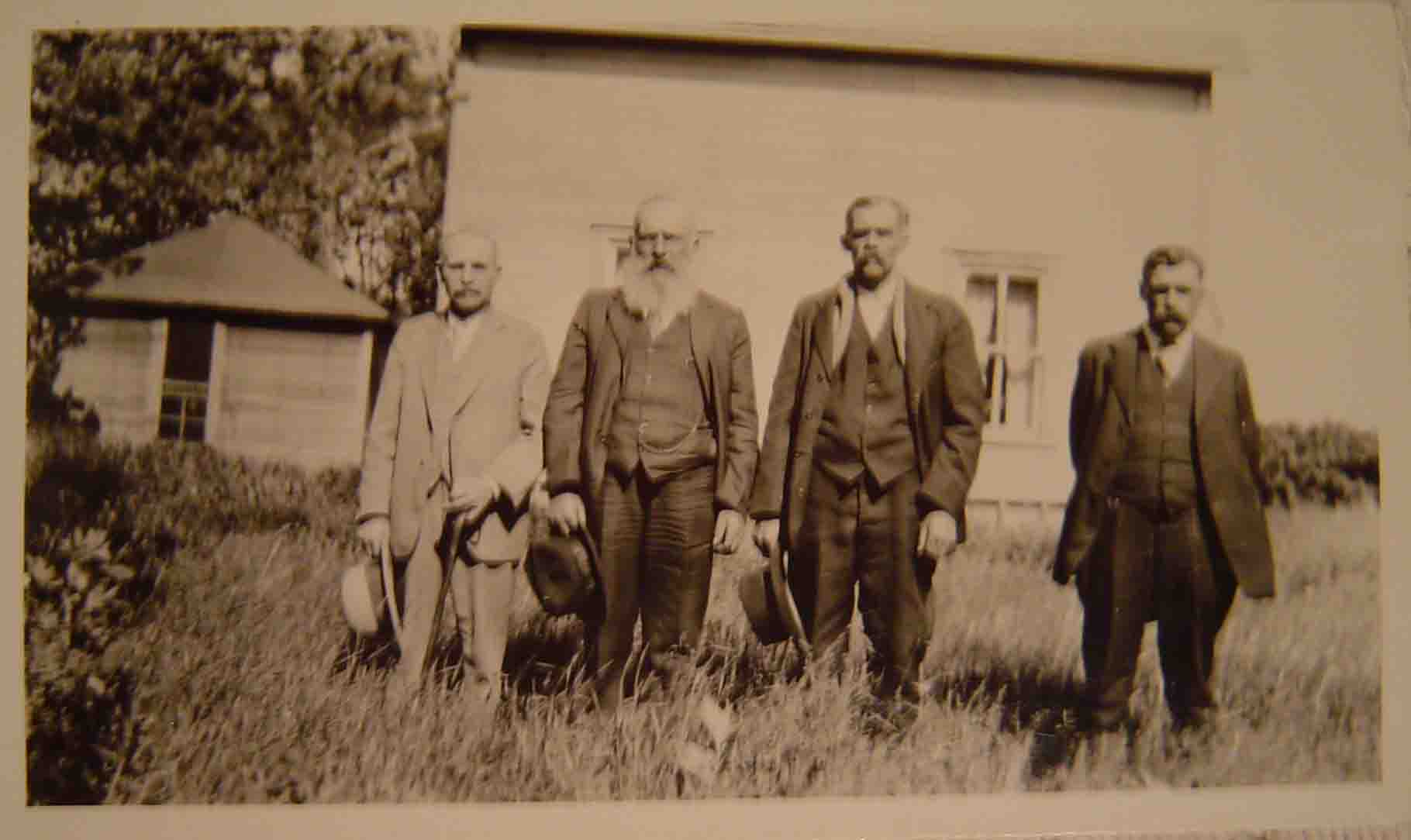 Wilhelm, father August, Rudolf, and Carl Remus at the Walter Remus Farm
August Wilhelm Remus and his family arrived in Manitoba via the Canadian Pacific Railway in 1892.
Click here to see pictures of his whole family and the families of each of his children.
During the first years there, he and his eldest son Wilhelm worked in the Gretna area Mennonites as carpenters and laborers. Here is a picture of August Wilhelm's grandson Dick Remus with August Wilhelm's tools in the background.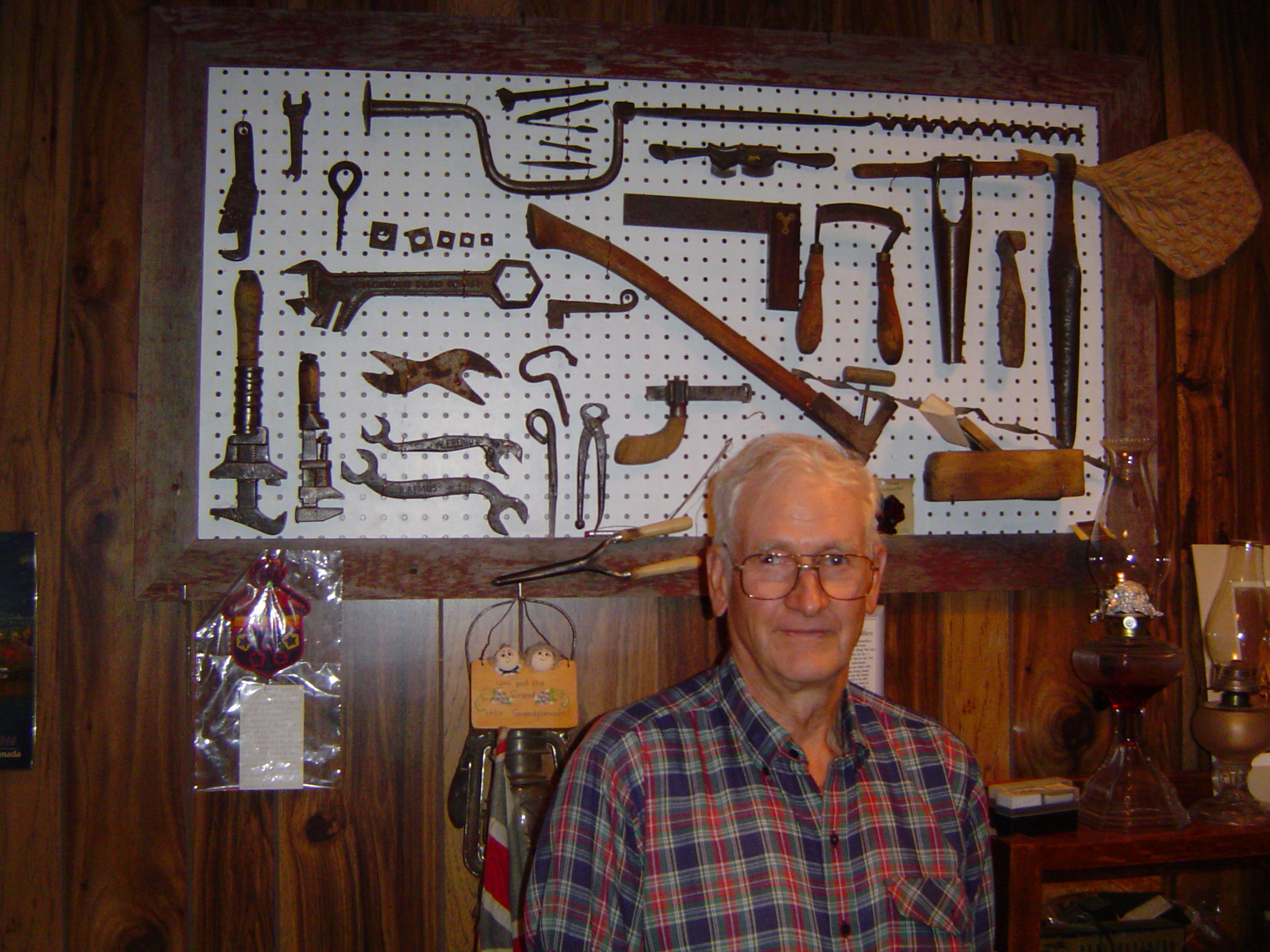 By 1897 Wilhelm Remus and his wife Maria nee Deutschlander (pictured on the

Emerson webpage) were able to buy land in Gretna that was on the boundary between US and Canada. Click here for the story of those years. Here is a picture of their home (and friends at the turn of the century).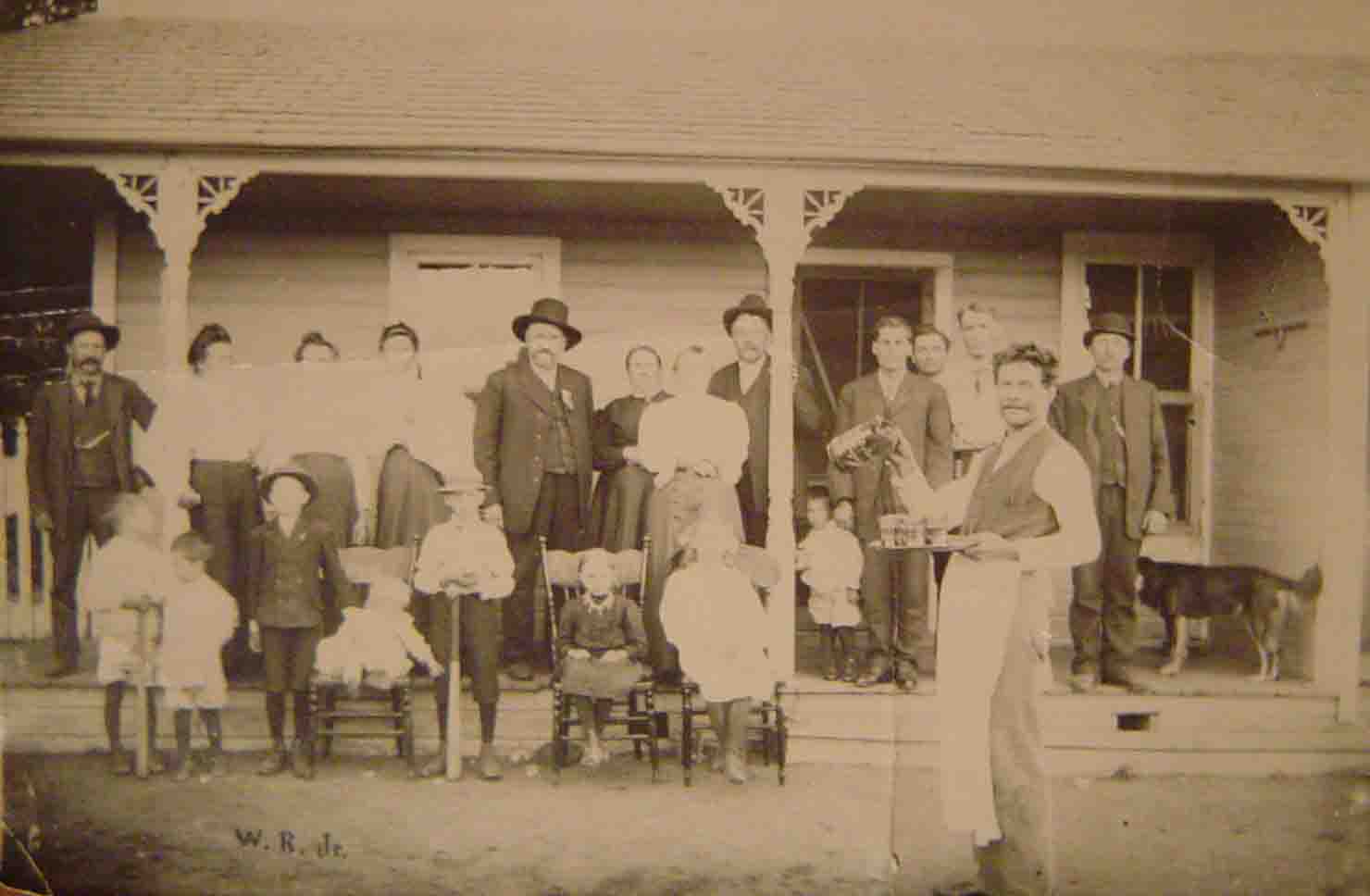 Here is a picture of Wilhelm and Maria with their children at the boundary farm on a snowless Christmas Day: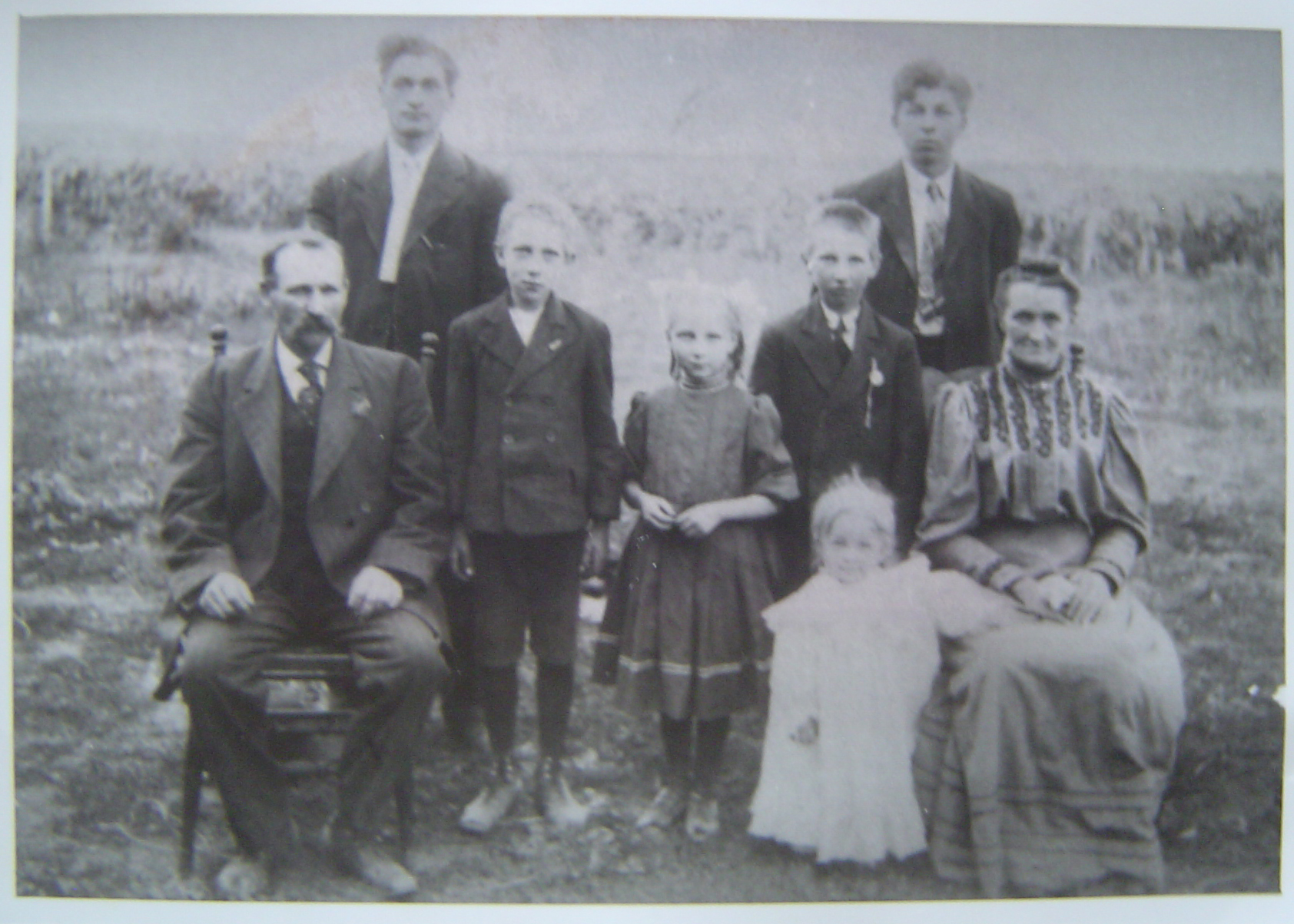 From the left, standing is Reinhold Remus (Art Remus' Dad) and William Carl Remus (Joe Remus' Dad) Sitting is Wilhelm Remus. Standing next to him is Fred Remus, Matilda Remus (Alyce Lang's Mother), Walter Remus (Dick Remus' Dad), and Maria Remus nee Deutschlander. The baby standing at her lap is Henry Remus who died in childhood and is buried at Pembina ND.

Later Wilhelm and Maria moved onward to farm in Emerson in 1910 and their home in Gretna was no longer used.

Click here to move to Emerson. Here is a picture of their home in decline; the land is vacant today.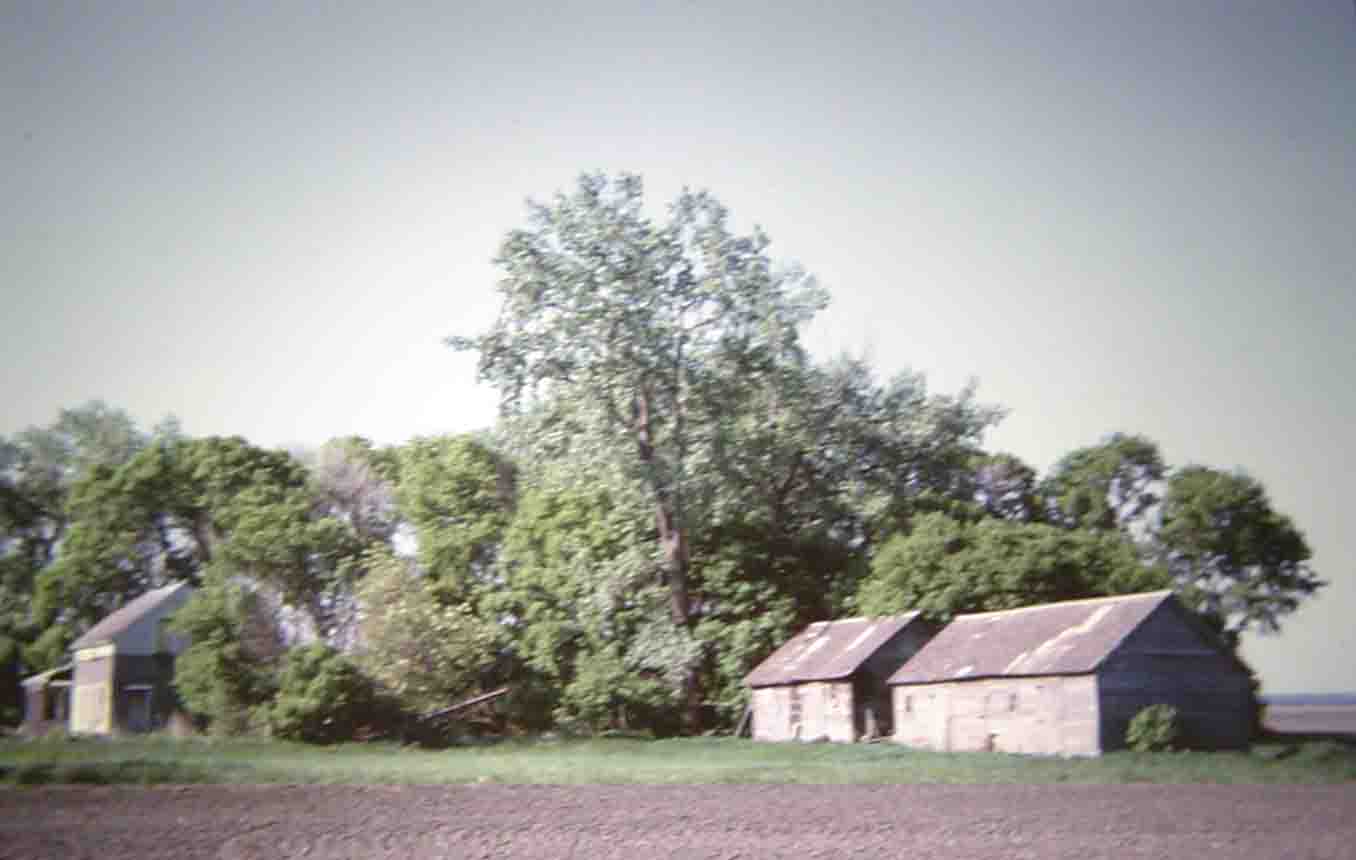 Standing on their land, this is a picture of the edge of the land - their farm is now in Pembina, North Dakota. Just beyond the sign is Canada.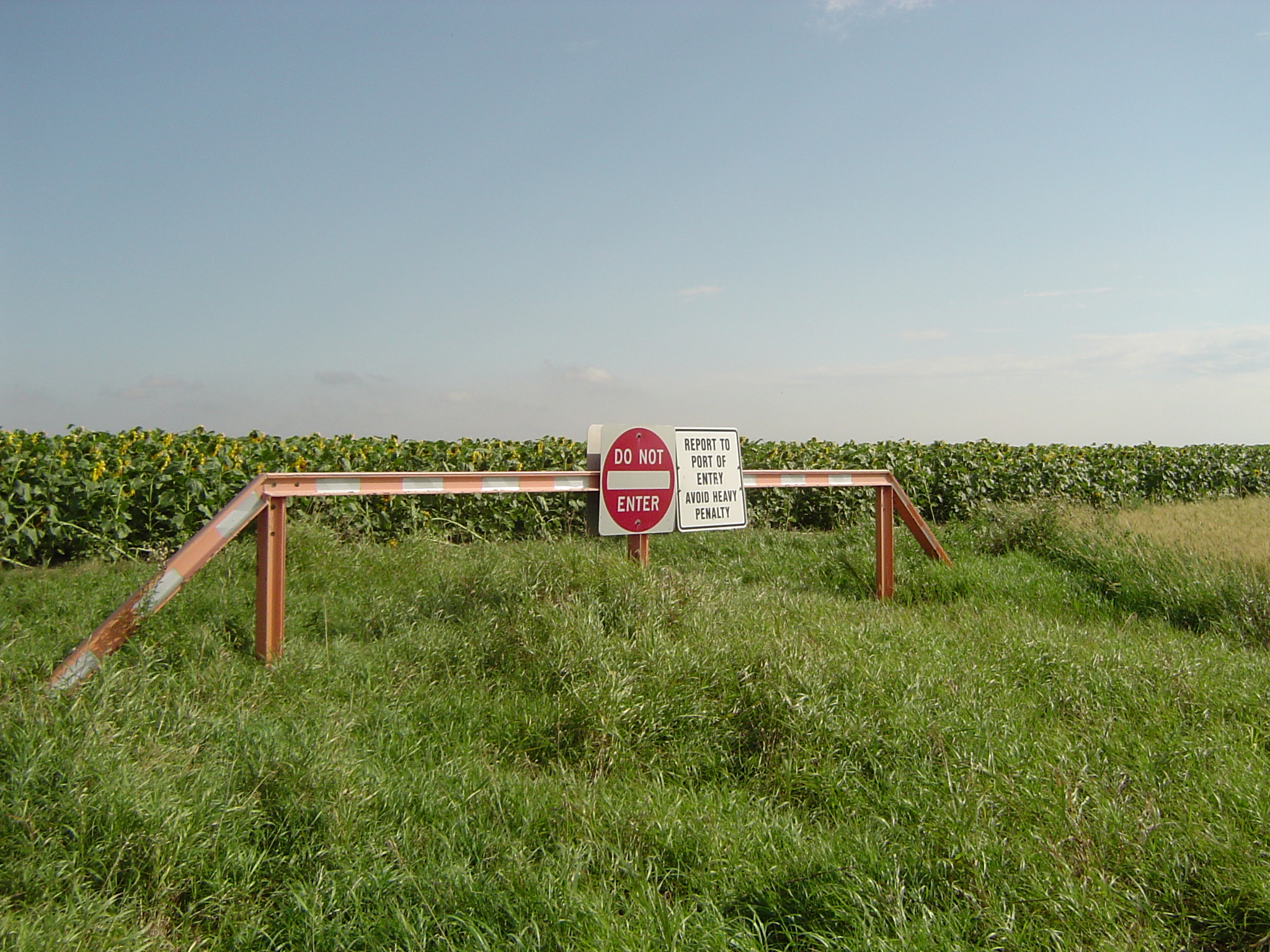 Wilhelm's brother August meanwhile established a farm in

Altona Manitoba. Click here to move to Altona. Wilhelm's father August Wilhelm and remaining sons moved onward to Saskatchewan. Click here to move to Saskatchewan.

Click here for the pictures of the Gretna

Click here to see the location of Gretna on the southern edge of Manitoba

Please send any information and queries to Bill Remus at

October 2, 2005