Krogulec
Krogulec is one of the intermediate villages where Germans stayed as they migrated to Volhynia. Freidrich Hahn, the husband of Anna Rosina Krassin, was born either in this village in 1808 or the next village Bycx in 1809. He met and married Anna Rosina in Volhynia. Anna Rosina was born in Kicin, Schwersens near Posen. Click here for this family's genealogy. Click here for the Krassin family genealogy.
Here are some pictures of the modern village: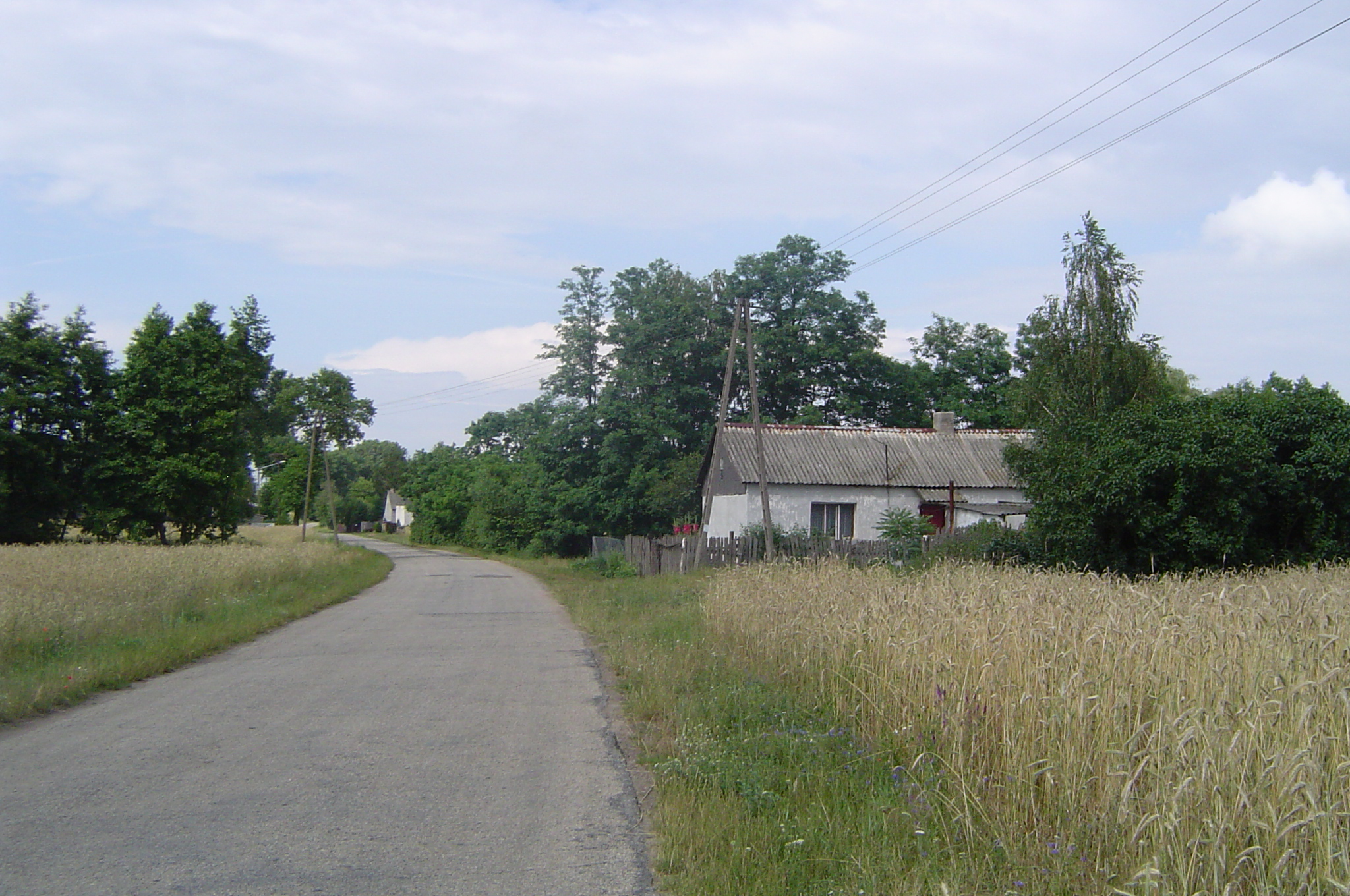 When the Prussians acquired this area in the third partition of Poland, they conducted as census to determine all the taxable residents of each village (that is, residents owning or contracting land). Here is the list for this village:
Hahn Schulge
Hahn
Henckeln
Henkel Martin
Kelm Adam
Kelm Adam
Kerl Martin
Kert Martin
Schultze Martin
Schultze Martin
Wensky Schamsser
Wintler Daniel
Wynter Daniel
Click here for more about the area and why the Germans would want to leave for Volhynia.
Please send any queries to Bill Remus at
August 12, 2008