Althoff (Stary Dwor), Kreis Bromberg, Posen
Althoff is an extension of the town of Koronowo (Polish Krone), just to the north and west of this village. Althoff means old house but we were unable to find that old house. This village is important to me as the Martin Remus family lived here beginning about 1800; this is one of the earliest Remus families to enter this Kreis; this family is shown as family 4 of the Descendents of Adam Remus of Skrznki in Kreis Schwetz and his son Christian of Bukowiec in Kreis Schwetz.
The pictures of Althoff aren't great due to a malfunctioning camera and Althoff being a one street village. So here are two street pictures: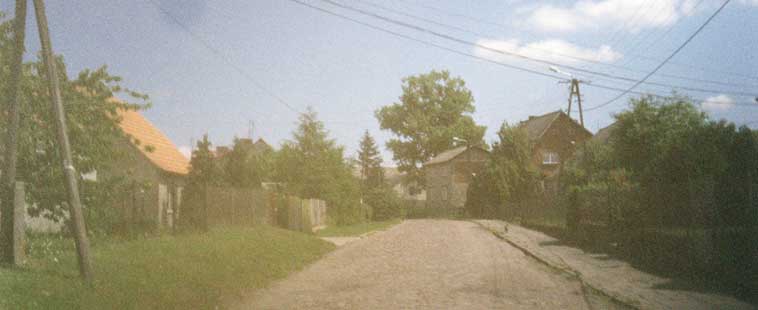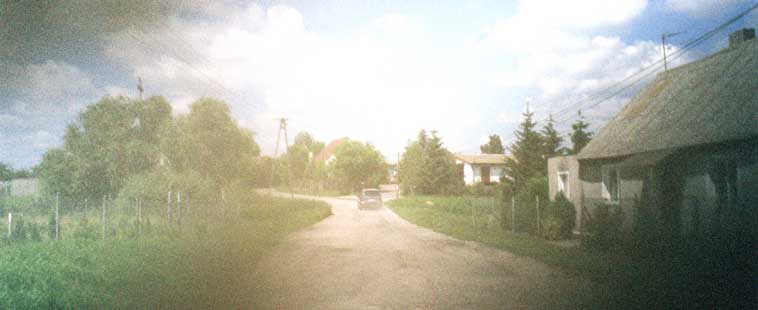 Here is a 1914 map of the area: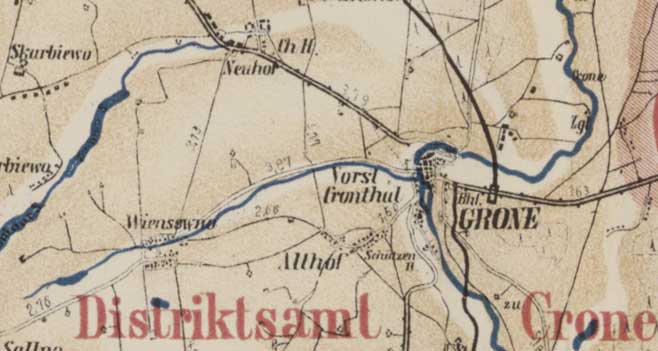 Click here to go to other West Prussia Villages.
Please send any queries to Bill Remus at
September 17, 2007a