Darsen (Darzno or Dzwierzno), Kreis Schlochau, West Prussia
Darsen is a village in Kreis Schlochau, West Prussia just across the border from Rummelsburg in Pommern. This village, along with nearby Starsen and Gross Peterkau, is important to me as some of the earliest records of the Remus family are from this village.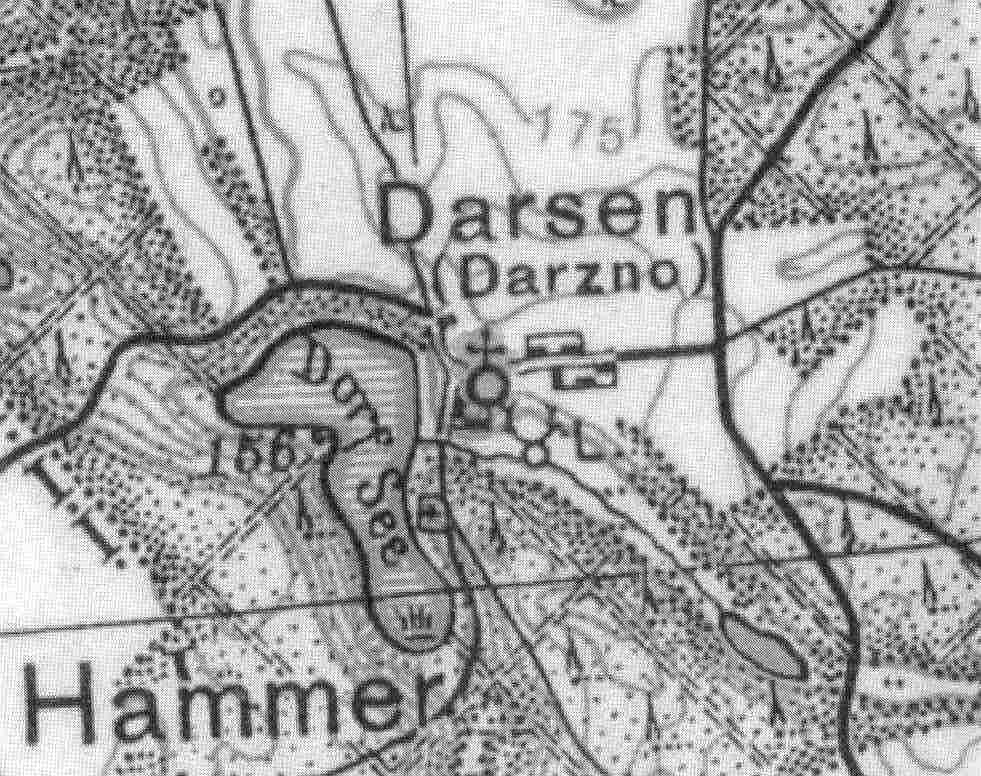 The map clearly shows that this village was on a very pleasant lake. Only three families remain in the village (there were 200 residents in 1905 and 90% were Lutherans. Here is a picture the school: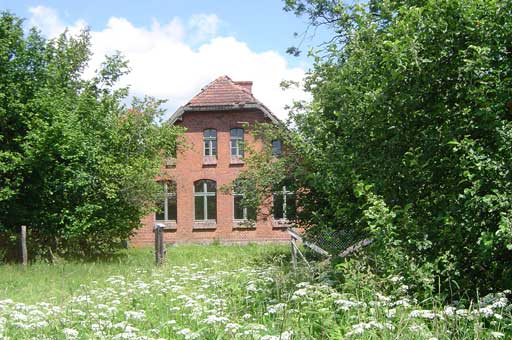 Anna Romanowska (Anna Socha <sochaanna@yahoo.com> ) that the school is now a forester's lodge - there are two apartments and an office.
The cemetery by the lake is one of the least damaged Lutheran cemeteries in Poland and well worth a visit: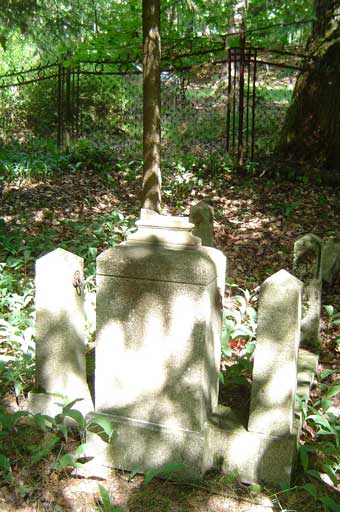 Click here to go to other West Prussia Villages.
Please send any queries to Bill Remus at
September 17, 2011