Starsen (Starzno), Kreis Schlochau,
West Prussia
Starsen (Starzno) is a village in Kreis Schlochau, West Prussia just across the county border from Rummelsburg in Pommern. It is first mentioned in 1310. From 1446 to 1772, this village was actually on the border. Land records show 1631 land privileges to Schultz Peter Konewka. By 1772, the family Konewka's Schulzengut privilege (estate house and land) was possessed Franz Nehring. By 1845 Wilhelm Pahl had the privilege.
Starsen, along with nearby Darsen and Gross Peterkau, is important to me as some of the earliest records of the Remus family are from this village. A Margatha Remus died here on 26.12.1729 at age 40; Barbara Remus died here on 4.3.1752 at age 67; and Christian Remus died here on 13.1.1755 at age 59. The evangelical church in Starsen dates back to 1710 when the early members of the Remus family were there (it was remodeled in the 18th century).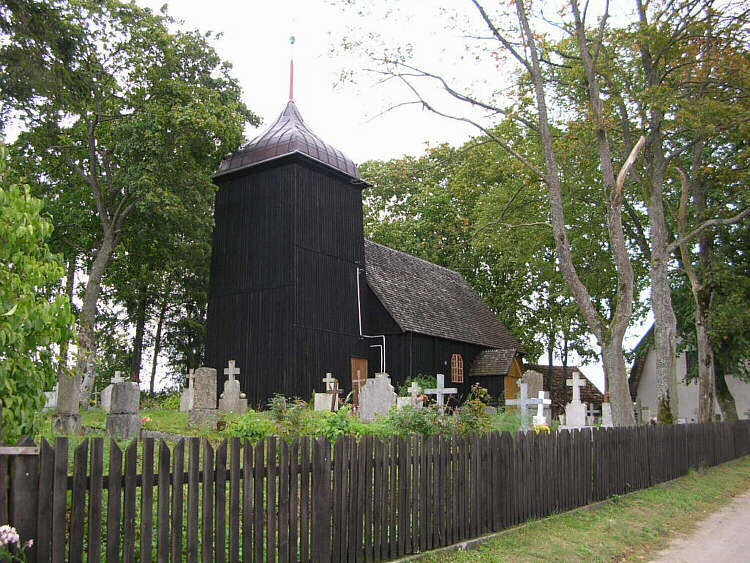 The village of Starsen now depends on family tourism and offers forests, isolation, and a pleasant lake as is shown in this map: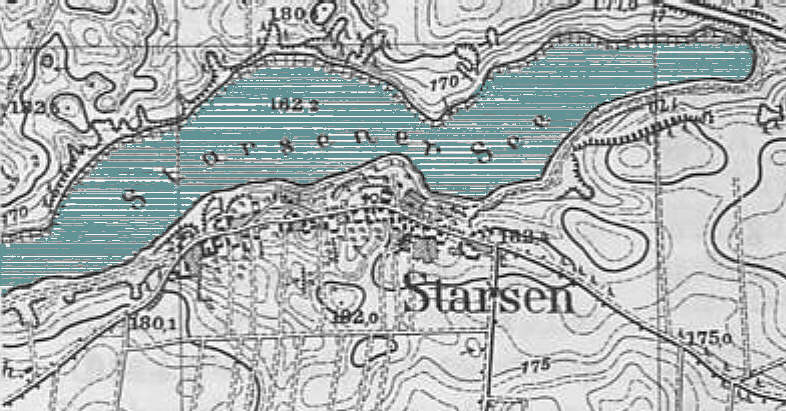 Both the prior images are courtesy of Paul Sternberg <paulsternberg@msn.com>
Here are pictures of the road through the village and the village shrine: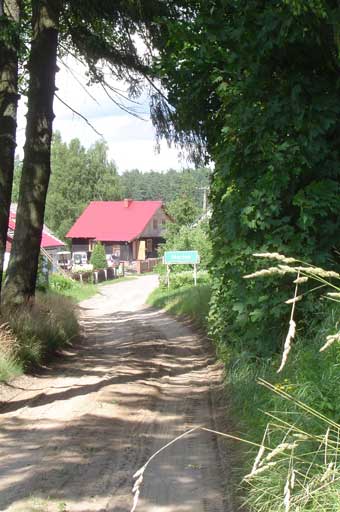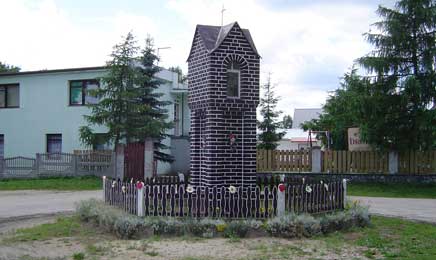 Click here to go to other West Prussia Villages.
Please send any queries to Bill Remus at
November 17, 2007