Neukirche (Nowa Cerkiew), Kries Konitz, West Prussia
Nowa Cerkiew is a lovely Catholic Church that would have been attended by the Catholic villagers in Lottyn and Sternau. Lutherans had the beautiful church in Konitz and may have had a chapel in the area. Here is a map of the area:

This church was originally a Cistercian church that dates from 1276 and later became a parish church. Here is a picture of the exterior of the church: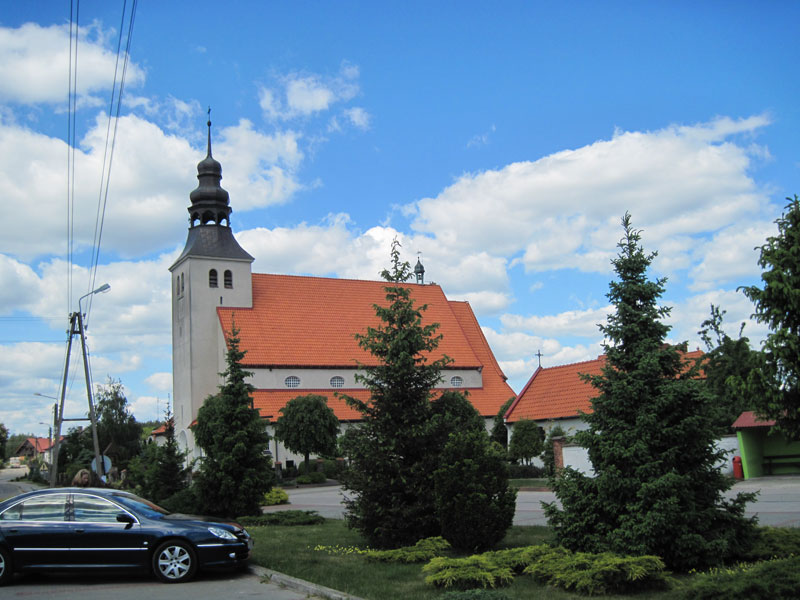 Following is first a picture of the main altar. Then there are pictures of the altars to the right and left of the main altars. These are often the altars from an older church.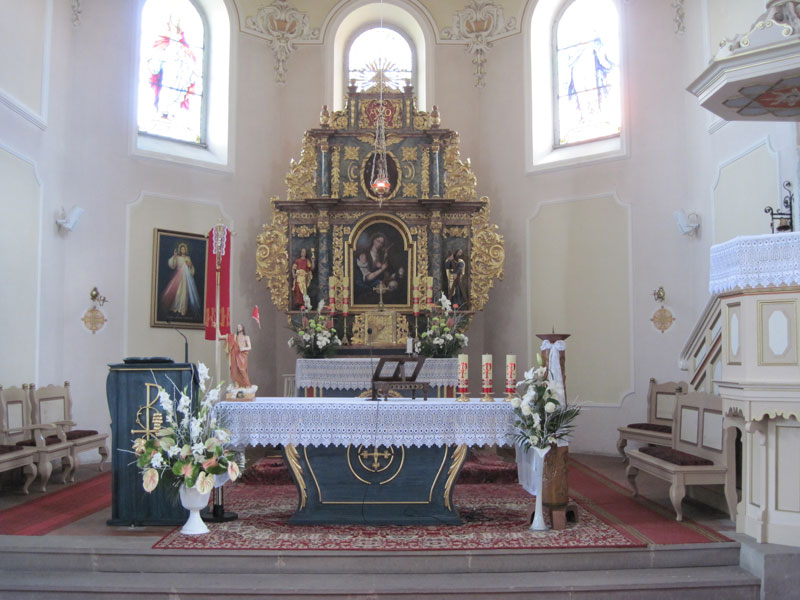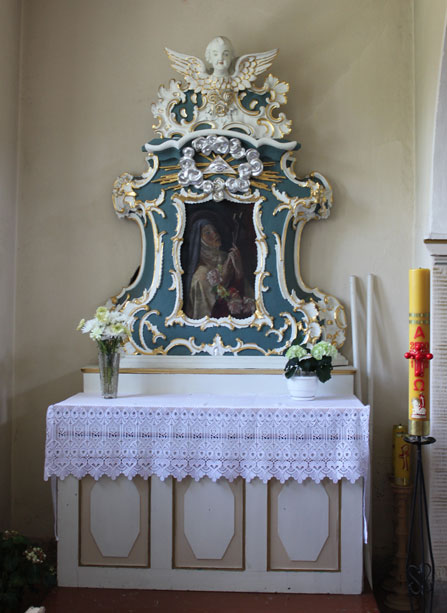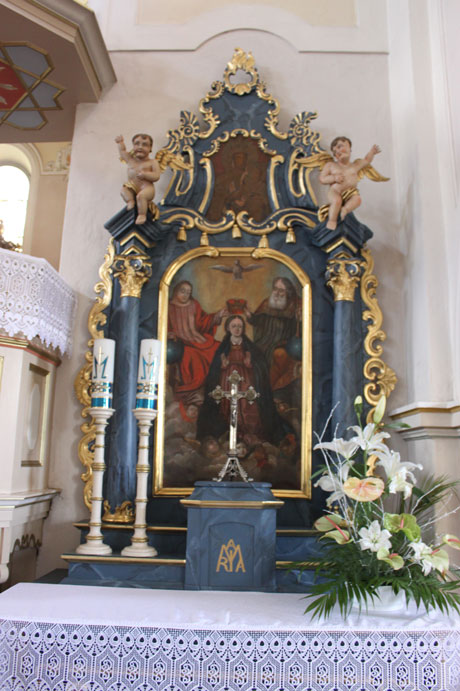 Here is a picture of the font where children were baptized followed by a picture of the pulpit: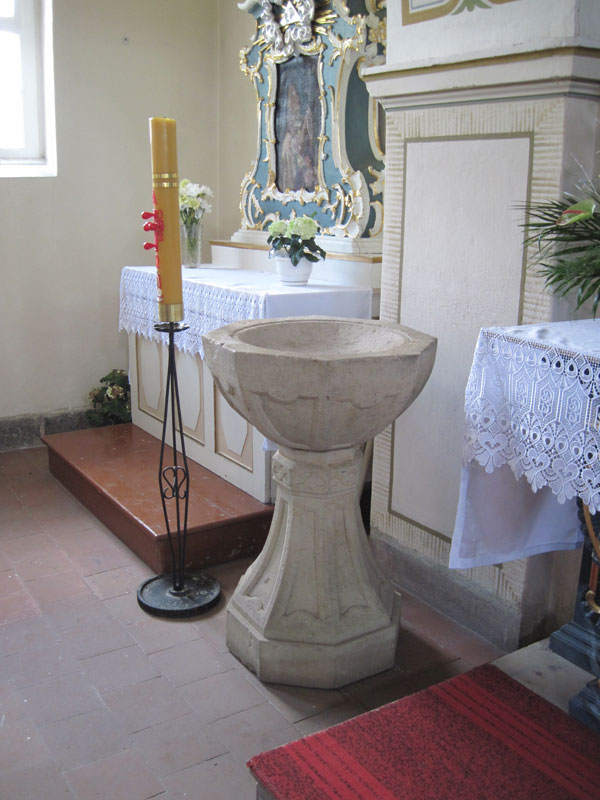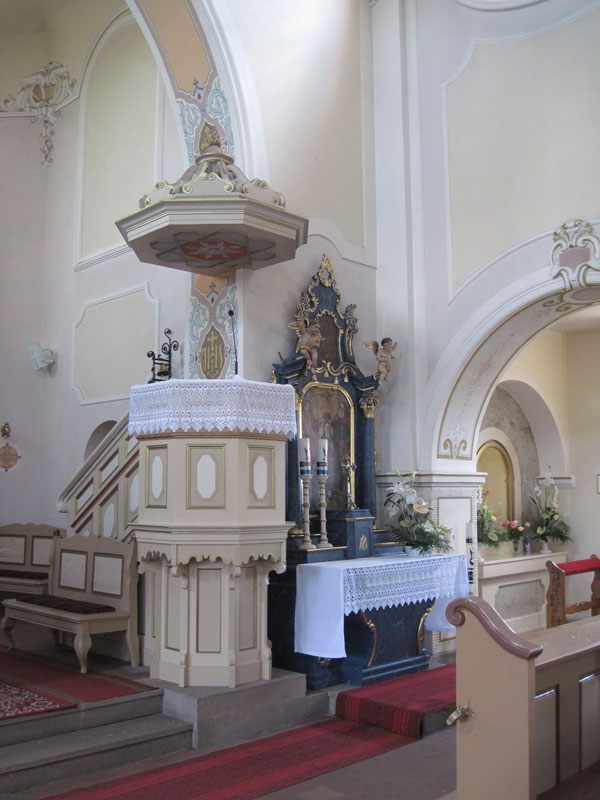 And here is a picture of the organ.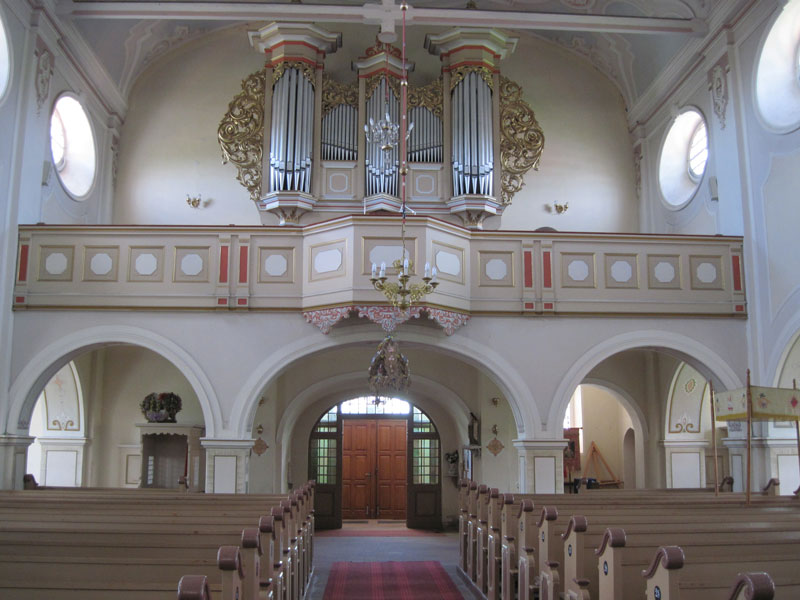 The church is situated in a modest farming village and here is a picture of the nearby houses.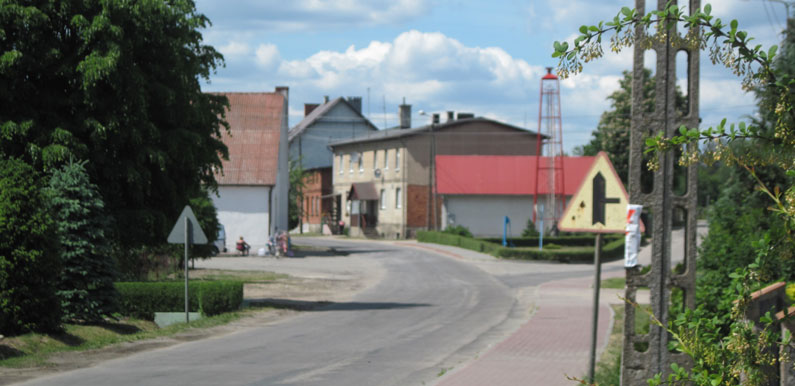 Click here to go to other West Prussia Villages.
Please send any queries to Bill Remus at
July 9, 2012