Sossnow (Sosno), Kreis Flatow, West Prussia
Sossnow is a manorial village just east of Vandsburg in Kreis Flatow. This village is important to me as my great-great-great-grandfather Daniel Remus was a shepherd and likely worked for the estate below. His son Christoph Friedrich Remus was born in this village in 1820. Prior to this birth the family lived in Zbosse and Gross Lutau. Click here for my ancestors including Daniel Remus above listed as family 23.
Here are pictures of the manorial farm estate house (gut) and the old Evangelical Church. Village resident Marcin Szczepaniak <ms11976@tlen.pl> wrote me about what appears to be even older and much smaller Evangelical Chapel shown in the third picture. It actually was built to match the church in the 1990's and is a small public school; it is on the grounds of the manor house shown in the first picture below.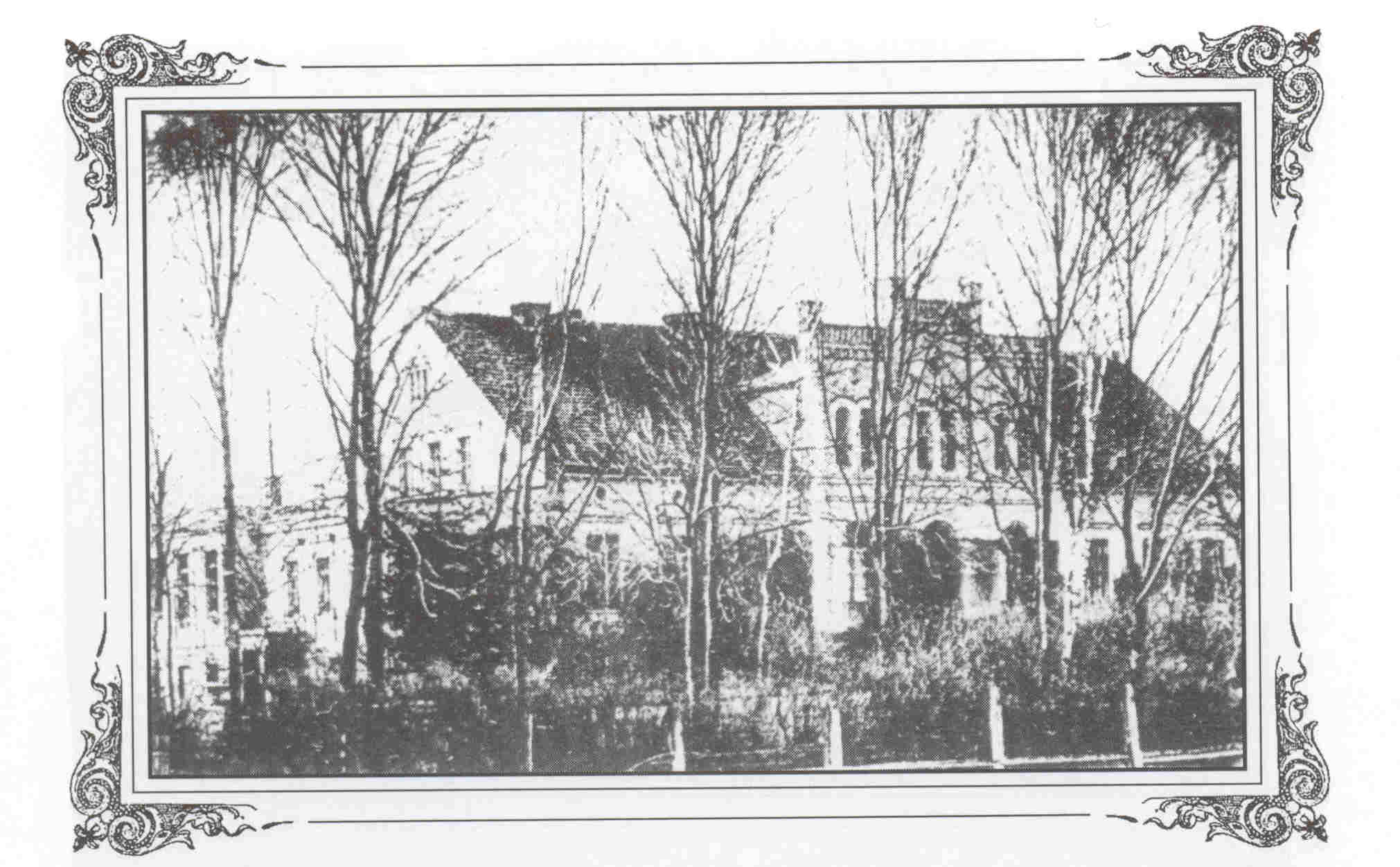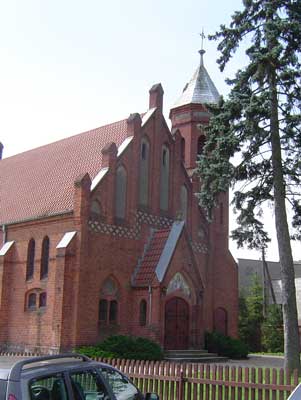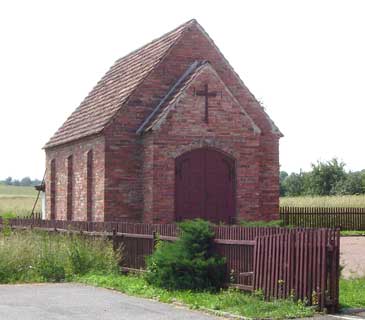 Here is a map of the area with Sosno at the bottom: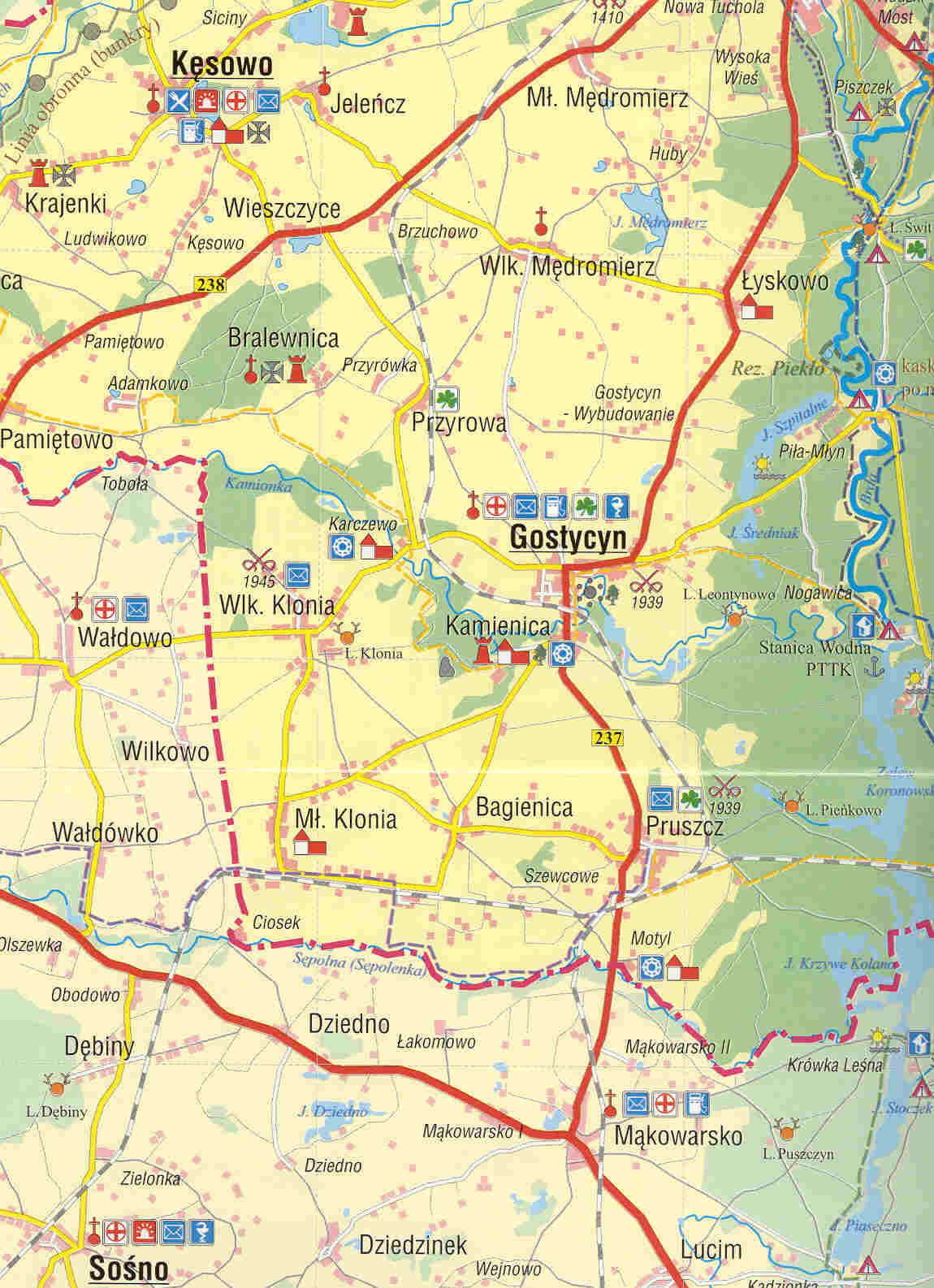 Click here to go to other West Prussia Villages.
Please send any queries to Bill Remus at
September 17, 2007