Wissek (Wysoka), Kreis Wirsitz, Posen
This village is part of a critical transition point for the Remus family of Schwente. Schultz Martin Remus of Schwente had a first son Caspar Remus of Schmirdau (a kruger and my ancestor), a second son Christoph who later became the Schultz of Schwente, and a third son named Lorenz Remus. After Lorenz Remus became an adult, he moved to Kreis Wirsitz just south of Schwente. He married Anna Luise Troje (who most likely was born in Bondecz, Kreis Wirsitz or possibly Tarnowke, Kreis Flatow) and they lived in Ruhden (Rudna), Kreis Flatow, this village (Wissek), Bondecz, Kreis Wirsitz (Collin or Kollin was the German name for Bondecz), and Szczerbin, Kreis Wirsitz. The latter three villages were manorial villages and so were associated with a large estates.
Their eldest-surviving son of Lorenz was Johan Gottfried who married Catherina Lerch and moved to Bialobloty south of Poznan where they were the patriarchies of many generations of the Remus family. For more on this Remus family, click here on Bialobloty.
Also of interest are the Stephan, Beelitz, and Wraase (also spelled Wras, Rasse, Wrase, Wrass, and Frase) families of Wissek that were the ancestral families of Dave and Elaine Pardoe em.pardoe@verizon.net.
Meanwhile, here is a picture of the church in this village: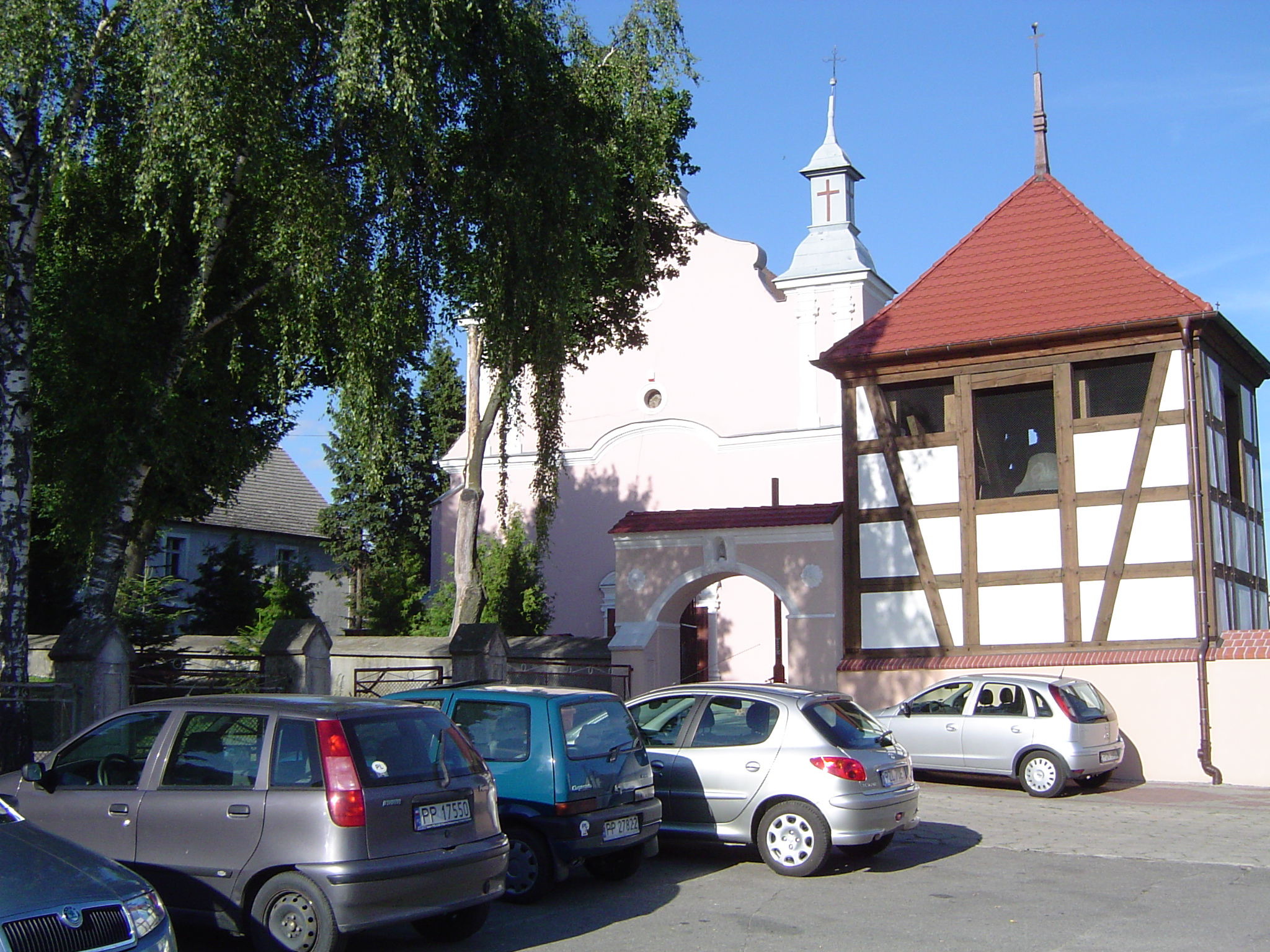 And here is a map of the area including Bondecz (Collin or Kollin), Wissek (at the bottom), and Szczerbin: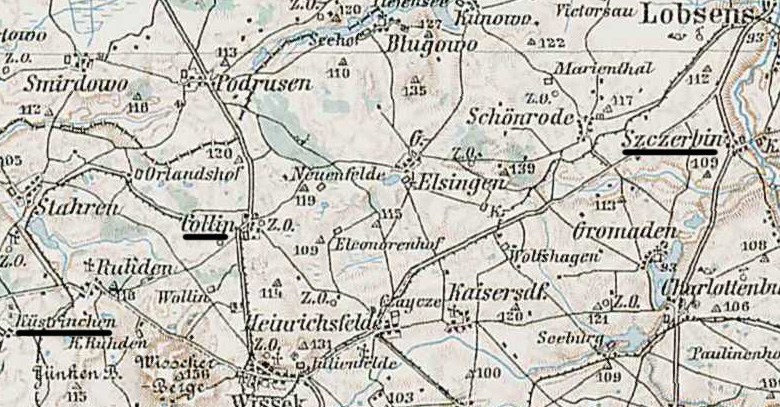 Click here to go to other West Prussia Villages.
Please send any queries to Bill Remus at
December 18, 2008