Woziwoda, Kreis Tuchel, West Prussia
Woziwoda (literally " That man who carries water") is a small village on the river north of Tuchel, Kielpin and Komorza. Its position on the river makes it an ideal location for a water mill to grind grains. Now it is all part of a tourist recreation area. It was the site of an important battle between the Poles and Swedes in 1659.
This mill site attracted the Johan Remus family and related families like the Christian Schwichtenberg family and the Christian Klotz family. For example, Johan Remus and Anna Marie Halweg were from this village when son Andreas was born 29 November 1796 and son David Wilhelm was born here on 26 December 1799. Click here for the Johan Remus and Anna Marie Halweg family. Click here for the Christian Schwichtenberg & Christian Klotz family.
Here is a rainy day picture of the bridge and forest plus a map: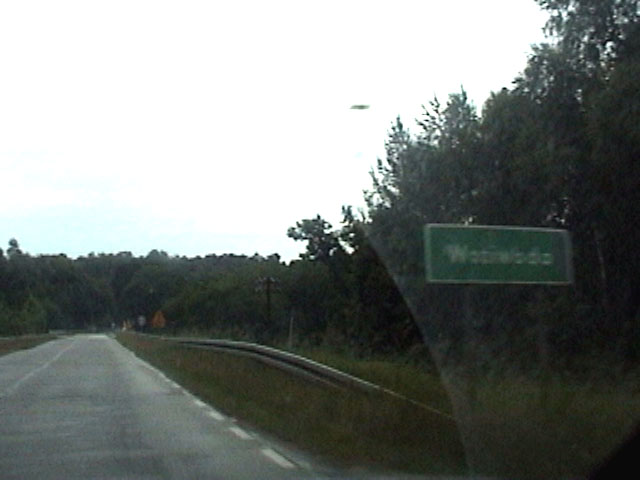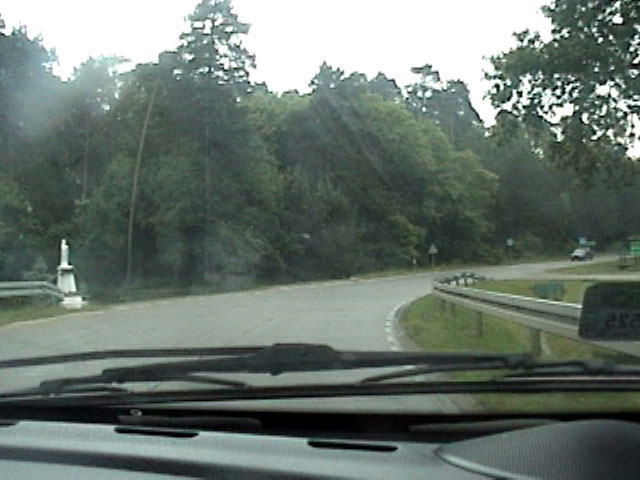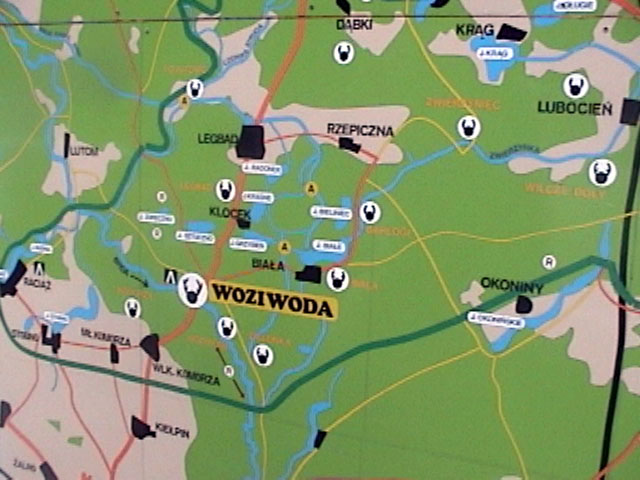 Click here to go to other West Prussia Villages.
Please send any queries to Bill Remus at
November 7, 2006