Zamarte

Zamarte is a village associated with the Michael Remus family of

Polnitz. Just prior to 1772, Michael Remus moved to Okiersk and his eldest son Jacob moved to Zamarte (which is near to Okiersk). Jacob later moved to Okiersk, perhaps as his parents aged or died. Click here for this family.

Also in this village were Johan Remus (first wife Anna Szweda and second wife Elisabeth Chelmoswka) and children, all descendents of Paul Remus and Veronica Zmich. These were the ancestors of Johan Remus of

Ceksyn. Click here for this family.

This village's birth, marriages, and deaths were recorded in the Church book of

Ceksyn. Here is a picture of the pretty village on a hill.

And here is a 1914 map of the area including Zamarte: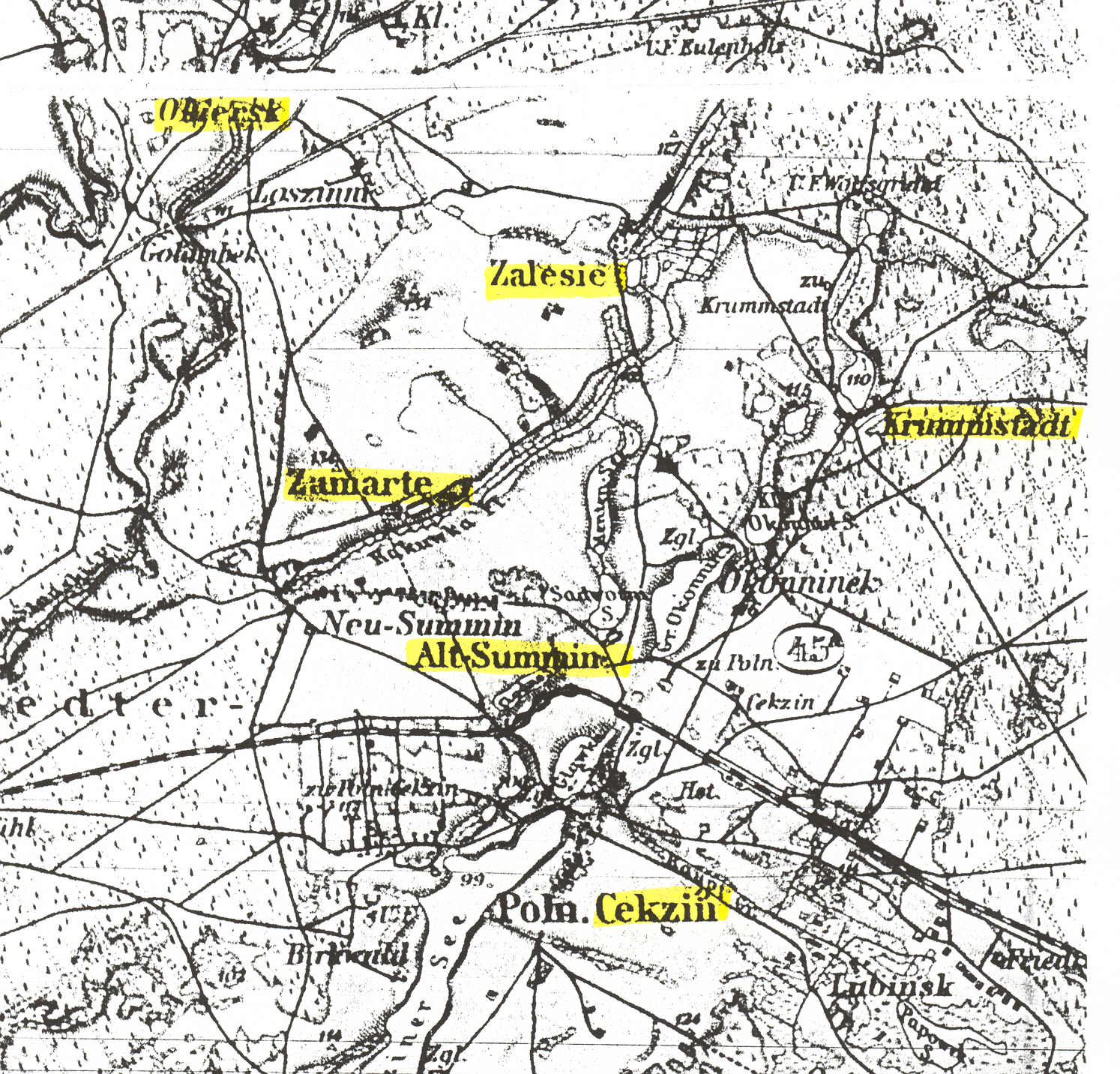 (Click the map to blow it up)

Click here to go to other West Prussia Villages.

Please send any information and queries to Bill Remus at

November 9, 2004