Langenburg (and Marchwell), Saskatchewan

Langenburg

Marchwell
On this webpage, I will first provide information on my grandmother's Lundgren family and then provide information on my grandfather's Remus family. Both families farmed east if Langenburg and north of Marchwell.
The Lundgren Family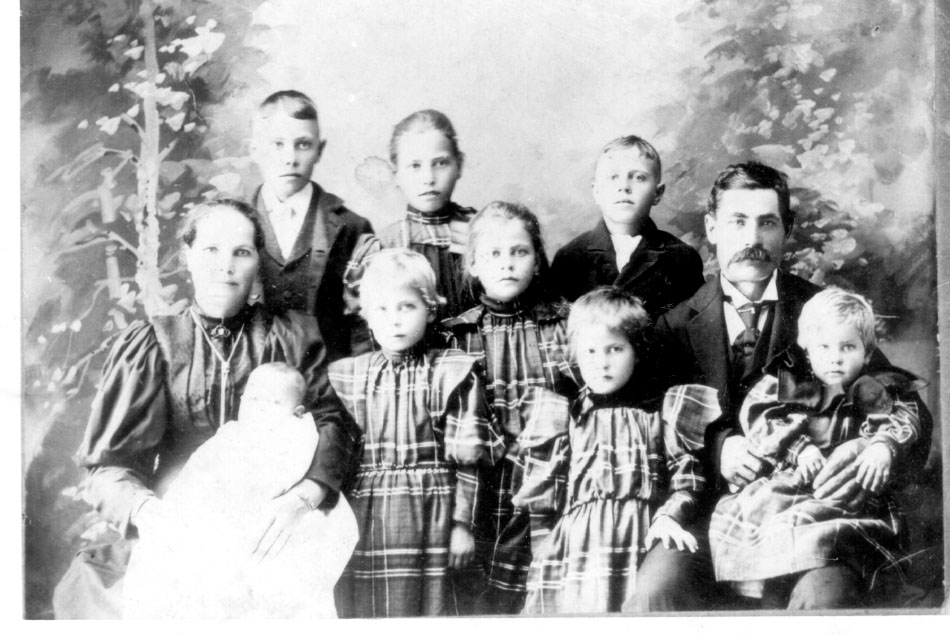 (My grandmother is the girl in the top row)

Karl Julius Lundgren and family migrated to Saskatchewan from

Morris Minnesota, USA about 1900. Karl was born in Sweden. His homestead was east of Langenburg and north of Marchwell - as well as next to Remus family homesteads. Click here for homesteading information for the Remus and Lundgren families. The remains of the Lundgren home still exist on his homestead land. Here are pictures of their house: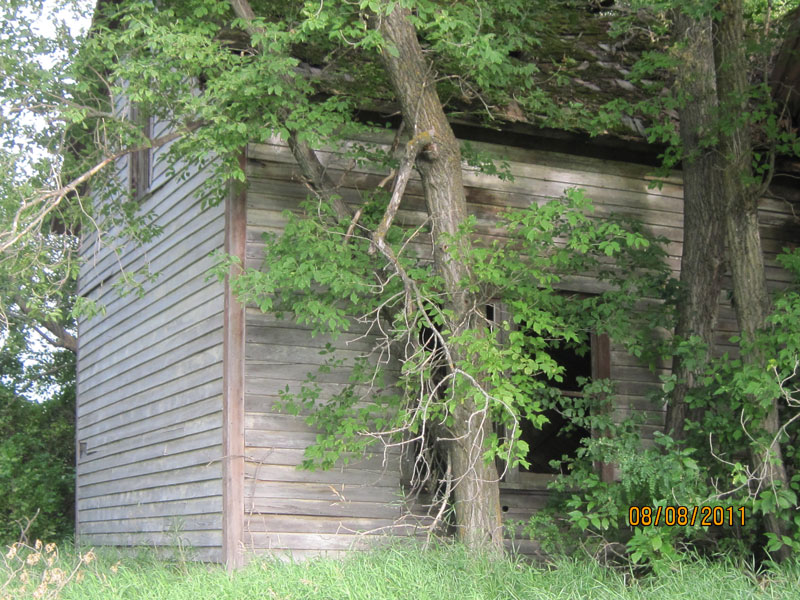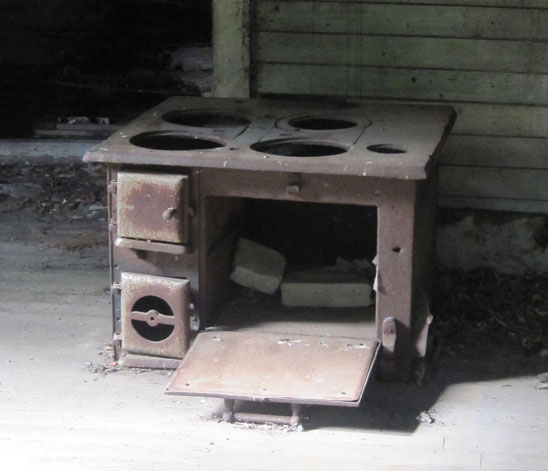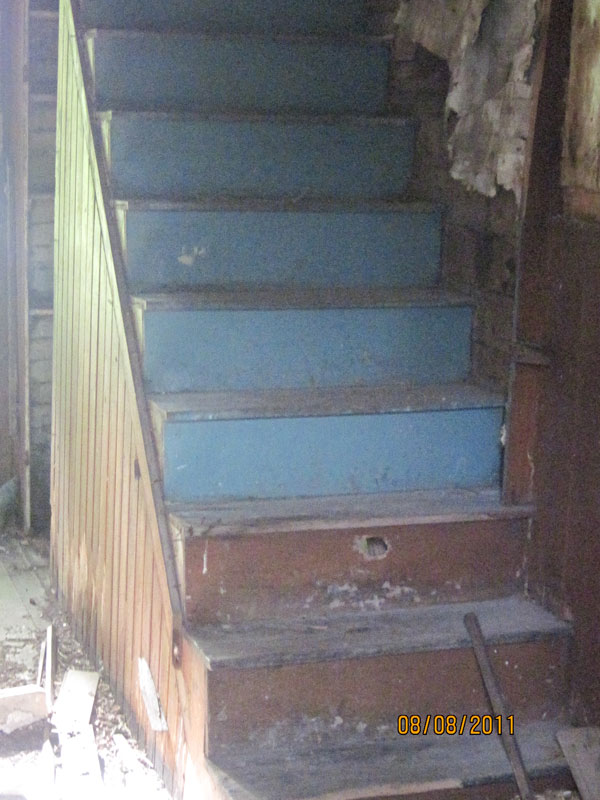 The Karl Julius Lundgren family attended St Peters Lutheran Church in Marchwell, shown in the following picture: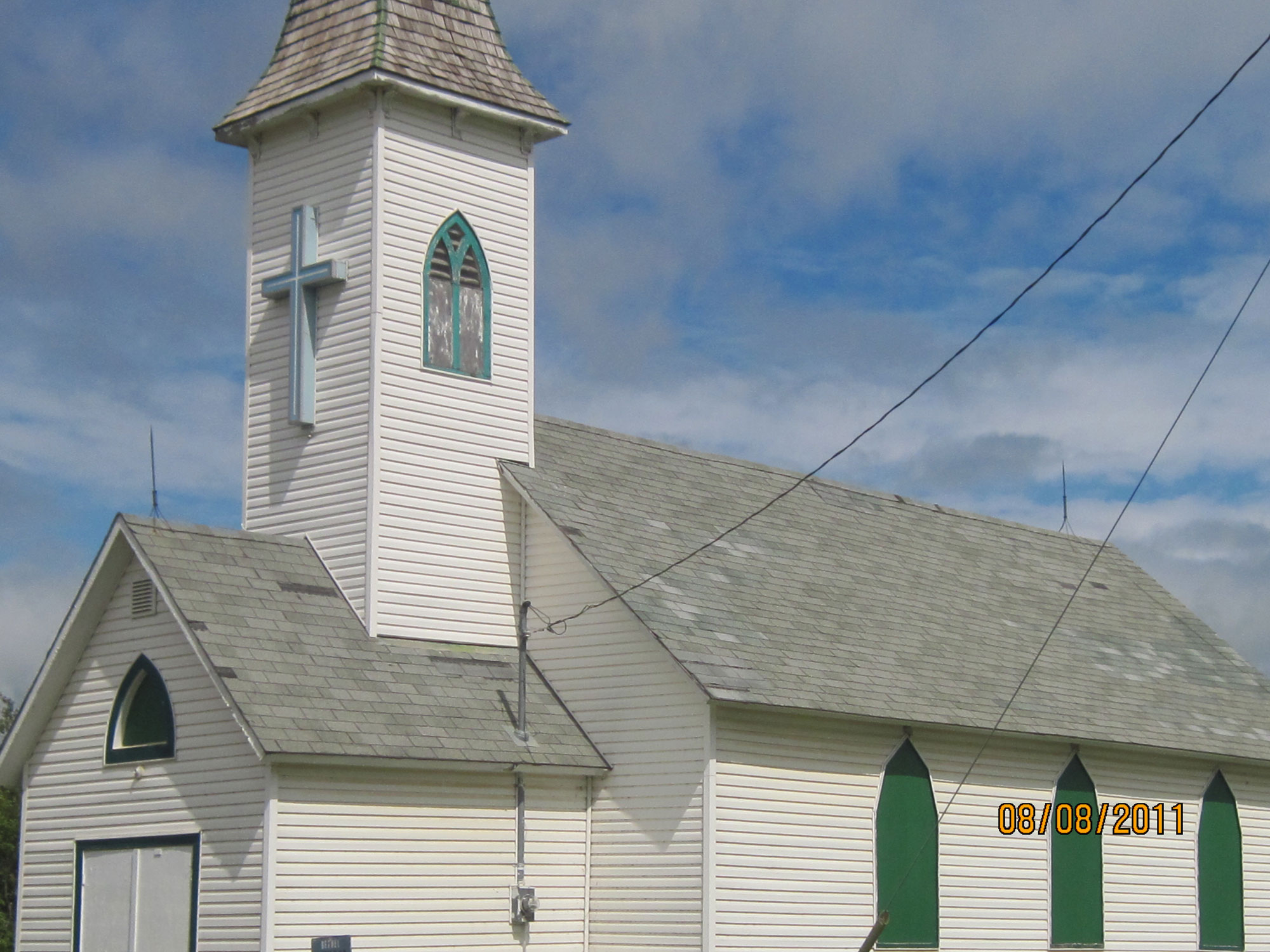 (The church is now closed and has been sold.)
Karl and his family still are in Marchwell. Karl, his wife Sophia, and mother in law Christina are buried in Bethel Cemetery. Here are their gravestones: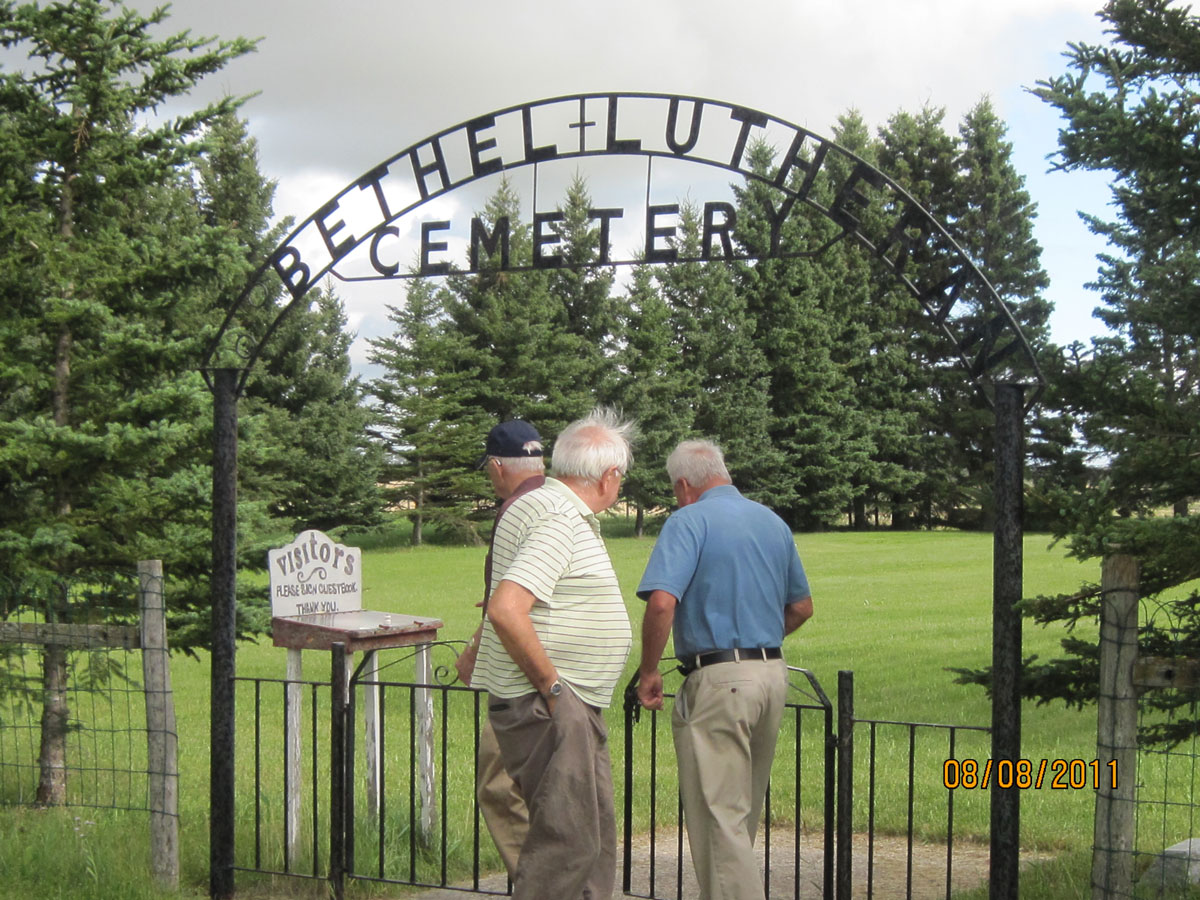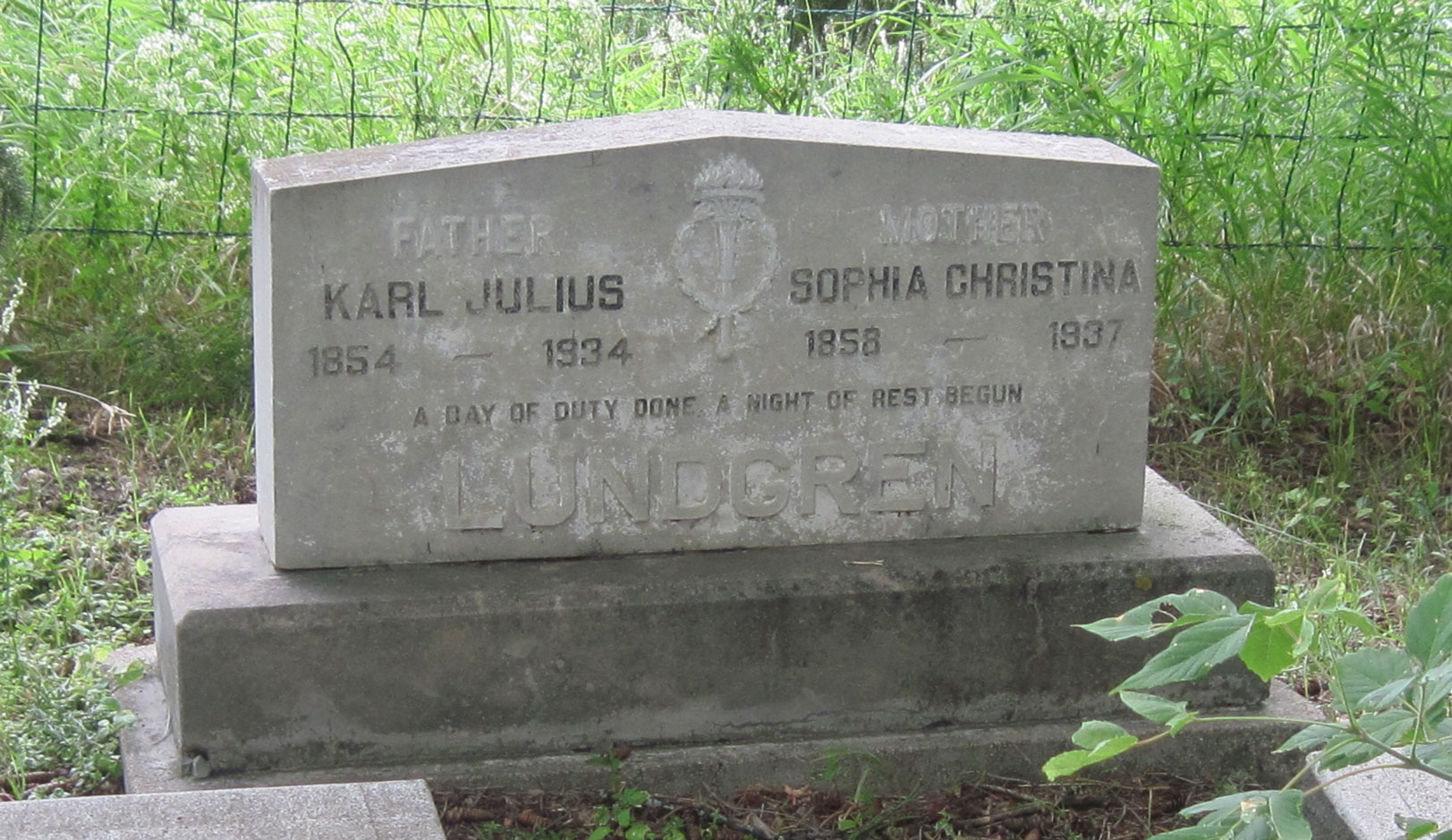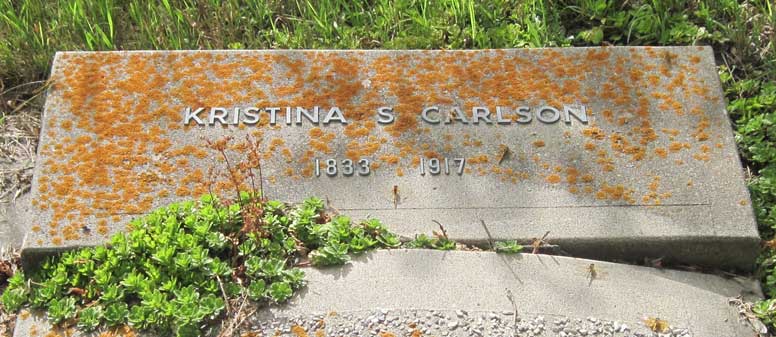 And lastly here I am with Karl Lundgren's grandson Budd Lundgren and Karl's great great granddaughter Patricia Yeske: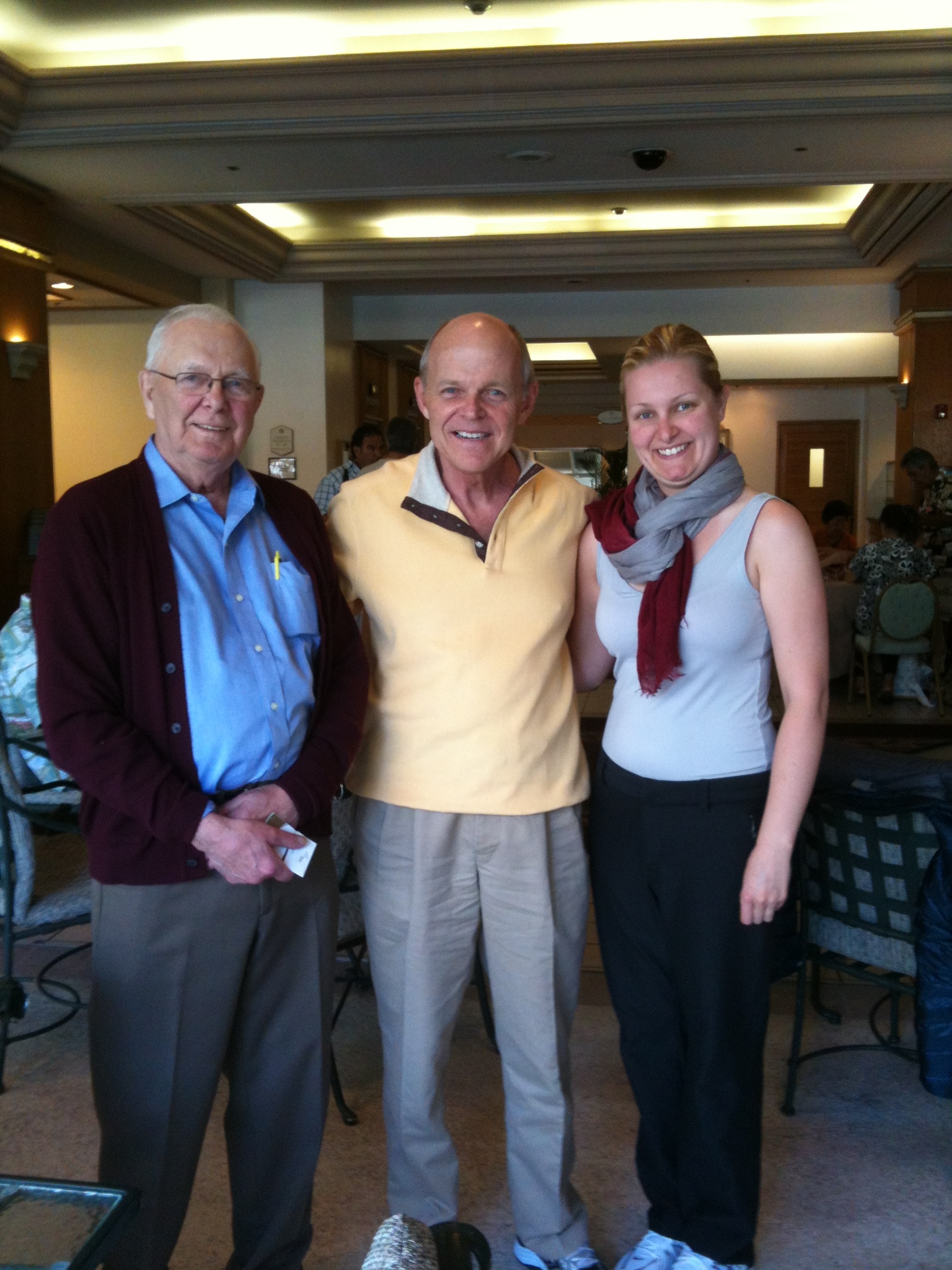 The Remus Family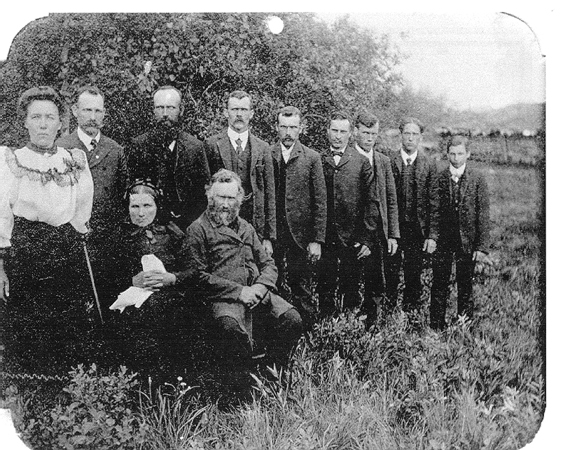 Standing left to right: Mary, Wilhelm, August, Rudolf, Karl, Reinhold, Edward, Adolf, and Frederich.

Seated left to right: Mother Wilhelmine and Father August Wilhelm Remus.

After immigrating to Canada from

West Prussia via Volhynia, August Wilhelm Remus spent a brief time in Manitoba. At that time, Saskatchewan was opening for homesteading so the majority of the Remus family took land near Langenburg, Saskatchewan. Eldest son Wilhelm stayed in the Emerson, Manitoba area and August Junior later stayed near Altona Manitoba. Click here for homesteading information for the Remus and Lundgren families. Click here for lots of Remus wedding pictures from the old days.

In the Canadian 1906 Census, we find August Wilhelm Remus and his wife Wilhelmine Harwardt staying with his son Rudolf Remus. They were in their 60's so August and Wilhelmine probably were probably in a granny house on Rudolf's property. Rudolf's original house and the granny house are gone as were August and Wilhelmine who died in the 1920's. Here is a picture of Rudolf's house.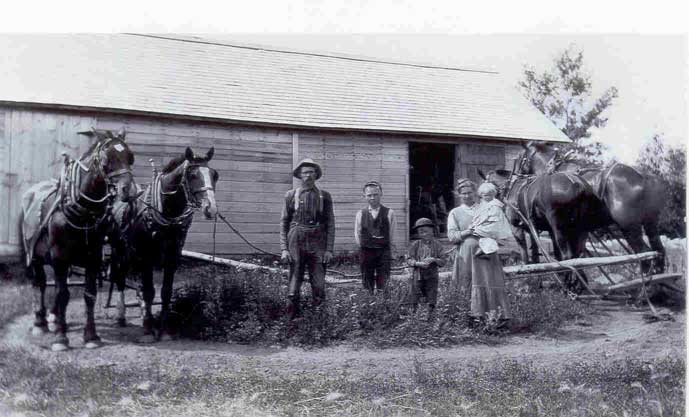 And here are the gravestones of August Wilhelm and his wife Wilhelmine in the St Paul's Cemetery near Langenburg: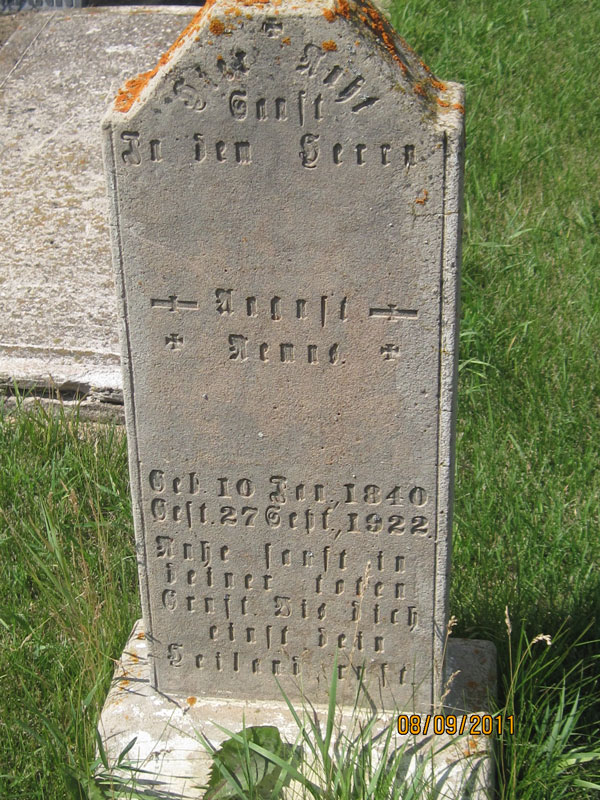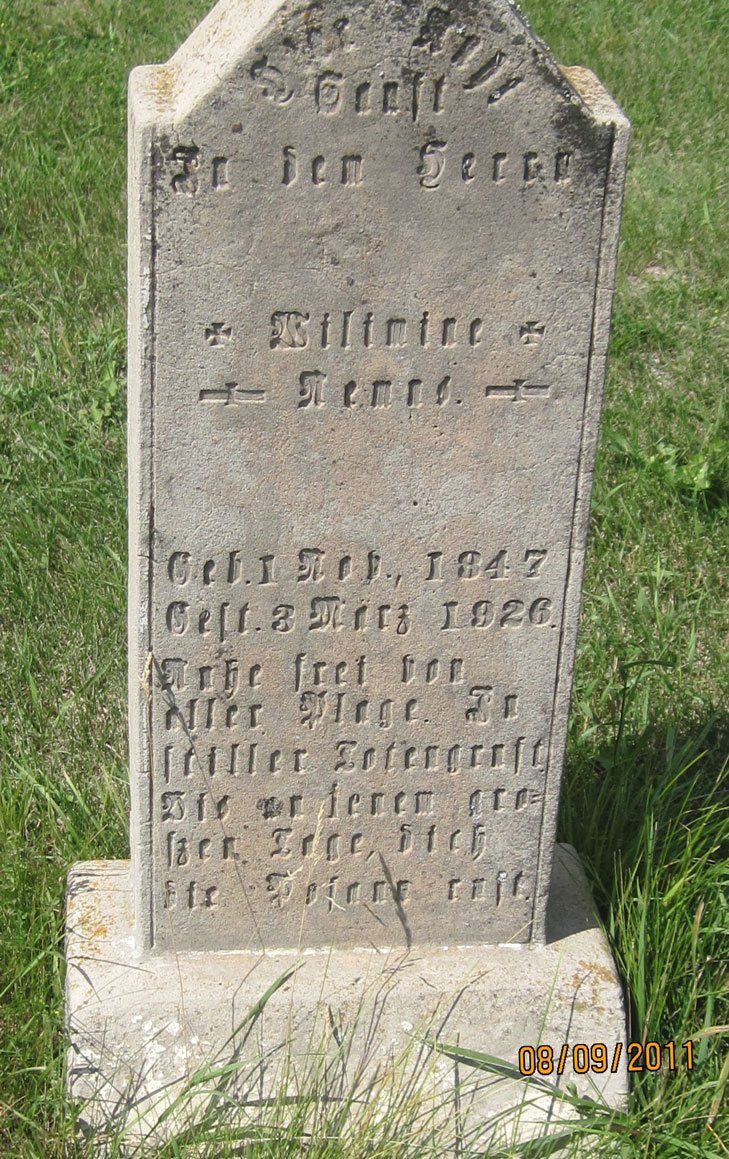 They attended St Paul's Lutheran Church in Langenburg; here are pictures of the exterior and interior of the church: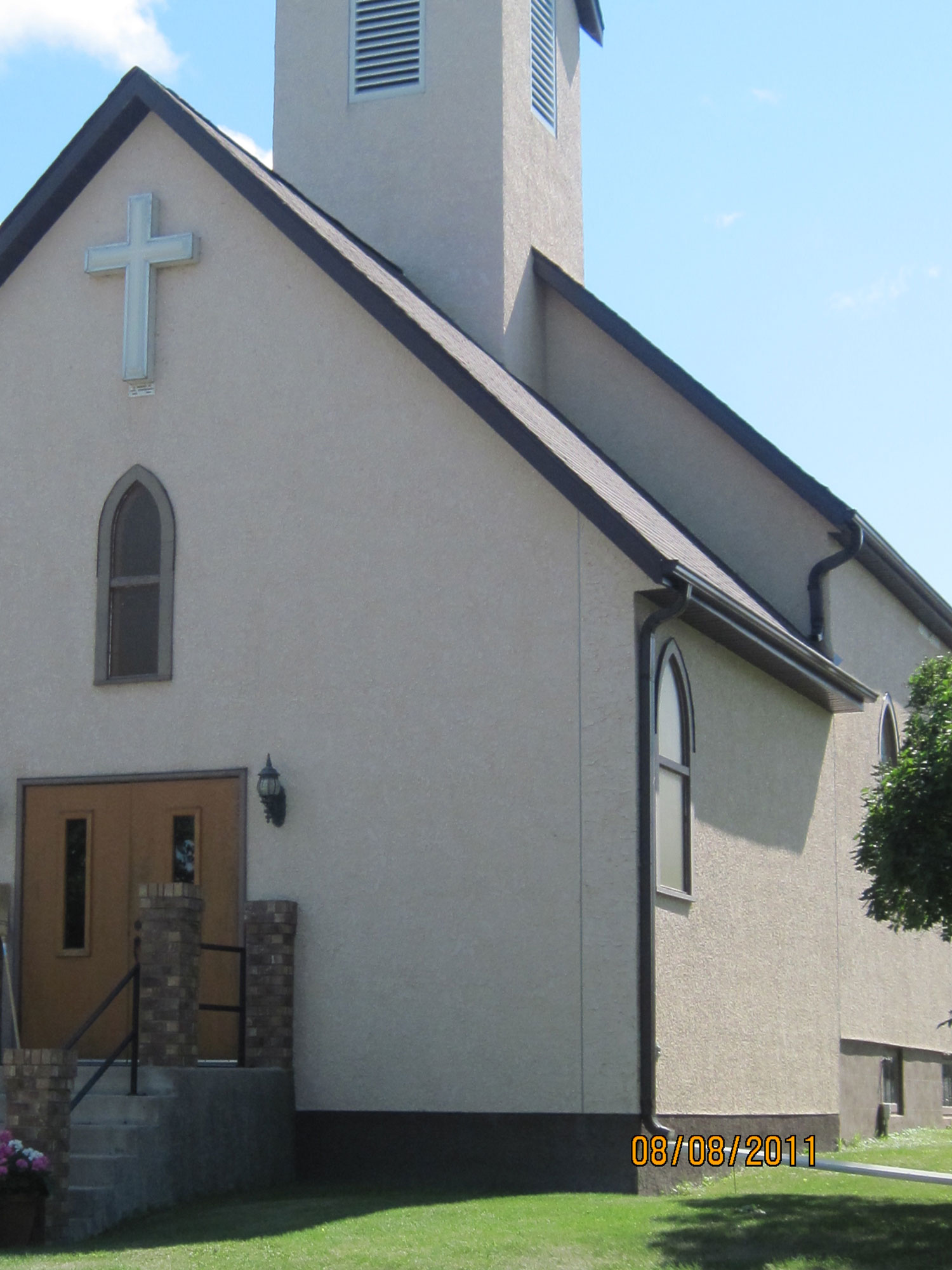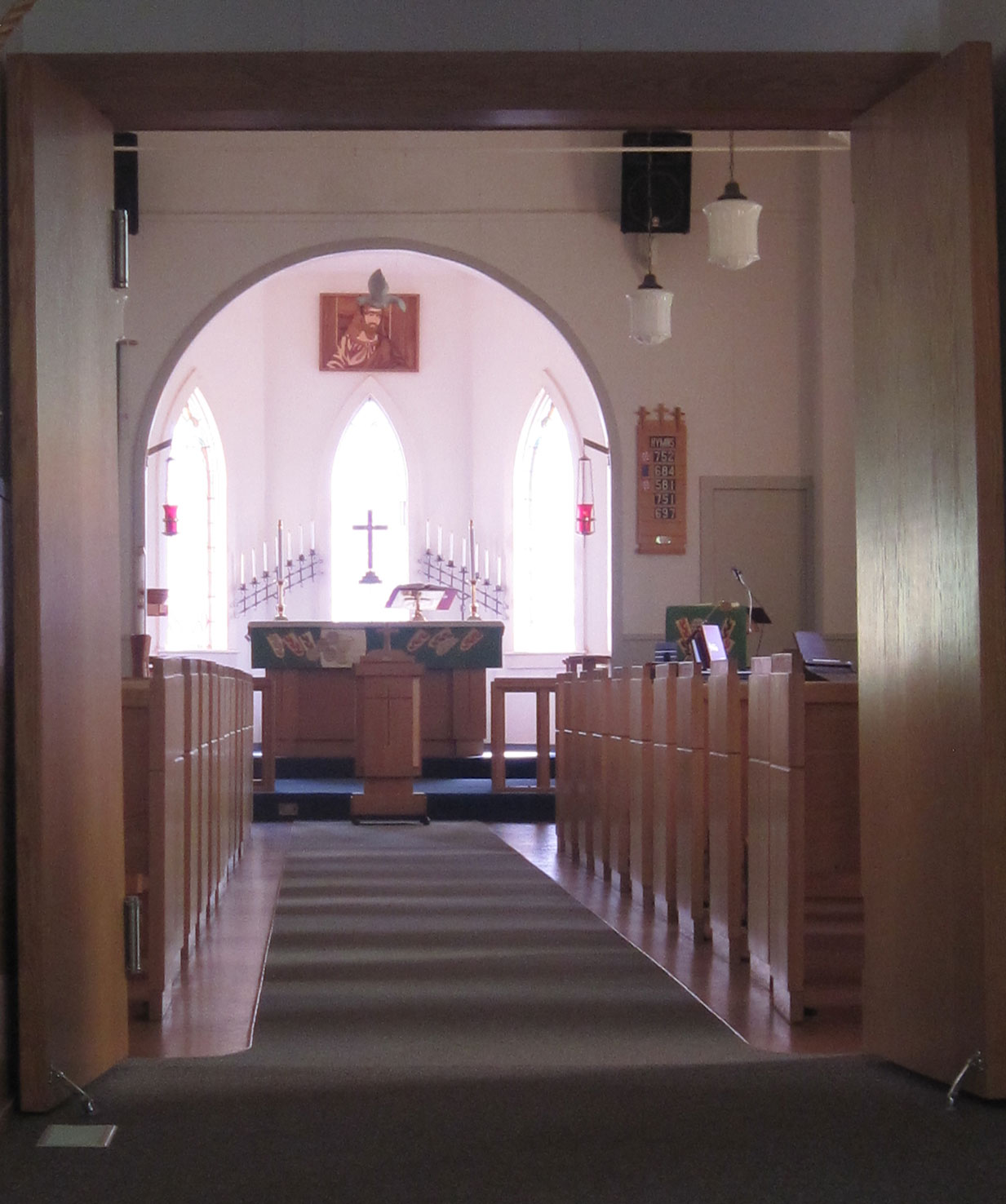 Rudolf's grandson Calvin still farms that land. Here is a picture of Calvin Remus, Joe Remus, and Bill Remus, all great grandsons of August Wilhelm and his wife Wilhelmine. Then follows a picture of Calvin and his wife Gail. These pictures are in front of a renovated house that Rudolf's son Robert built and now lived in by Rudolf's grandson Calvin with his wife Gail. And finally here is a picture of the farmland in front of their house.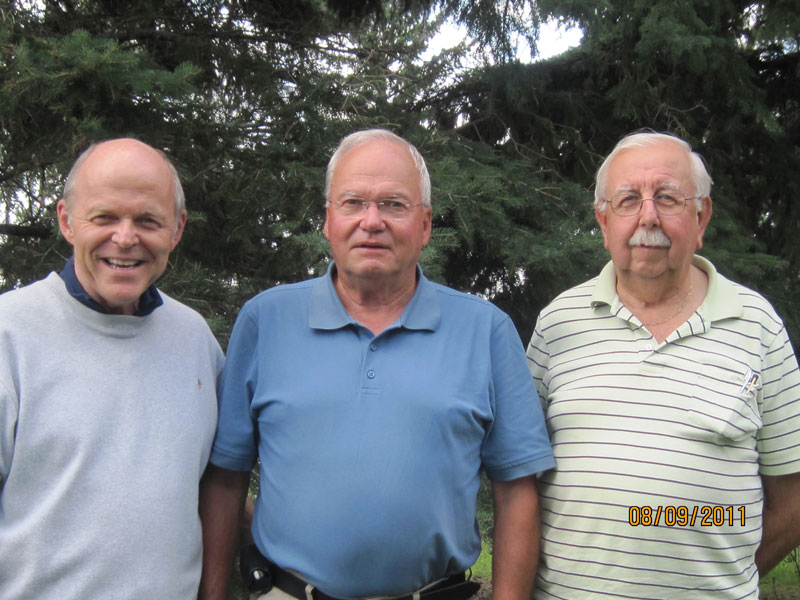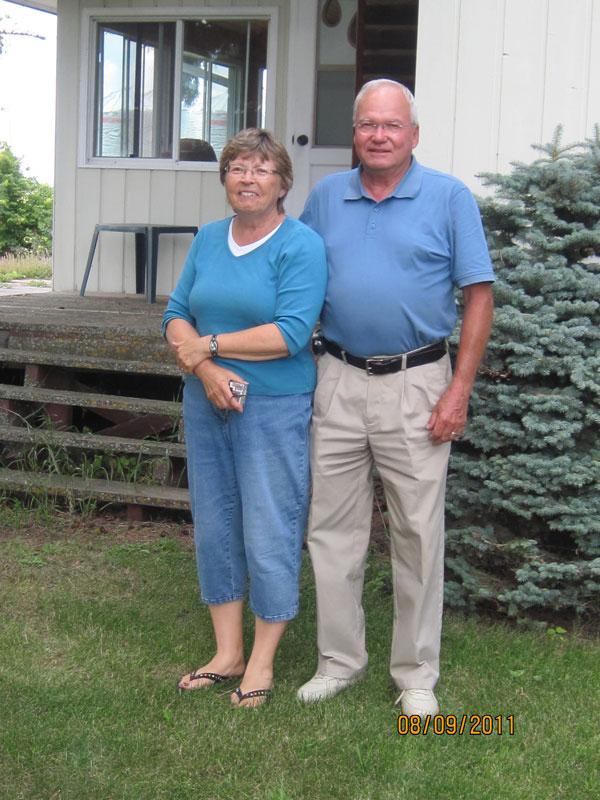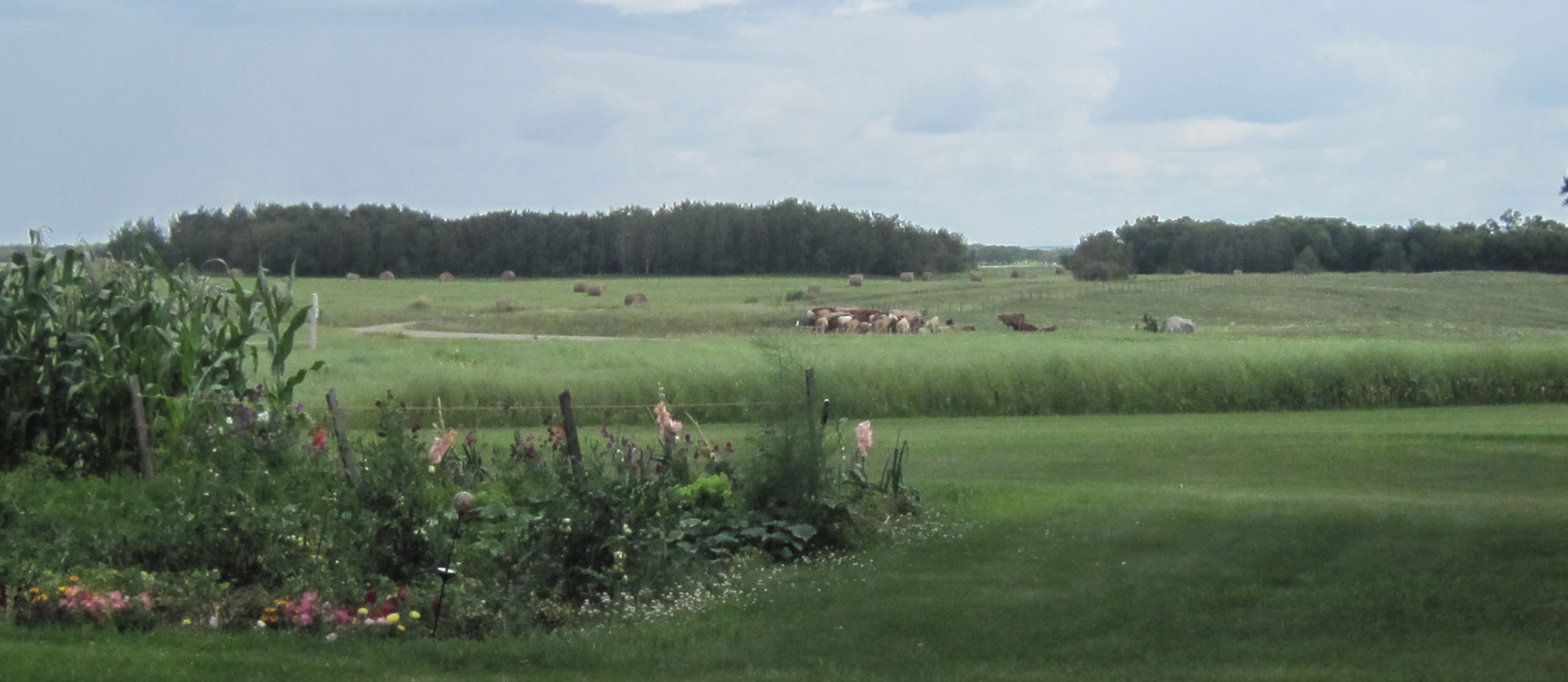 Edward Remus and Mary Lundgren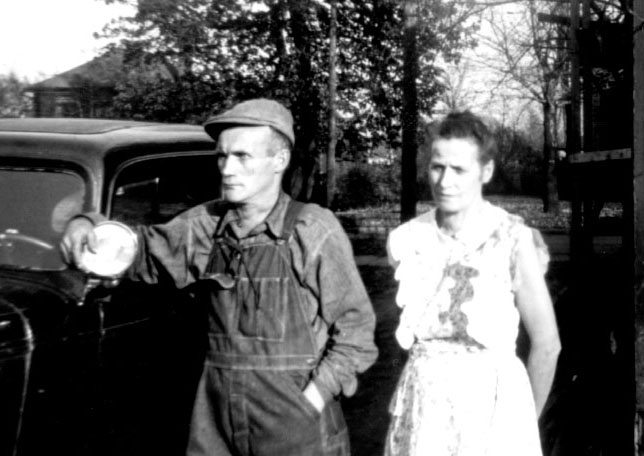 Edward Remus is my grandfather (the son of August Wilhelm and Wilhelmine Harwardt above) and my grandmother is Mary Lundgren (eldest daughter of Karl Julius Lundgren above). The two families were on neighboring farms so they met as teens. They were married in Karl Lundgren's house shown above. Mary Lundgren then moved in with husband Edward Remus who was homesteading in Spy Hill, SK several miles south of Marchwell. Initially they lived in a sod house. After several good years of producing children in Spy Hill (including my dad, Frank Remus) and several bad years of farming in Spy Hill, they left for Benton Harbor, Michigan in the 1920's. Edward was a black smith and so took a job in the foundry of Auto Specialties in St Joseph, Michigan.
Their home in Spy Hill no longer exists. Their home was subsequently occupied by Ewald Remus and then fell to ruin. It was located in the following grove of trees.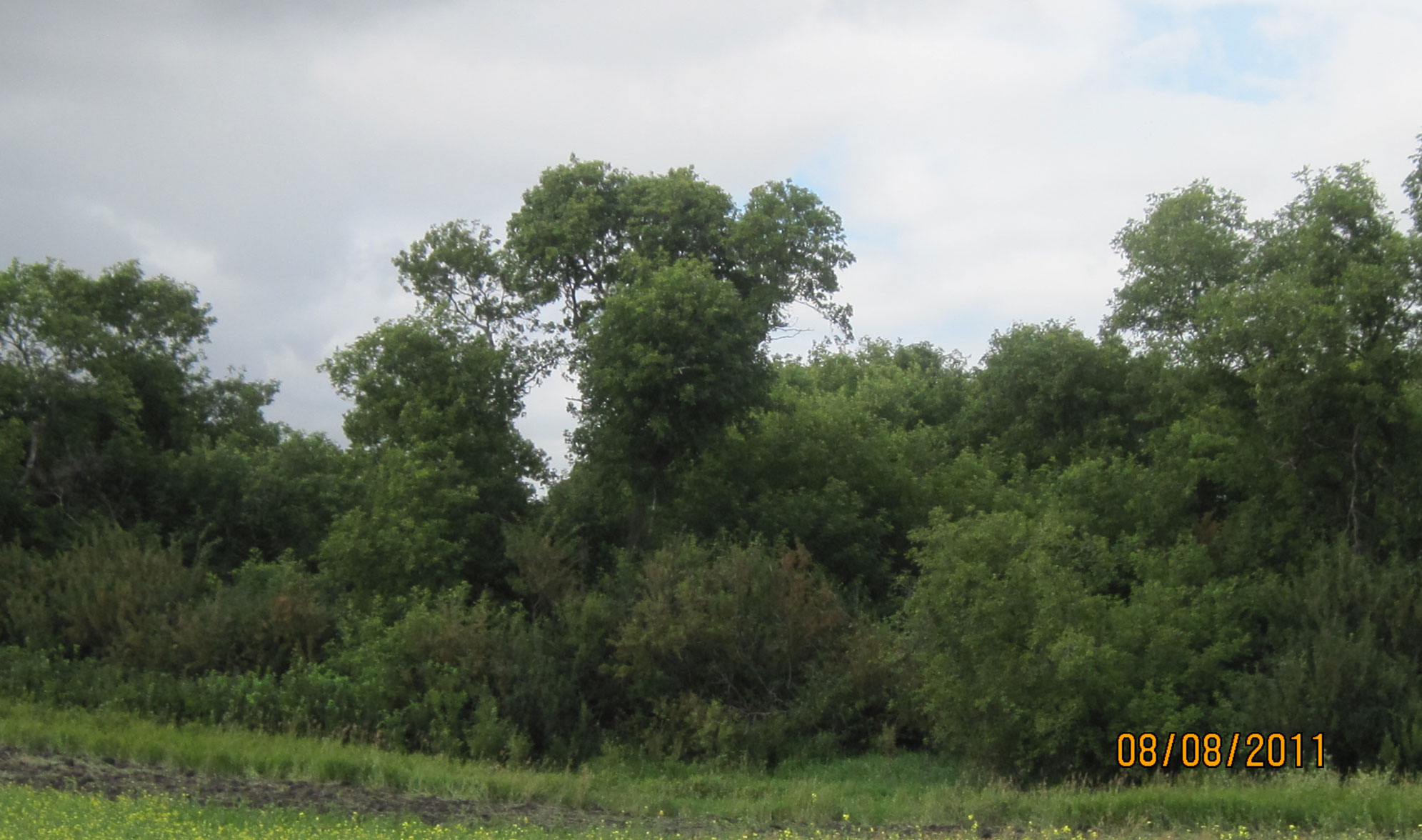 Please send any information and queries to Bill Remus at
September 8, 2011