Dobrin (Debrzno Wies)

Dobrin is a large

manorial village just across the river from Preuss Friedland in Kreis Flatow This village is important as Michael Remus was living here (or in Dobrin village extension Vorwerk Hutte) in 1774. The baptism of twins Adam and Friedrich on 13 June 1774 to Michael Remus and Christina Stang occurred in Dobrin.

Just prior to the First Partition of Poland in 1772, Vorwerk

Hutte and Dobrin were owned by the same Polish nobility that owned Sypniewo and Vorwerk Lukowo where Christian Remus and Lorenz Christoph Remus were living.

Here is a picture of the old manor house (gut) which is still in use probably as a corporate office: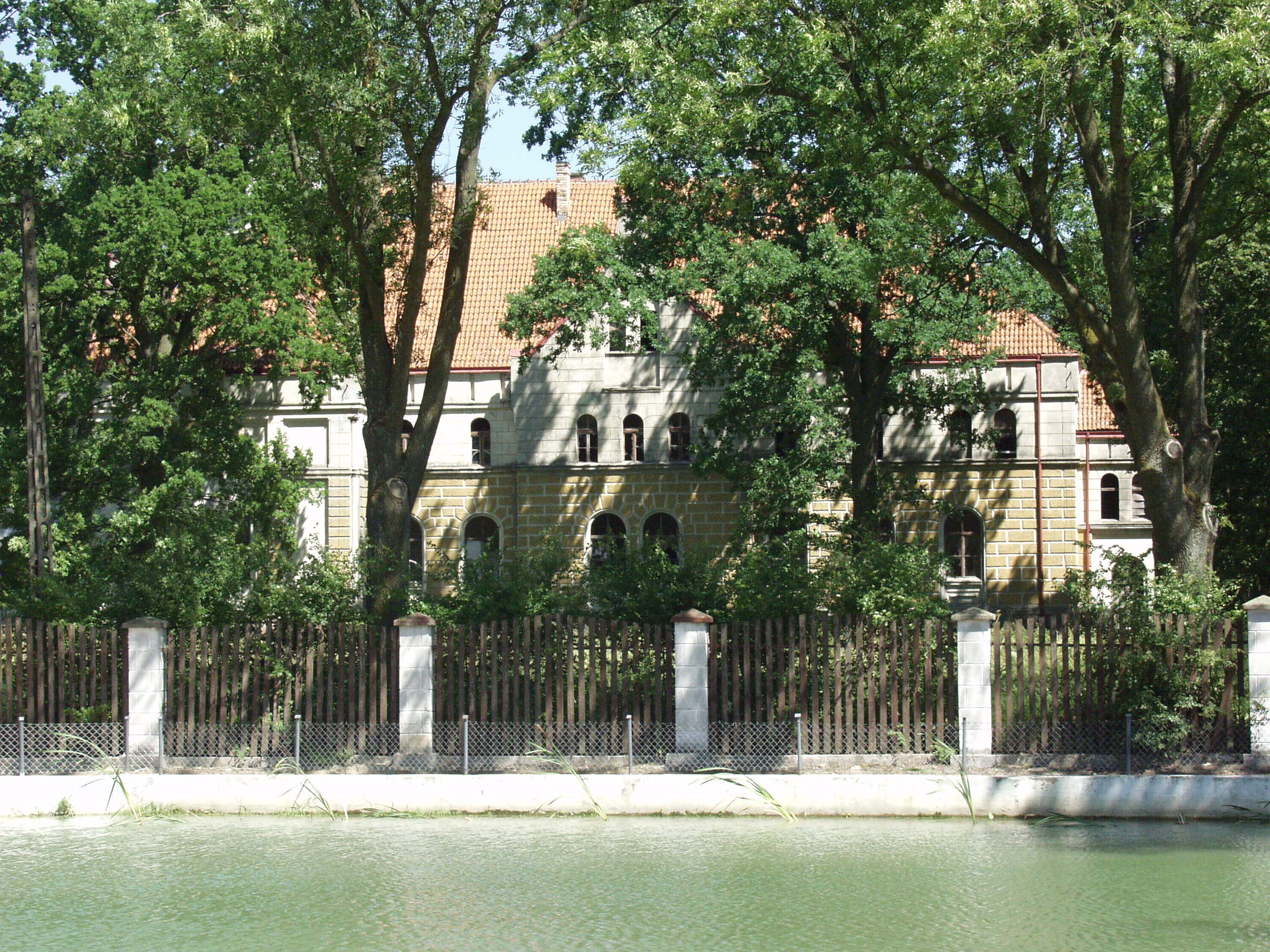 There are many large big manor barns and lots of modern farming equipment. Here is a picture of that area of the farm:

There is a large

manorial village just out the door; however, I did not take a picture of that village:

Here is a map showing this village and the area: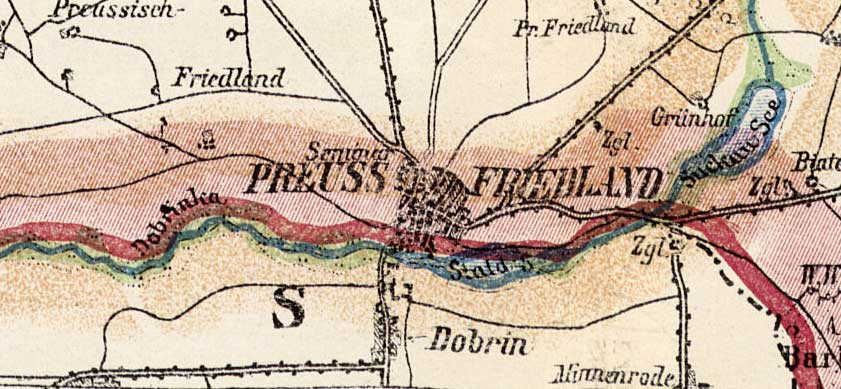 Click here to see a close up 1939 map with details of the estate (Gut).
Click here to go to other West Prussia Villages.
Please send any queries to Bill Remus at
July 27, 2008