Hutte (Huta), Kreis Flatow
Hutte is a manor house just north of Lanken in Kries Flatow. Hutte is a Vorwerk (outpost) of the manorial estate at Dobrin so any birth, marriage, and death records would be recorded as occurring in Dobrin. On the below map the lake at the bottom is Lanken See.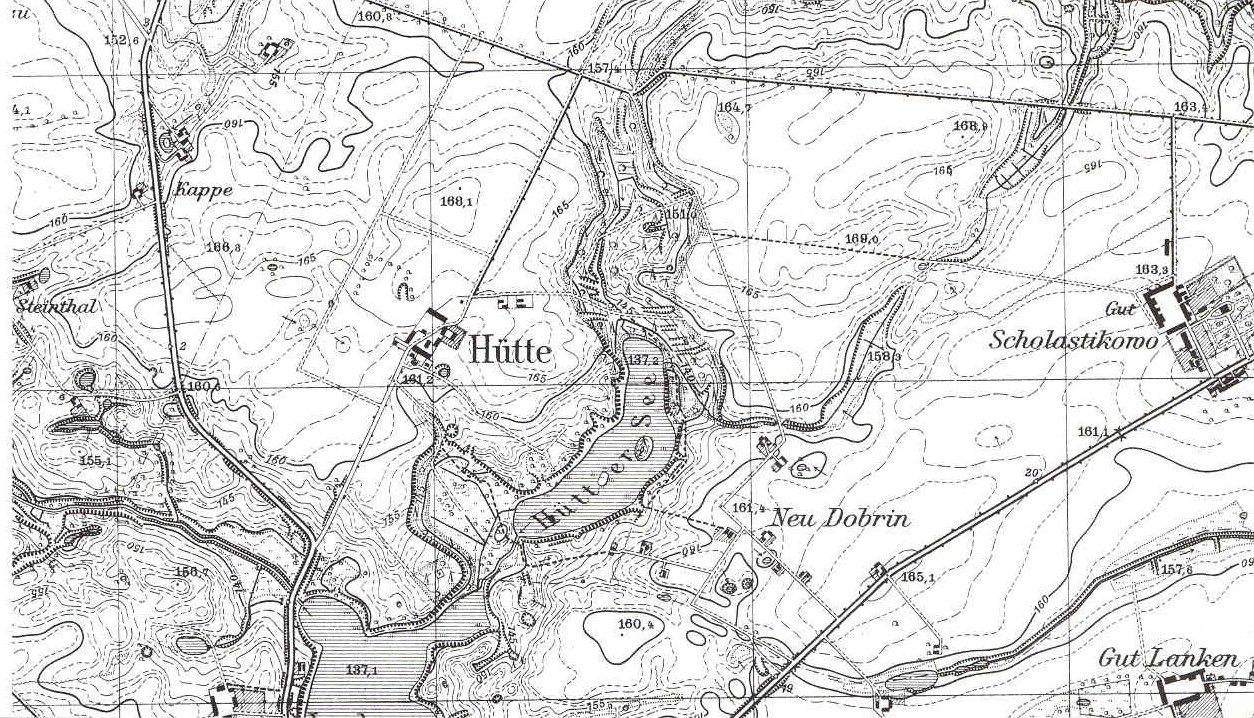 (Click the map to blow it up)

Goerke's Der Kries Flatow lists the village estate house (Gut) to be occupied in 1796 by Michael Remus (and his new wife Anna Marie Wenski). As you will see below it is a manorial estate with farming as its major economic endeavor. There may also have been forestry and a glass mill here. By 1800, Michael Remus and family had moved onto

Plotzmin where he was a miller and village head. On that page, there will be more details on Michael and his wife's genealogy and children.

Vorwerk Hutte and

Dobrin were owned by the same Polish nobility that owned Sypniewo where Lorenz Remus and Christian Remus were living in Vorwerk Lukowo. Here are two pictures of the Hutte manor (there is no village - only the manor):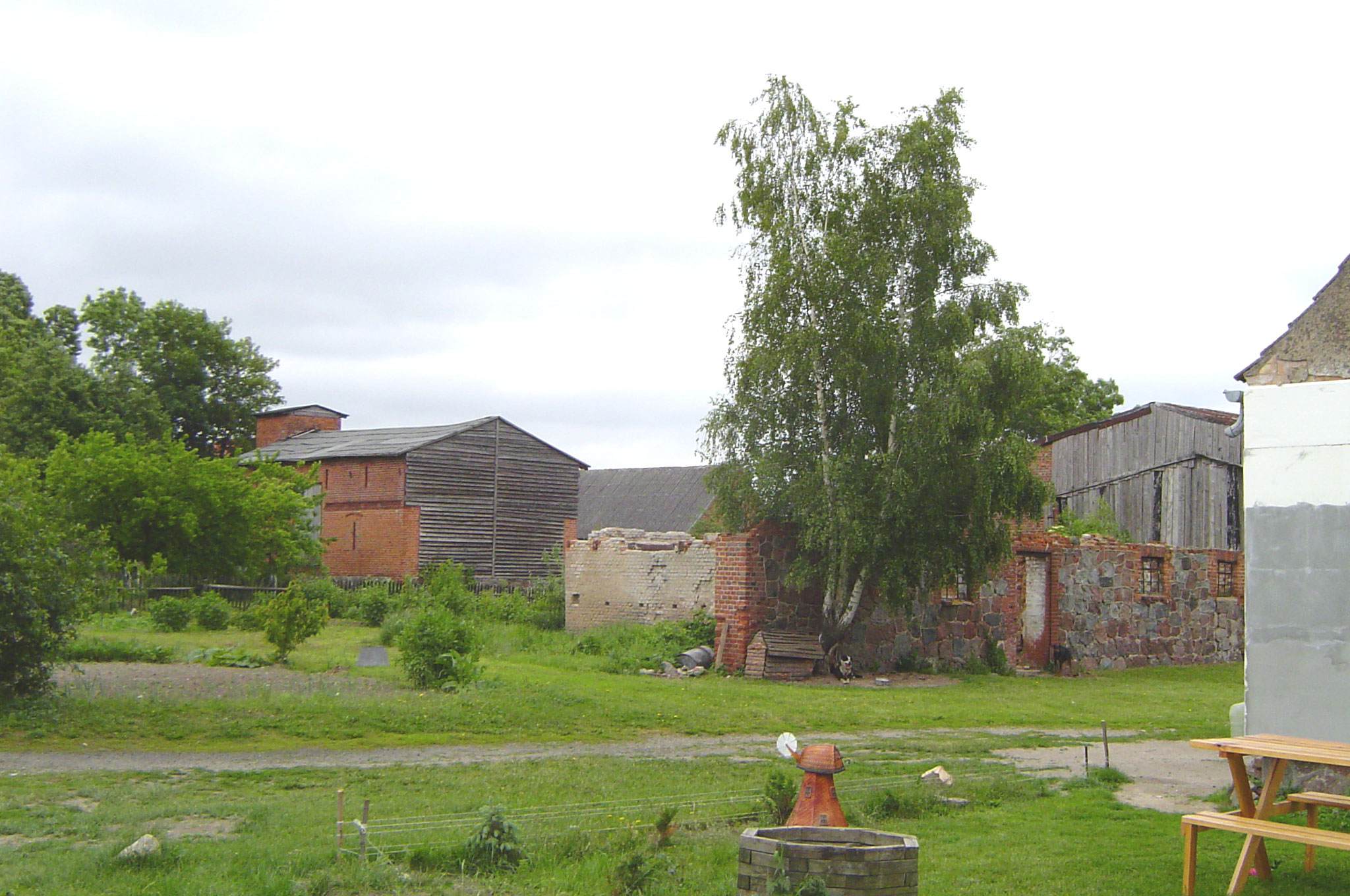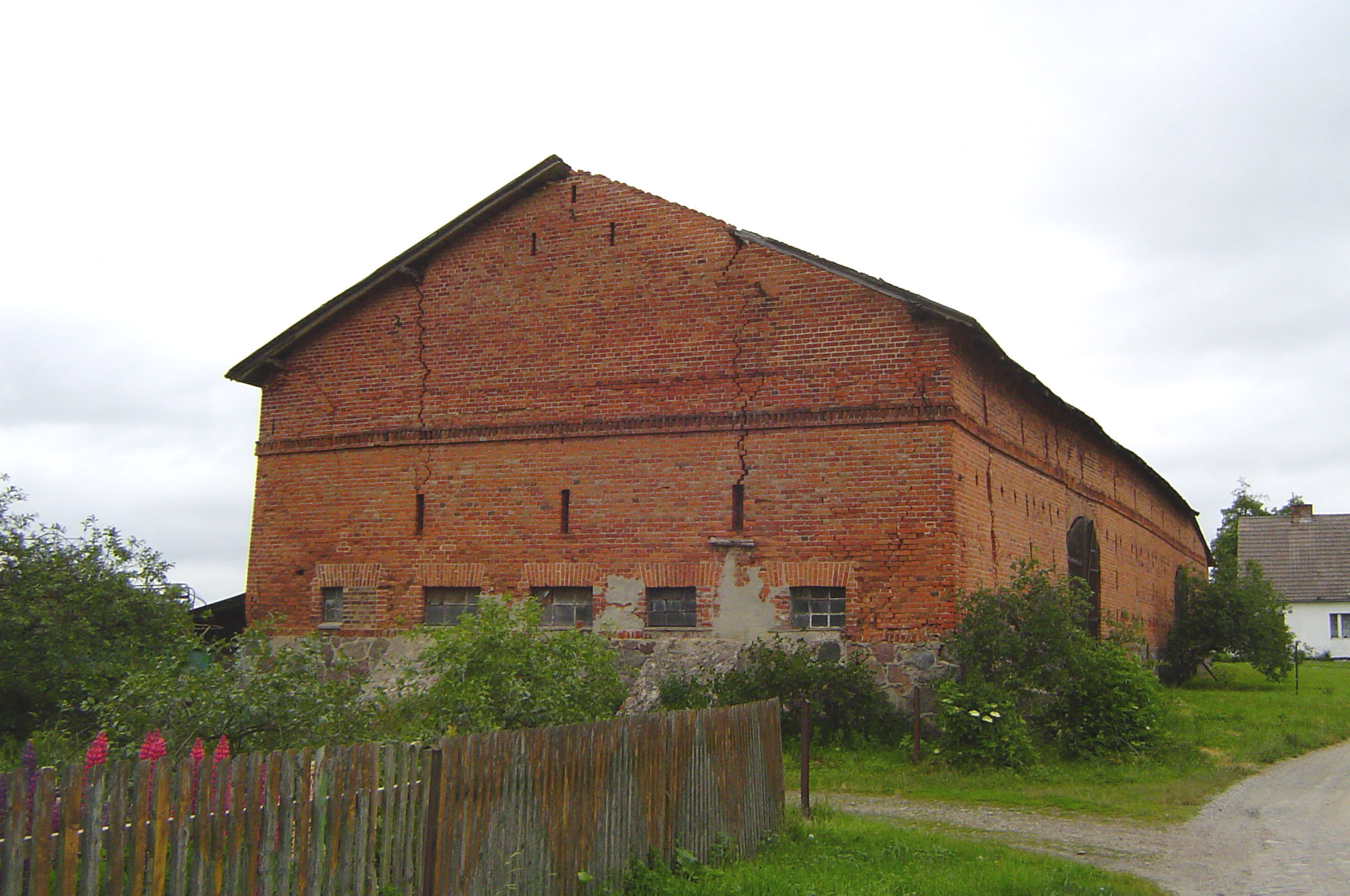 Click here to go to other West Prussia Villages.
Please send any queries to Bill Remus at
April 5, 2010