Plotzmin (Plecemin), Kreis Deutsche Krone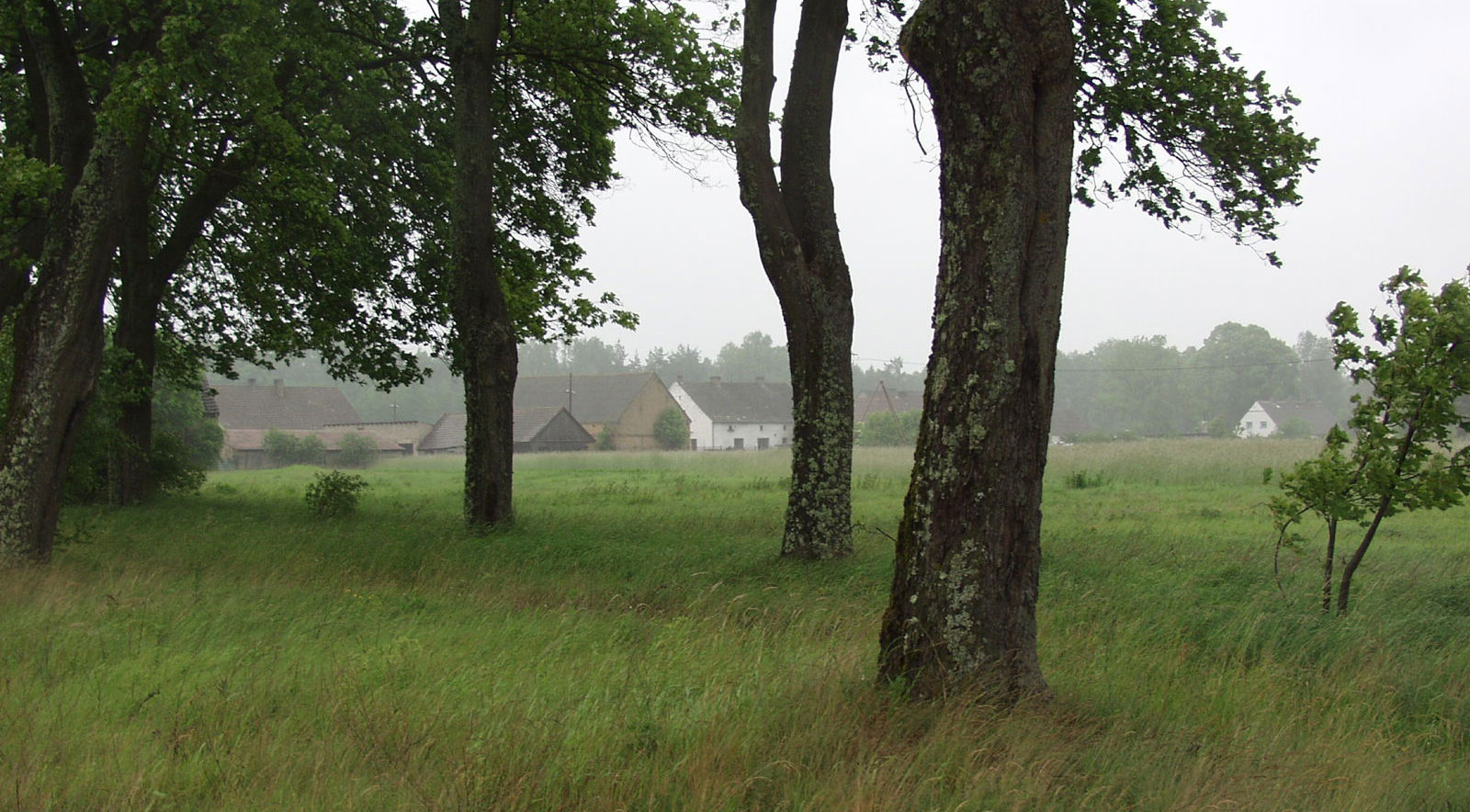 Plotzmin (shown above) is a village associated with the Michael Remus family. Michael Remus was a miller and later freischultz in this village. This village is administratively in Kreis (county) Deutsche Krone; Lutherans attended church in Tarnowke in Kreis Flatow and Catholics attended church in Kramske in Kreis Deutsche Krone. Previously he resided with his second wife Anna Wenski in Hutte, Kreis Flatow where he managed a large estate.
Below is a picture of the old flour mill site where Michael likely worked (the mill was destroyed in the Second World War):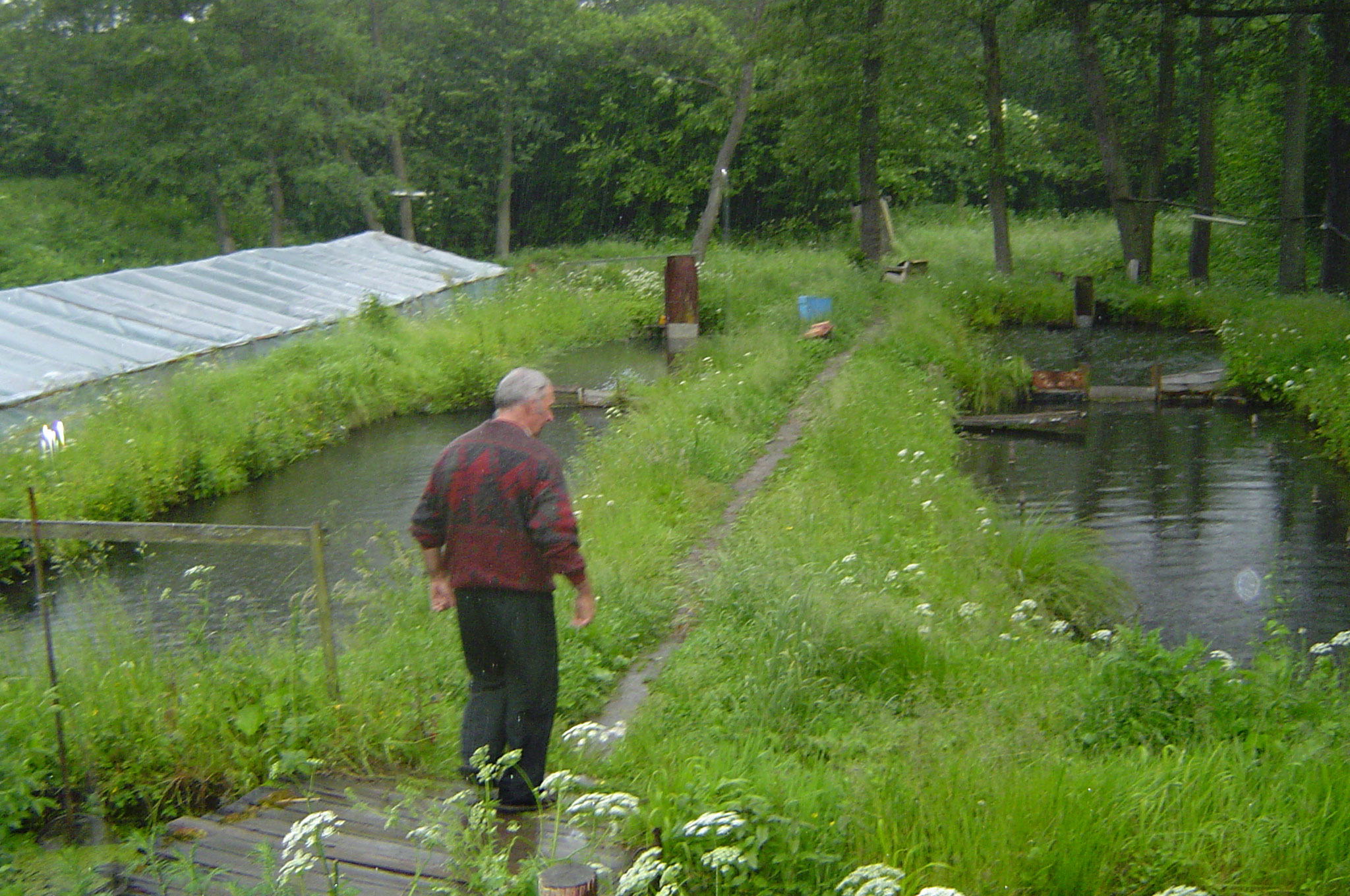 Following is a 1939 map where the mill is shown by the symbol M next to a pond: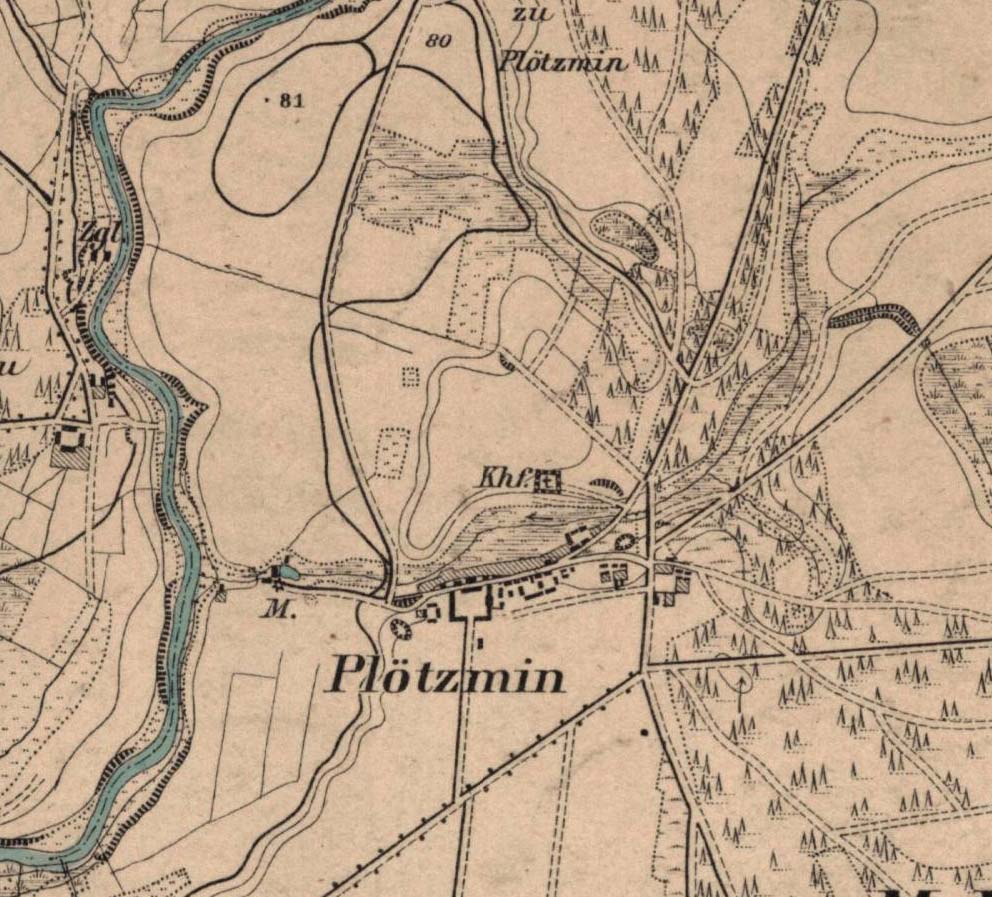 His children settled as follows:The Carl Gottlieb Remus family settled in Irowroclaw, Ernst Remus family settled near Vandsburg, and Johan Michael and Franz Wilhelm Remus families settled near and in Krojanke, Kreis Flatow. August Remus was a blacksmith and plied his trade on the estates of Kreis Wirsitz like Weisenthal (Skoraczewo).
John Rendfrey also has connections to this village through his ancestor Andreas Ruhnow. Click here for more details.
Click here to see an 1806 Map with Plotzmin at the left edge.
Click here to see an 1914 Map with Plotzmin at the center.
Click here to go to other West Prussia Villages.
Please send any queries to Bill Remus at
April 8, 2010