Klein Wollwitz (Welwitz), Kreis Flatow, West Prussia

Klein Wollwitz is a very small and very pretty village, just east of the Remus family in

Zbosse and south of the Remus families in Waldau. The village was first mentioned in 1380 and formally established in 1754 with 4 German farmer families.

The village is of interest to me as the descendents of the Hoppe family in this village married into the Remus family. In the 1772 land census, the census record said:

Hoppa, ? Kl. Wollwitz Cammin

Zempelburg 18113047 6041 122 58

Hoppa, ? Wollwitz Cammin 18113047 6039 240 58 (duplicate)

The Hoppe family consists of a man, a wife, three sons (one of which is Peter), one daughter (Eva Rosina), two hired male workers, and one hired female worker. There are nine in household. In the village as a whole, there were 4 farmers, 6 lodgers, 1 herder, and 1 shepherd and their families (plus 1 shepherd servant). There were 68 Germans.

I am quite sure this family is Caspar Hoppe and his wife Barbara Elisabeth Remus, daughter of Peter Remus the elder of nearby

Zbosse. They were married in 1760 in Zbosse. Click here for the Caspar Hoppe family and descendents (including many Caro family members). Click here for the ancestors of Barbara Elisabeth Remus. The two other sons may be Peter's contemporaries Daniel and Johan located in a nearby parish (Prust). At the time of the census, there were 4 farming families, 6 families of farm hands, two shepherds, and a herder for a total of 68 people. Caspar later moved on the Reetz.

Also in this village were the descendents of Johan Remus of Zahn, in particular, the family of Martin Remus and Rose Janke.

Click here for this family.

The village has many lovely houses including a very old house and a clay barn.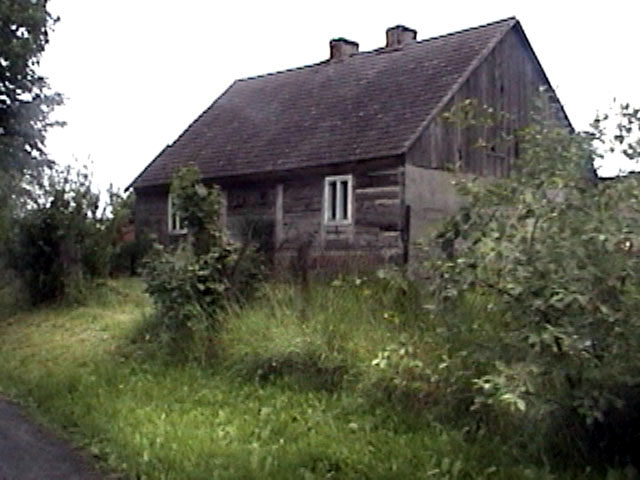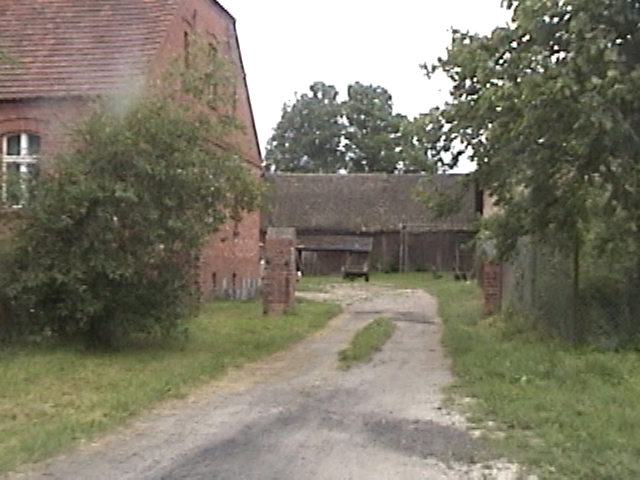 Also, there is an evangelical Lutheran cemetery just outside the village; likely they all went to the evangelical church in nearby Gross Wollnitz.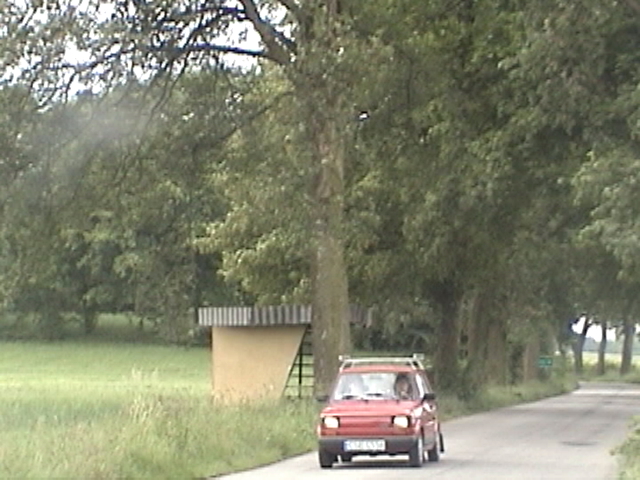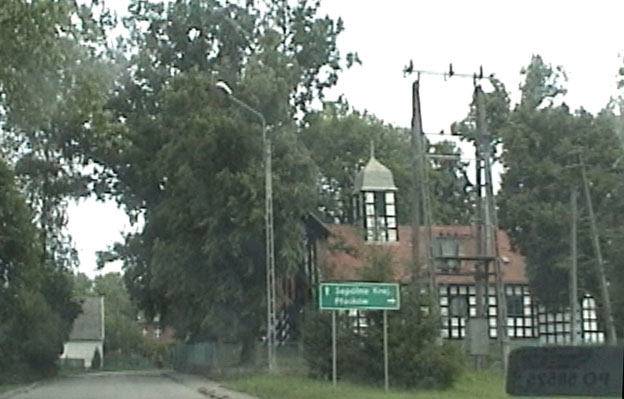 Click here for more pictures of this village.
Who was in this village in 1809?
Click here for an 1806 map showing Klein Wellnitz on the center right hand side.
Click here for a 1914 map showing Klein Wellnitz on the center right hand side.
Click here to go to other West Prussia Villages.
Please send any queries to Bill Remus at
November 5, 2006