Mrotschen (Mrocza), Kreis Wirsitz

Mrotschen (Mrocza) is an important town in the northeast corner of Kreis Wirsitz that bordered on Kreis Flatow; that is, the town was located near the major Remus family in

Vandsburg, Kreis Flatow. One important Remus family in this area was the August Remus family. Click here for that family. Contact Rhoda Mackenzie hbmack@comcast.net for more information on this family.

August was a blacksmith who spent most of his working life at

manorial farms. His work then would have been to keep the equipment on the farms working well including shoeing horses. He first married Justine Jacobi in Exin, where he was employed as a blacksmith. With Justine he had daughters Wilhelmine Justine and Auguste Amalie and son Johan Friedrich. When Justine died in 5 January 1853, he married Rosa Piekarska of Weissenthal (Skoraczewo) in Mrotschen. They had many children as they moved from estate to estate in the area. Several of the children were born in Vorwerk Mrotschen, an estate near Mrotschen. After August died in the 1880's in Weissthurm, the rest of the family moved to the Chicago area.

The first picture following is the

market platz at the center of Mrotschen (Mrocza):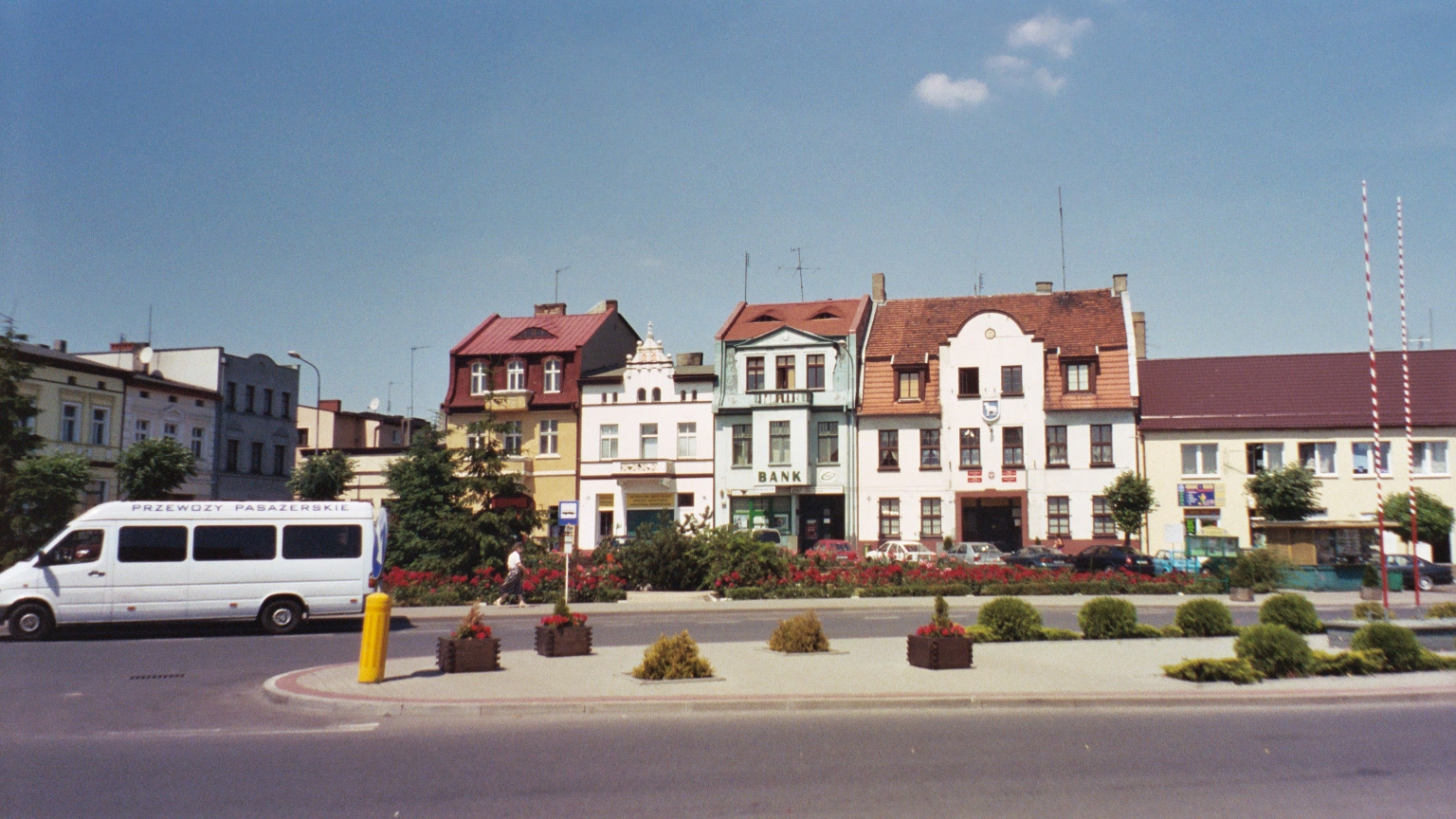 The Lutheran church where the major events of August's family were celebrated was totally destroyed in World War II. The Catholic Church, however, did make it through the war and is shown below. Note that the pews in this church were taken from the old Lutheran Church: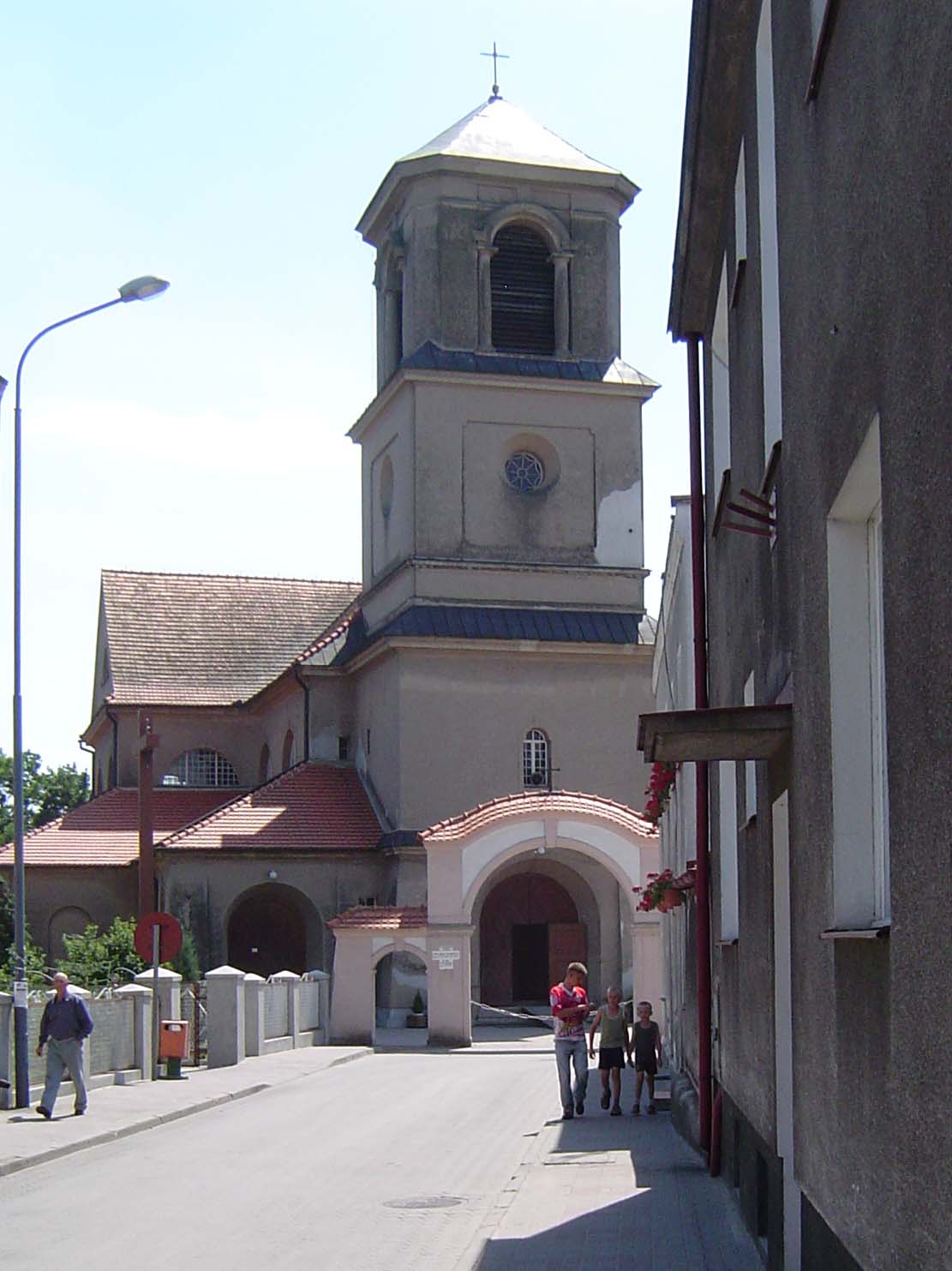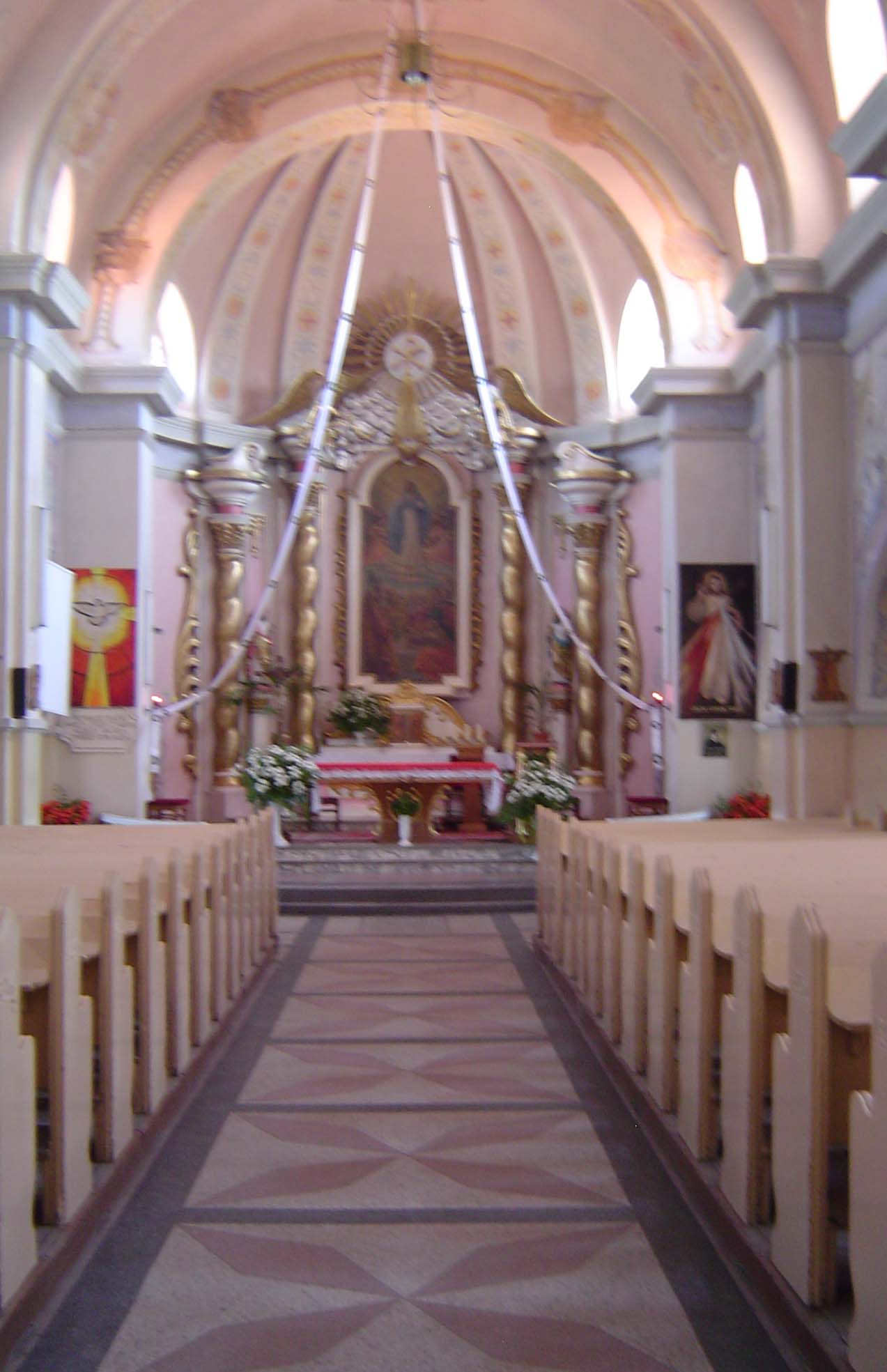 Here is a map of the area from 1914; Mrotschen is bottom center: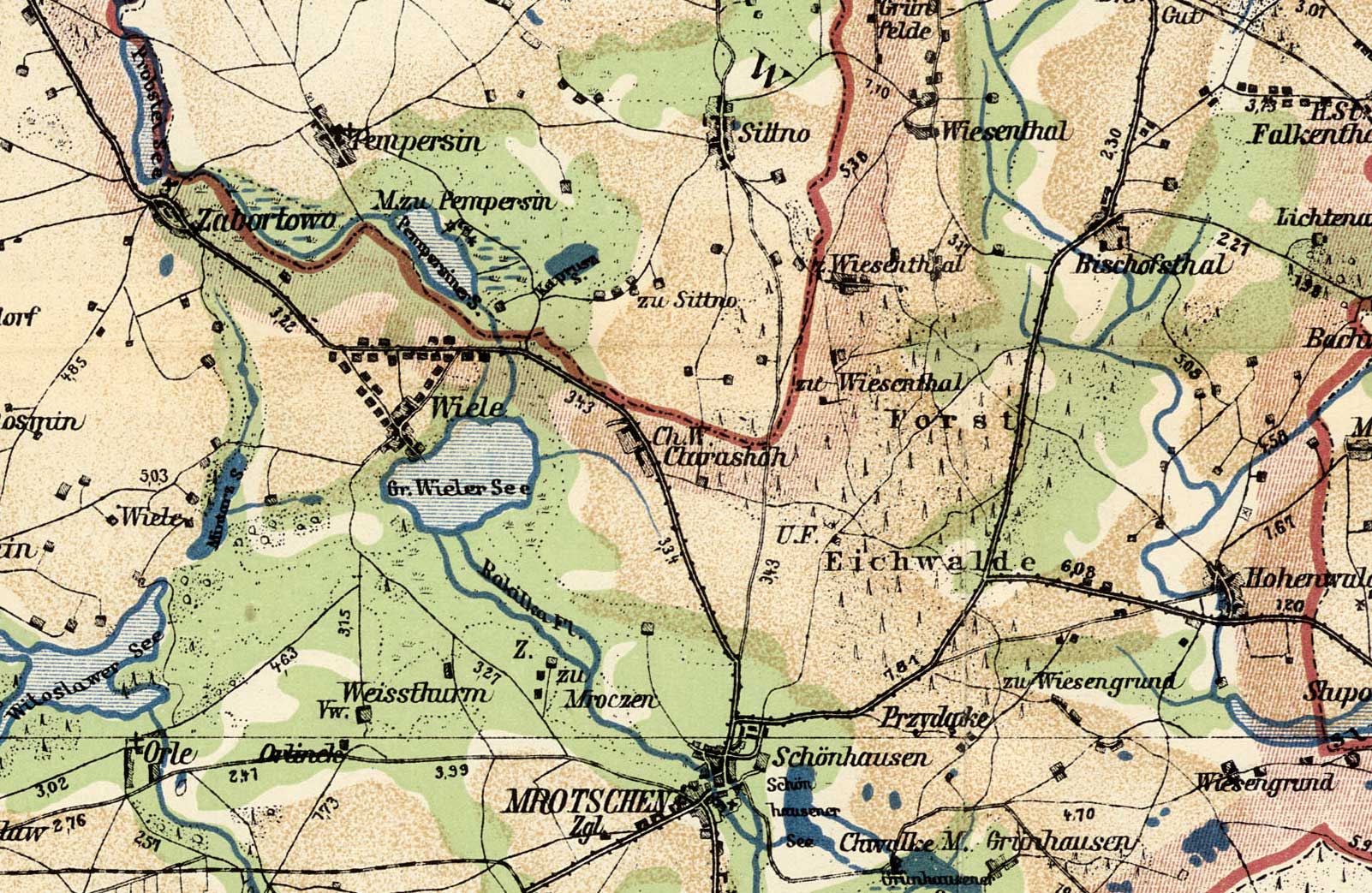 Click here to go to other West Prussia Villages.
Please send any queries to Bill Remus at
October 1, 2006