Neubraa (Nowa Brda)
Neubraa of Kreis Schlochau is in the forest, just north of Pollnitz. It is important to Remus family history because it was the home village of the Nehrings. Also the Michael Remus and Dorothea Schacht family was milling here between 1798 and 1801 before moving on to Doringsdorf. Click here for that genealogy.
The Nehring family was one of the most successful families in West Prussia in terms of land and power. They were schultz of Tarnowke, schultz of Lanken, schultz of Zakrzewo, and schultz of other villages. One of the daughters of Franz Remus married Jacob Nehring and thus into the family; this Nehring-Remus family lived in Lanken, Kreis Schlochau. The Nehring descendents prepared a fine article in Deutsche Geschelterbuch (vol 140) about their family.
Neubraa was the home of Peter Nehring. His manor house, now destroyed, looked like this: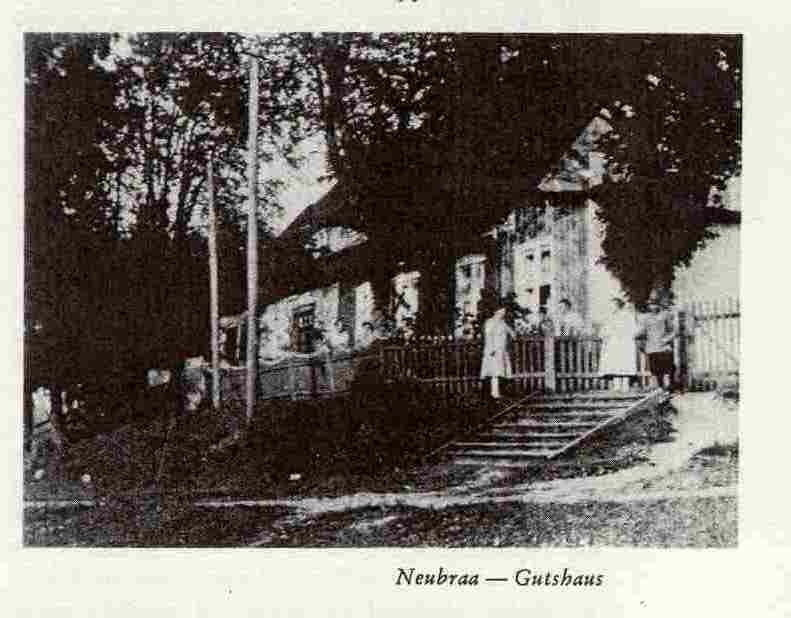 The modern village is quite small and isolated on the Brda River. Here is the bridge to the village: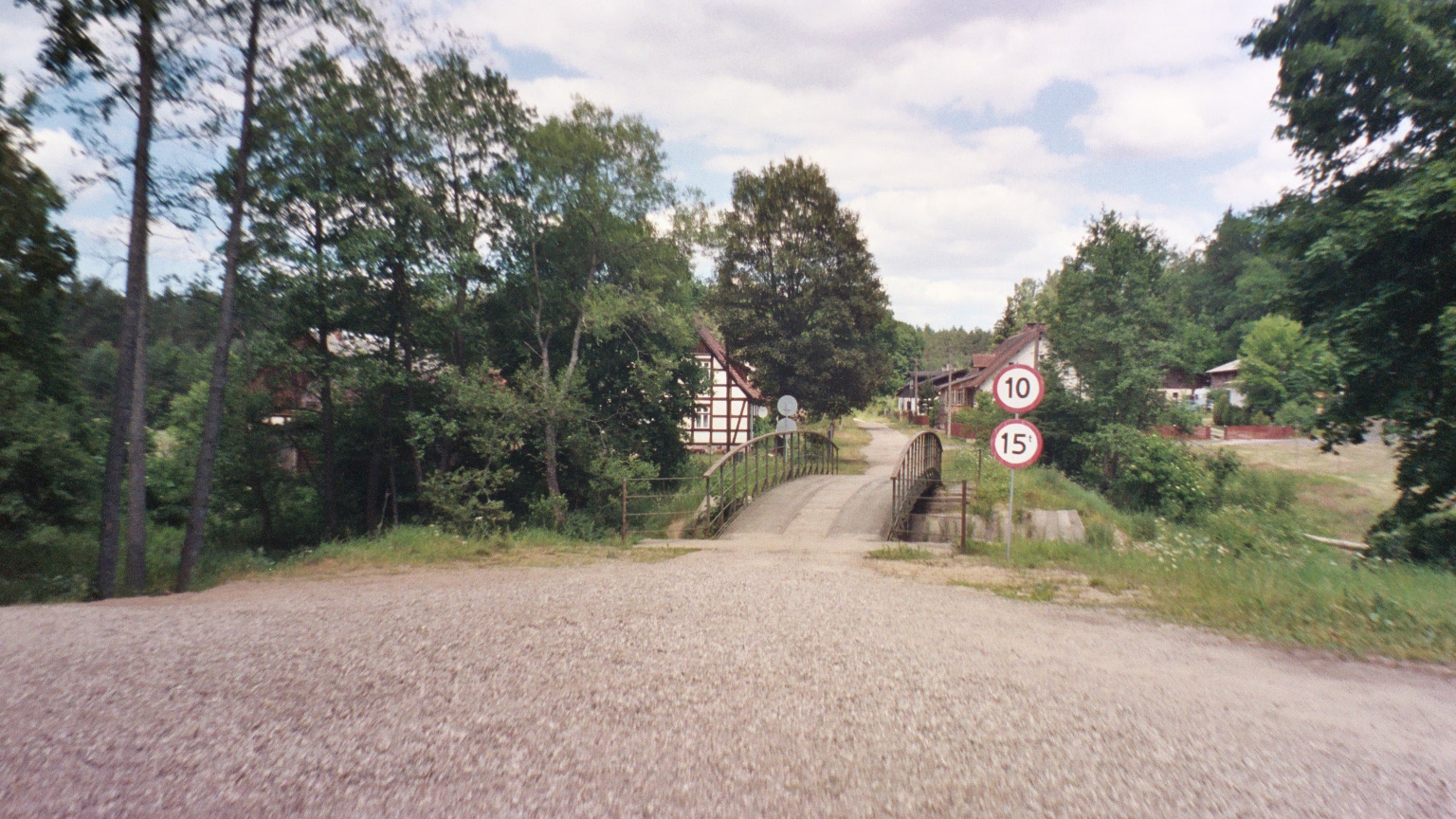 And a picture of a village house: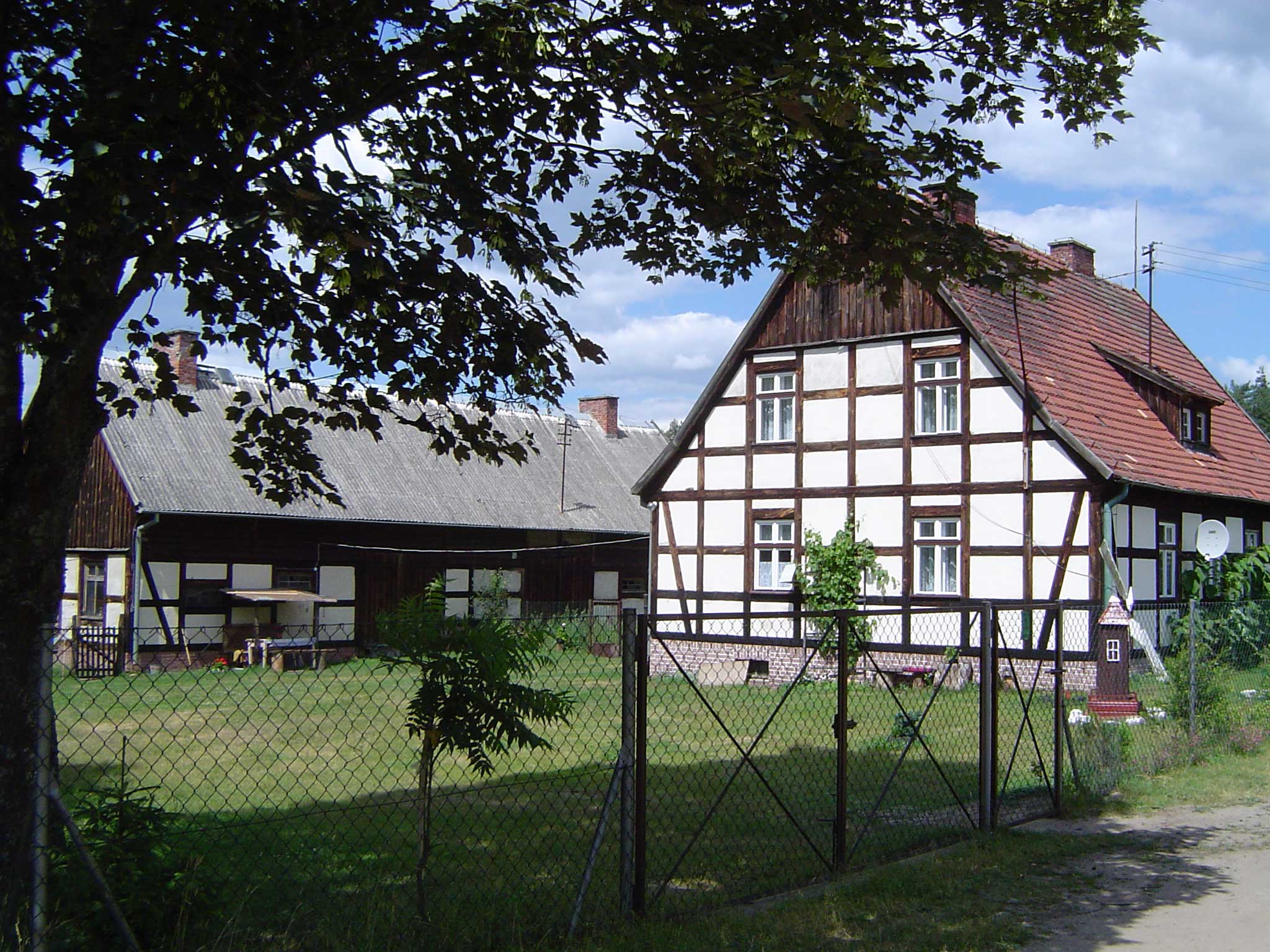 There is also a monument celebrating Pope John Paul's canoe excursions that began in this village. Michael Remus' likely mill site is on the stream back in the trees behind the monument. It is not clear if Michael worked as a grain miller, a saw miller, or at the Nehring paper mill in this village. The paper mill was owned by the Nehring family until 1845 and continued to function till 1925. The cemetery that I didn't see has well-preserved graves.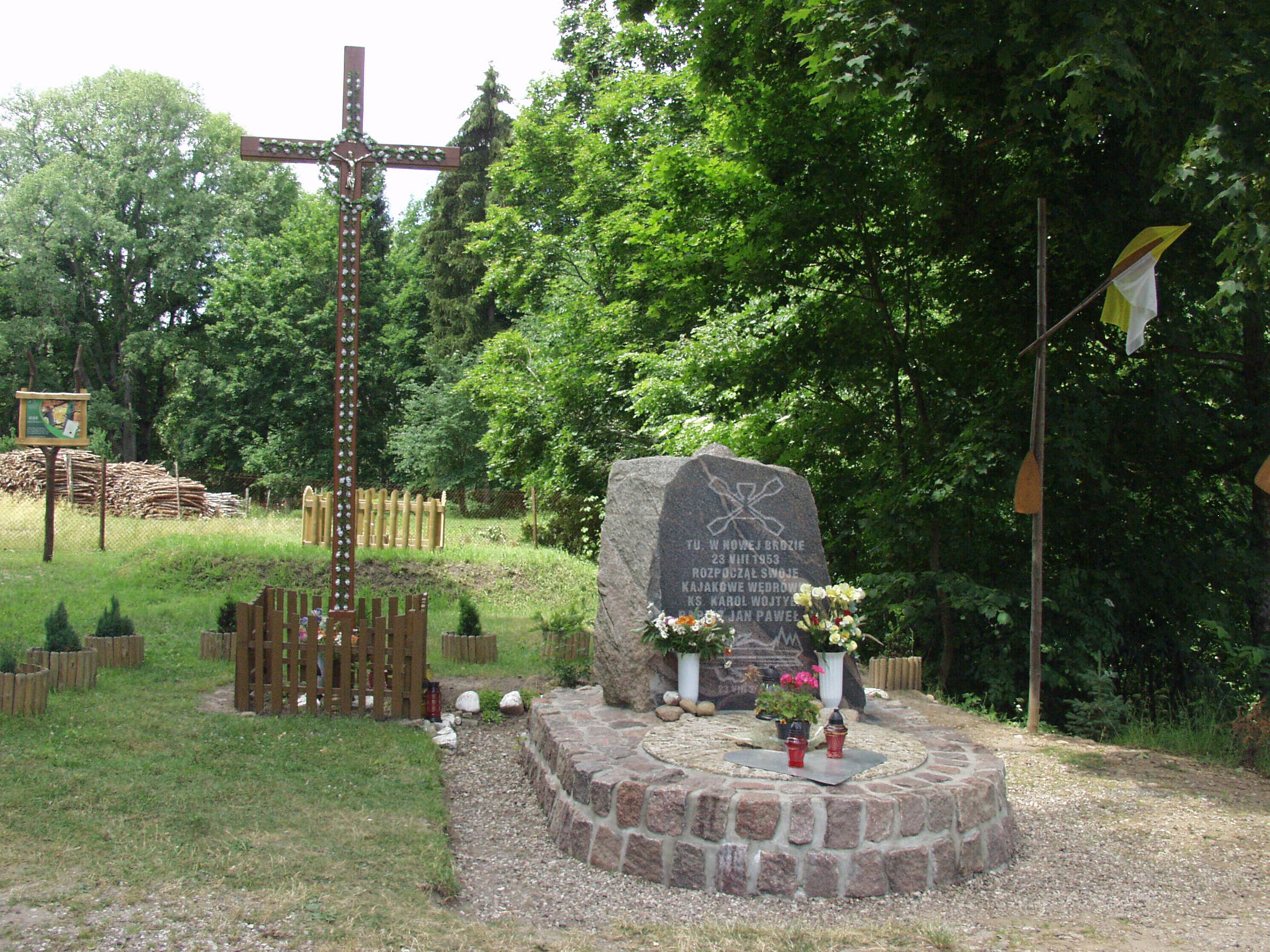 Click here to go to other West Prussia Villages.
Please send any queries to Bill Remus at
September 18, 2006