Sittno (Sittnow), Kreis Flatow, West Prussia
Sitno (Sittnow) is a village just south of Vandsburg and north of Mrotschen. Blacksmith August Remus and his wife Rosa Piekarska had many children as they moved from estate to estate in the area. Their daughter Wilhelmine Justine married and settled here in Sittnow. After August died in the 1880's, the family moved to the Chicago area. Contact Rhoda Mackenzie hbmack@comcast.net for more information on this family.
Here is a picture of the village:
The village has a nice church (previously Lutheran but now Catholic), rectory and school shown in the following pictures:
Also a mill still exists in the village:
The graveyard has both German and Polish graves and is well maintained but few German gravestones remain.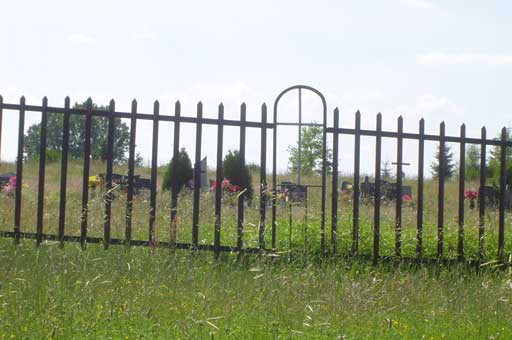 Here is a 1939 map with details of the village: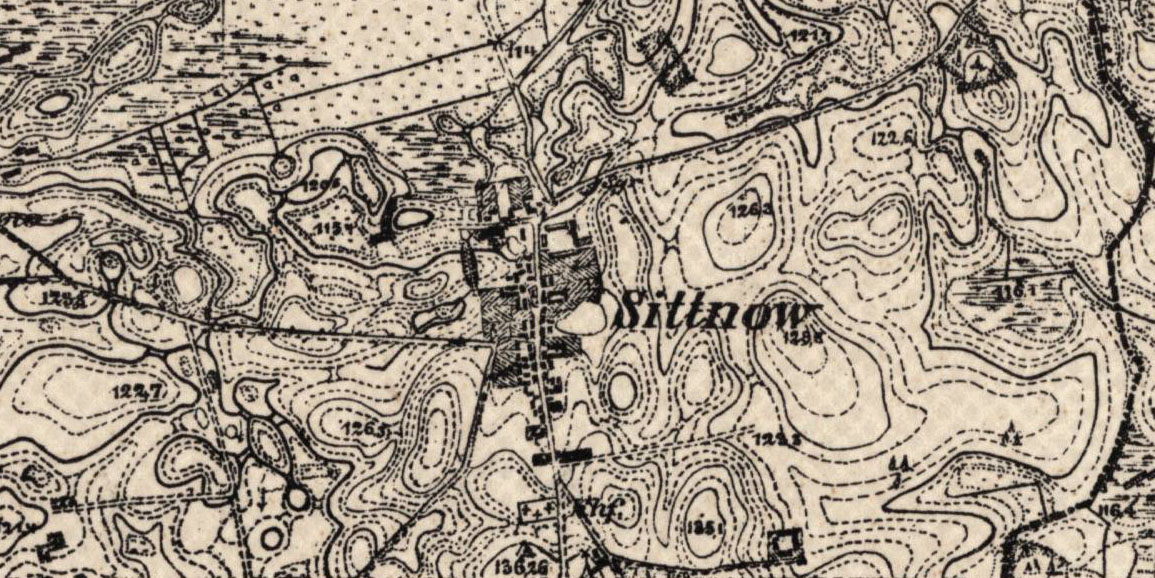 Here is a map of the area from 1914; Sittnow is just north of Mrotschen and between Pempersin and Wiesenthal: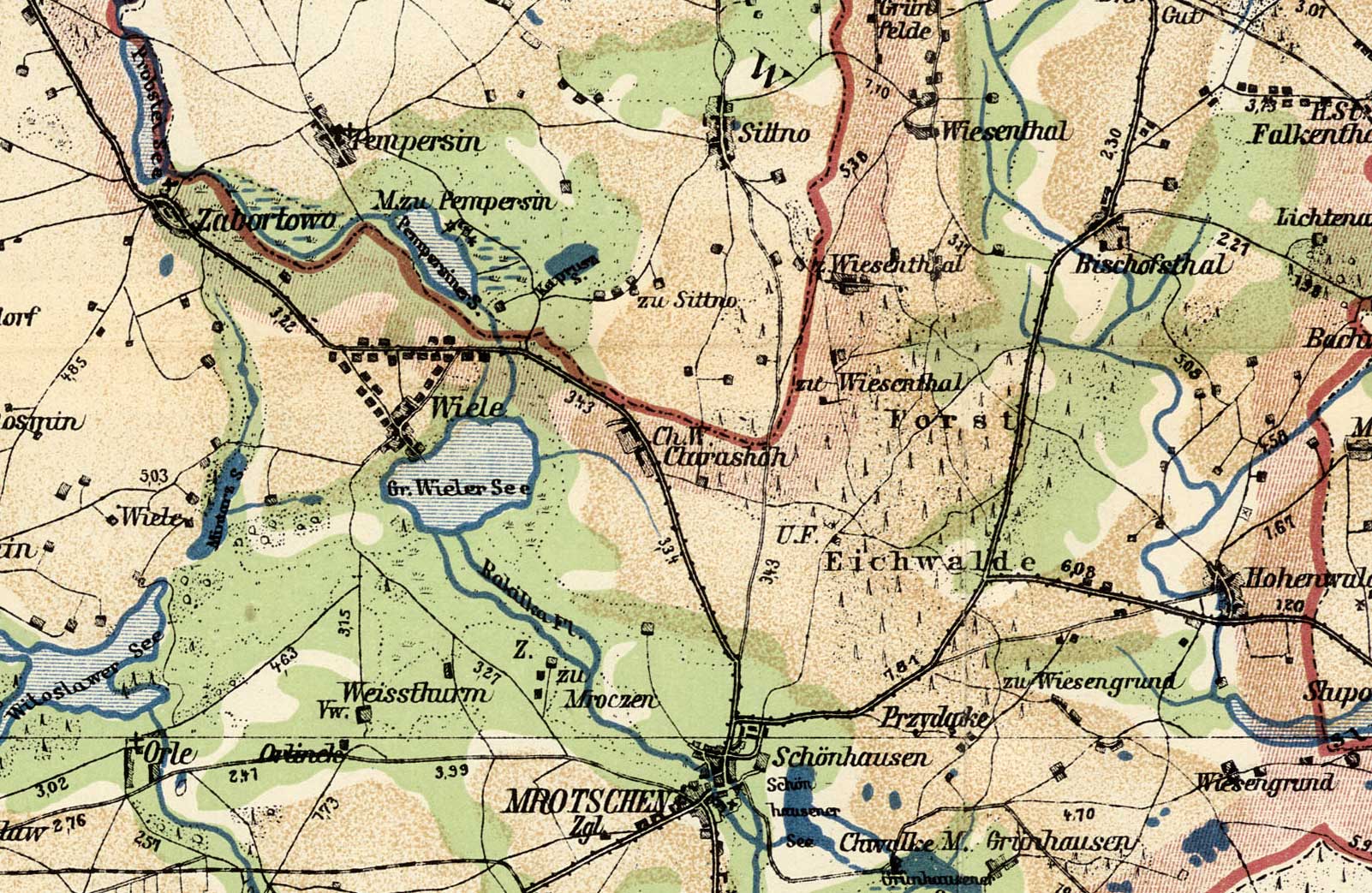 Following is a postcard of this village: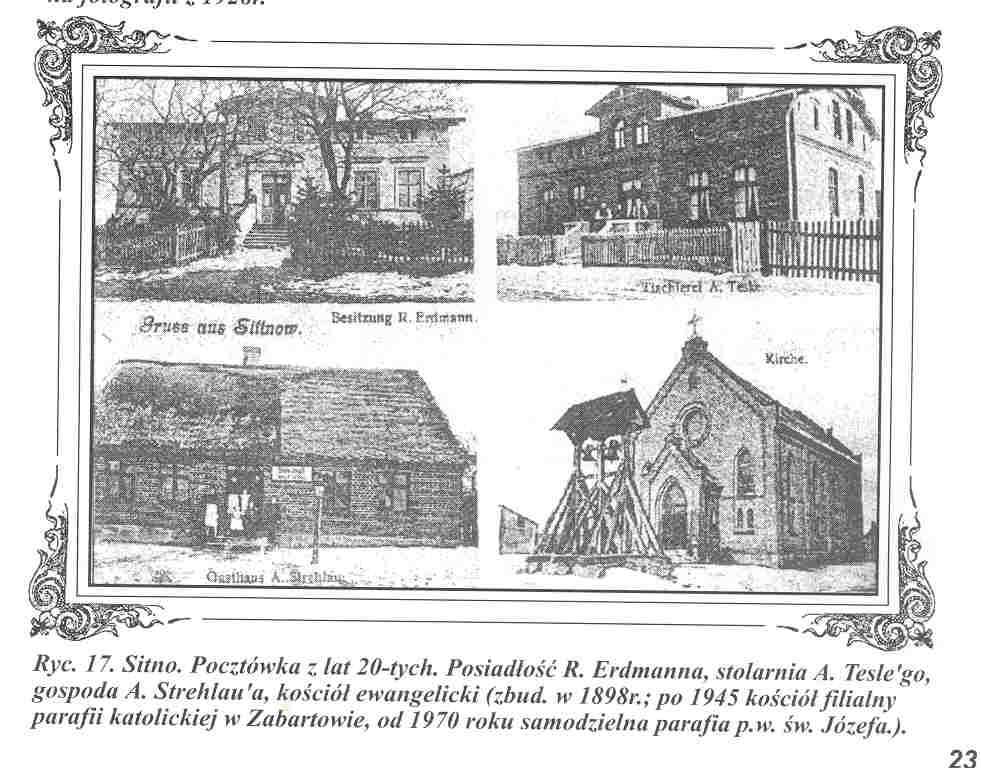 In 1809 a census was made of all the people in this village, click below to see the names:
An earlier 1766 Census lists these residents:
Click here to go to other West Prussia Villages.
Please send any queries to Bill Remus at
May 28, 2009