Stegers (Rzeczenica)

Stegers is a village at the center of Kreis Schlochau. It was established in 1386. In 1433 it was burned by the followers of Jan Hus. Franz Remus lived in this village around 1720; for a while in the 1740's, he was also village head (schultz) of this village. He was a free farmer in this village and one of the key people in early Remus history in Schlochau. He appears frequently as a father, as a witness to other family baptisms, and ultimately as his children marry well. From here he moved on to

Stretzin where he continue on as a free farmer. When he retired, he retired to live with his daughter in Rotzellen. Rotzollen is a very small village at the edge of Kries Schlochau shown on the above 1850 map. My interest in this village is that Andreas Rotzoll from Rotzollen married to Anna Margaretha Remus daughter of the village head (Schultz) Franz Remus of Stretzin. They attended church in Pollnitz where their many children were baptized. Franz Remus eventually moved to Rotzellen to join his daughter and died there in 1797. Click here for the descendents of Franz Remus including the Rotzol family of Rotzellen.

Here I am arriving in Stegers: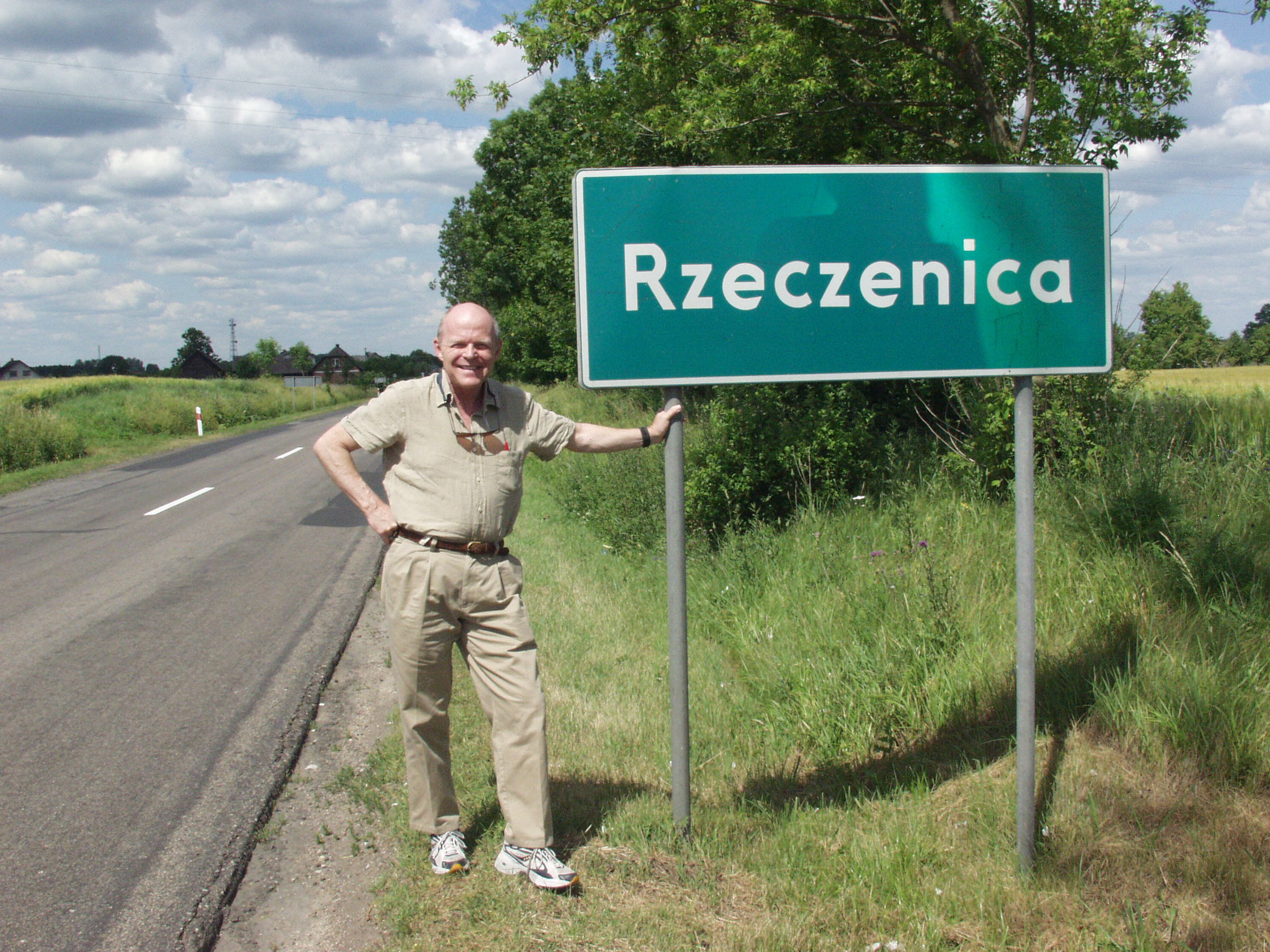 Here is a picture of the building near the old center of the village: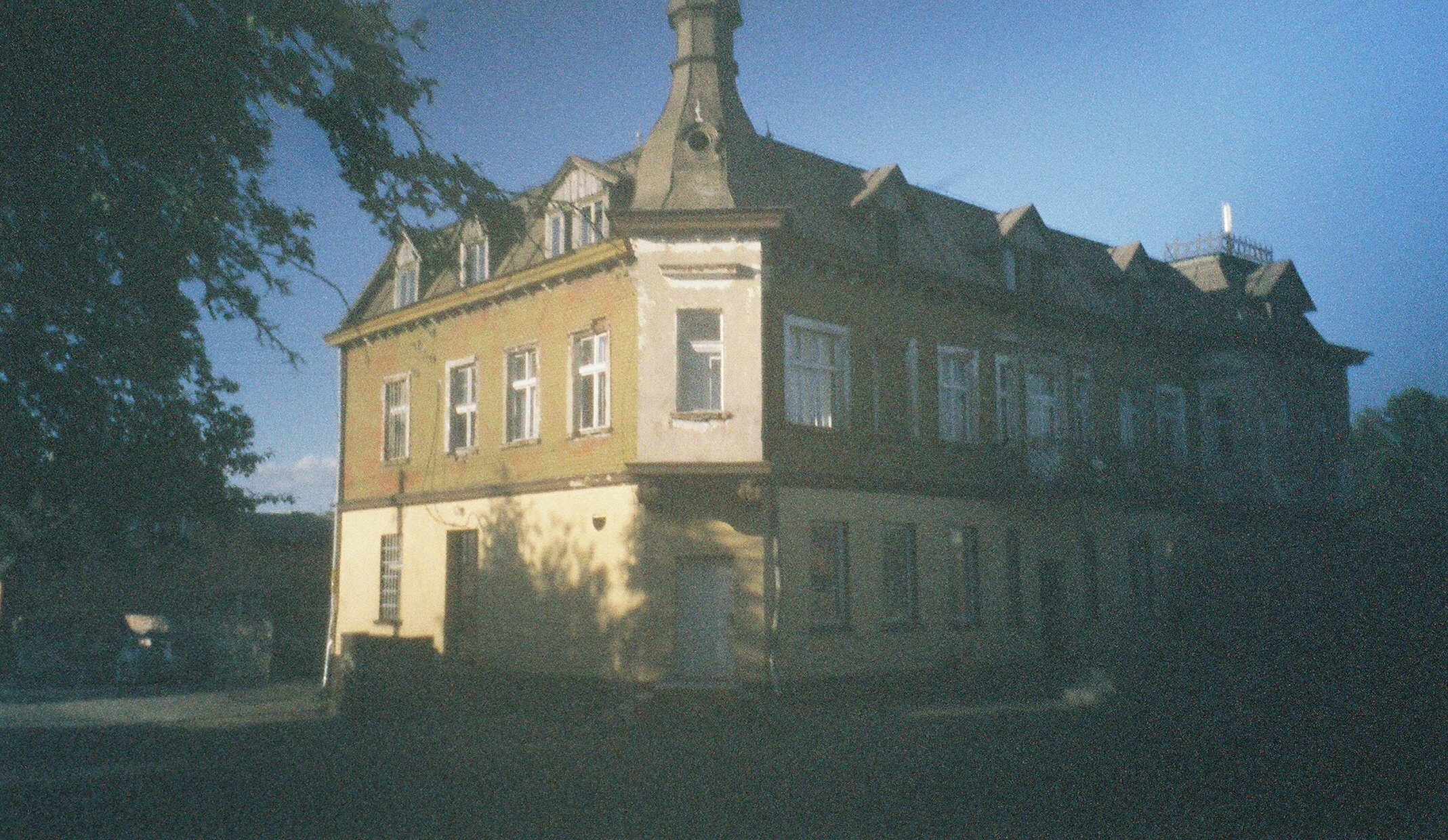 Here is a picture of the old center of the village that would have been a

market platz: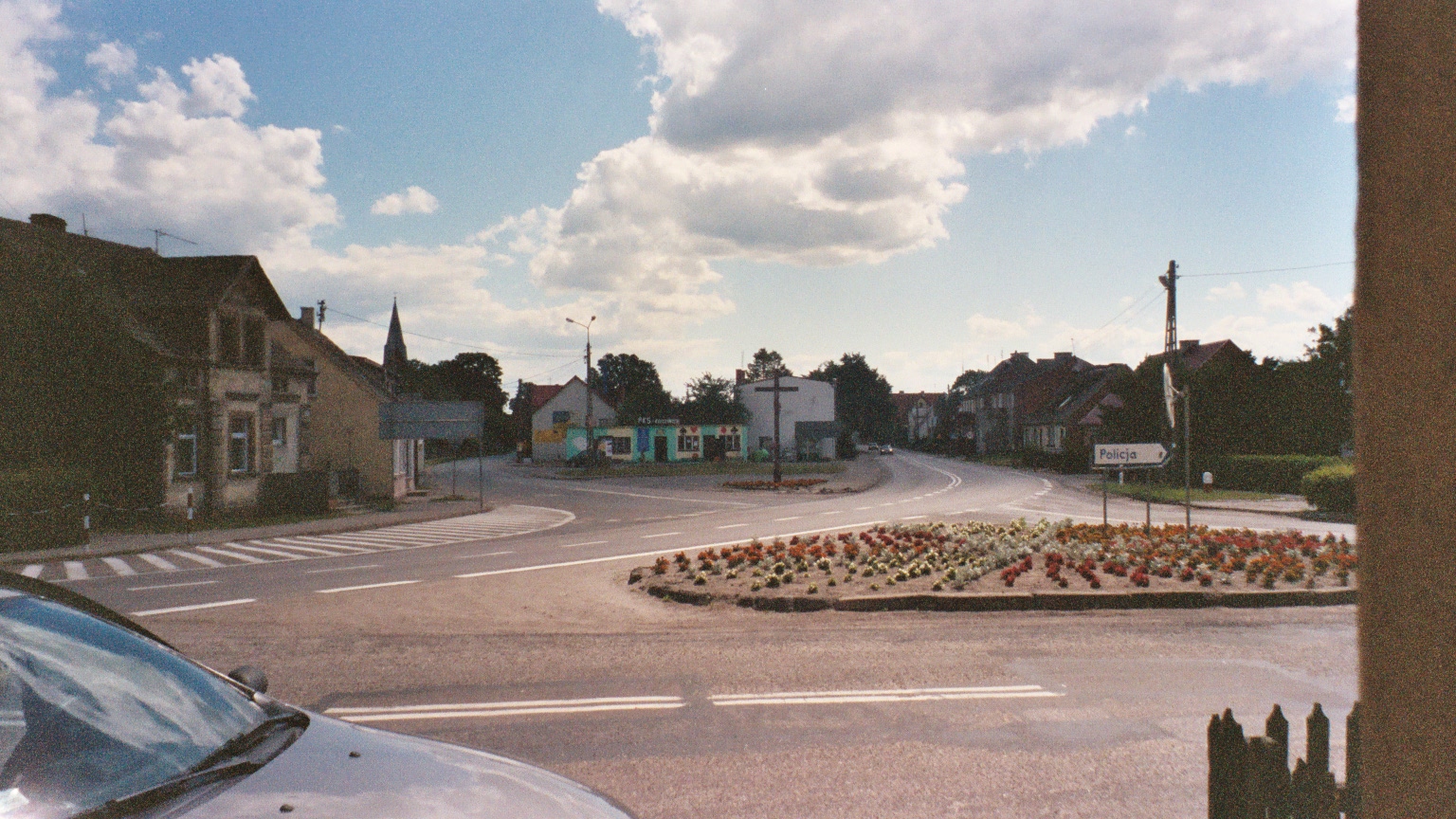 The old Stegers Lutheran church was destroyed in the war but here is a picture of the Catholic Church built in 1826.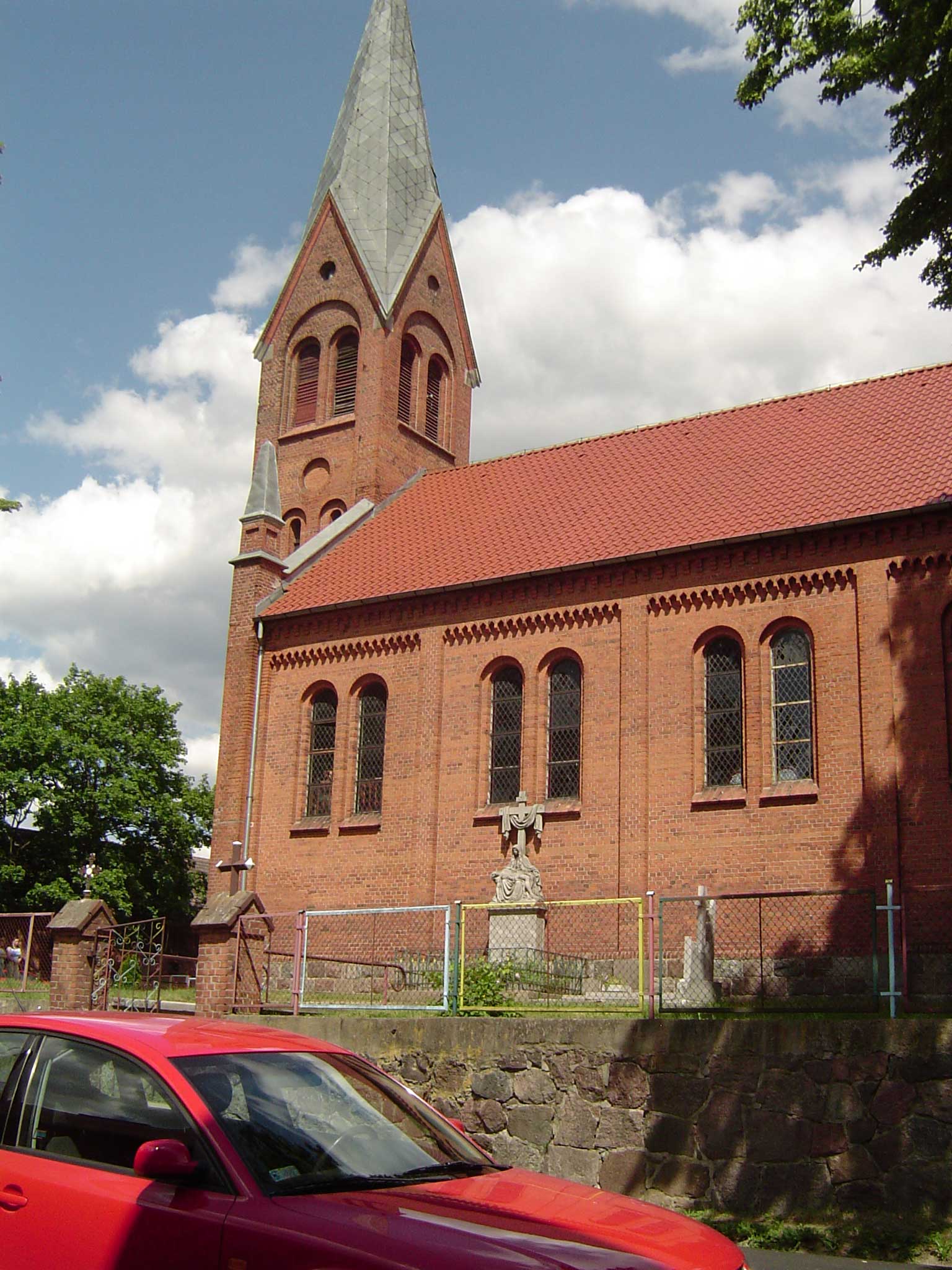 Here is a picture of the interior of the church: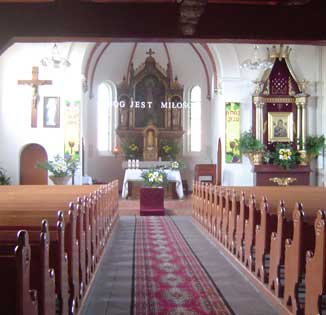 The village is at the edge of the forest and to this day contains a sawmill.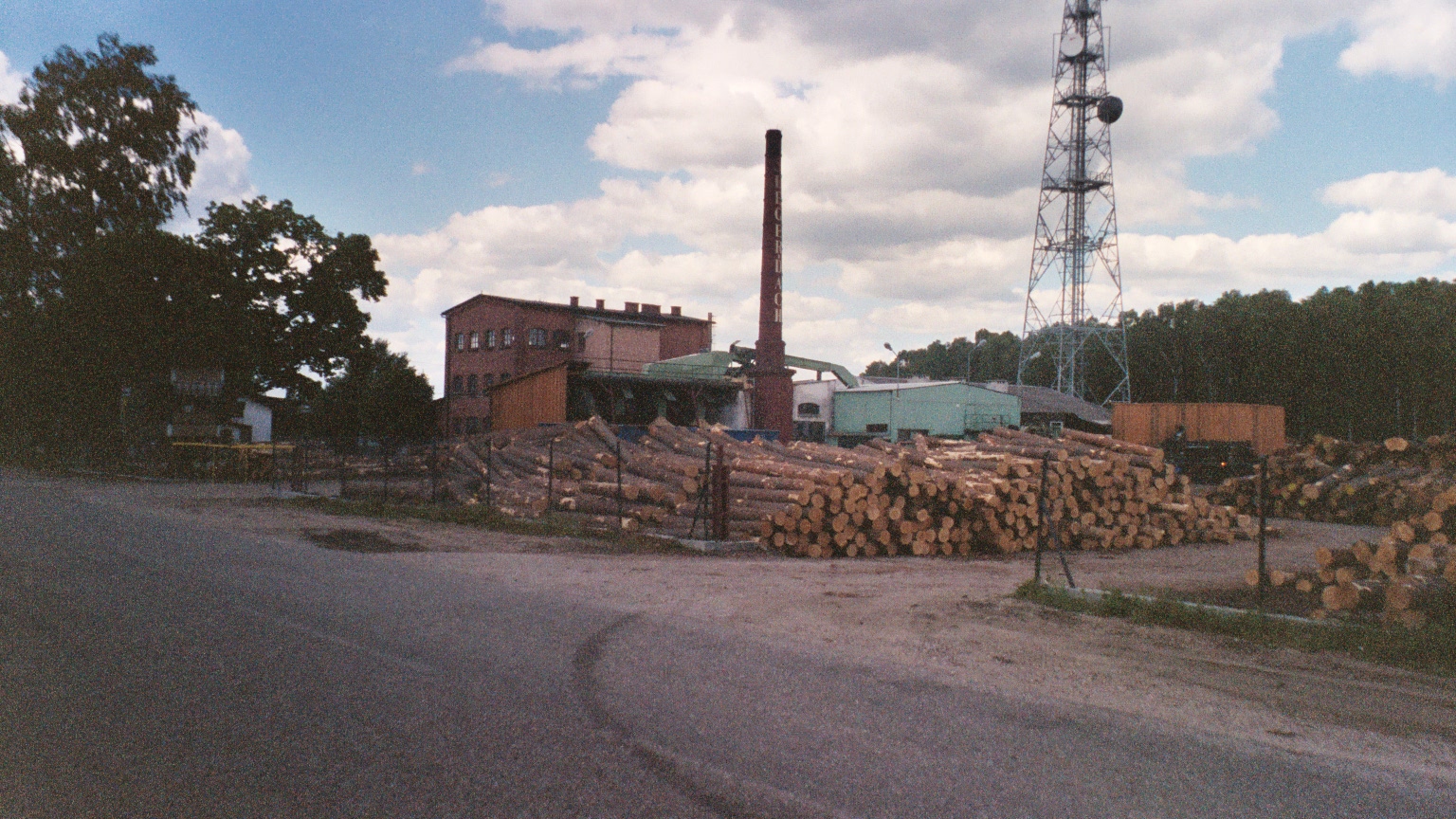 But the main business of the village is farming.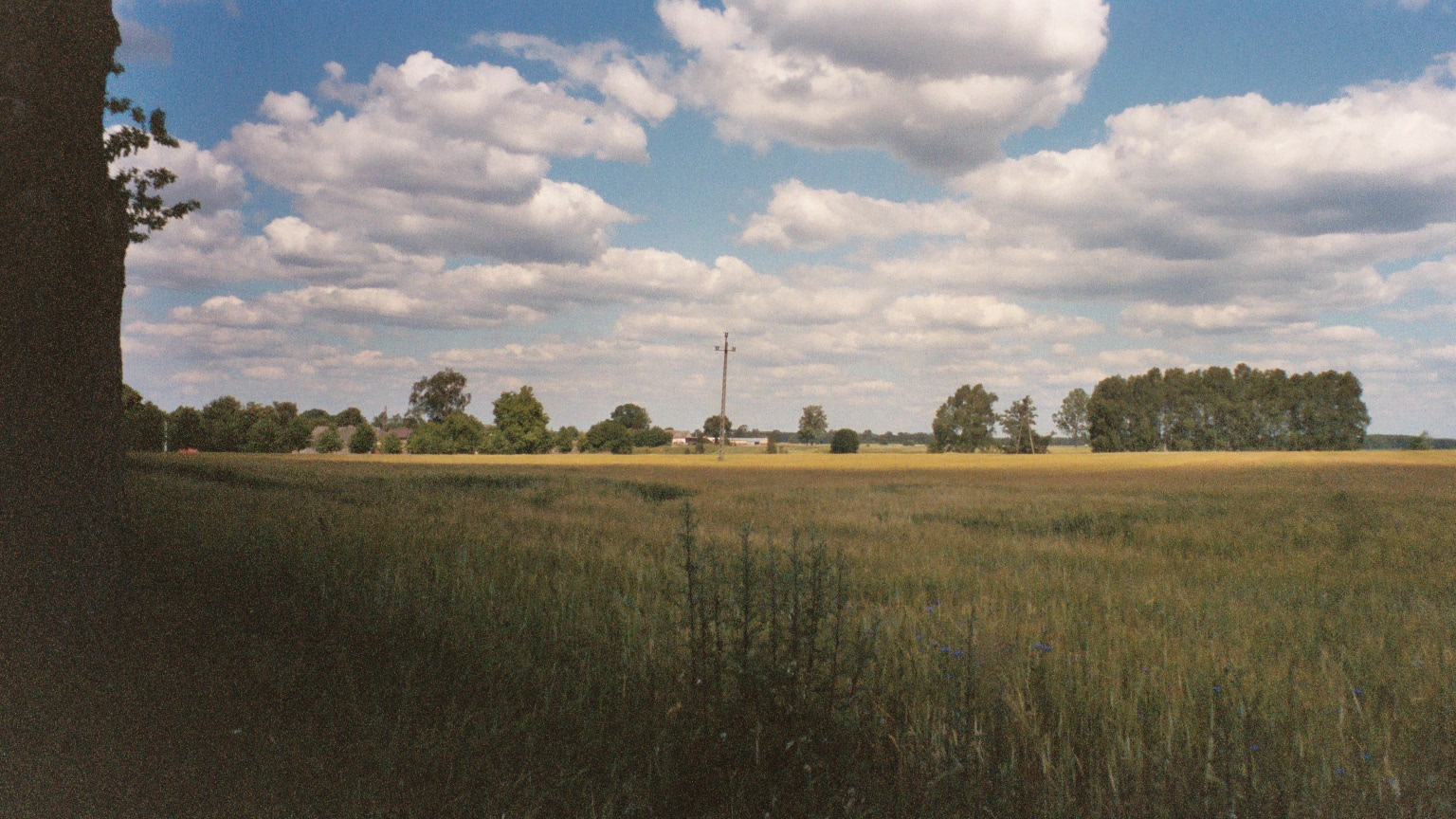 Here is a 1914 map of this village: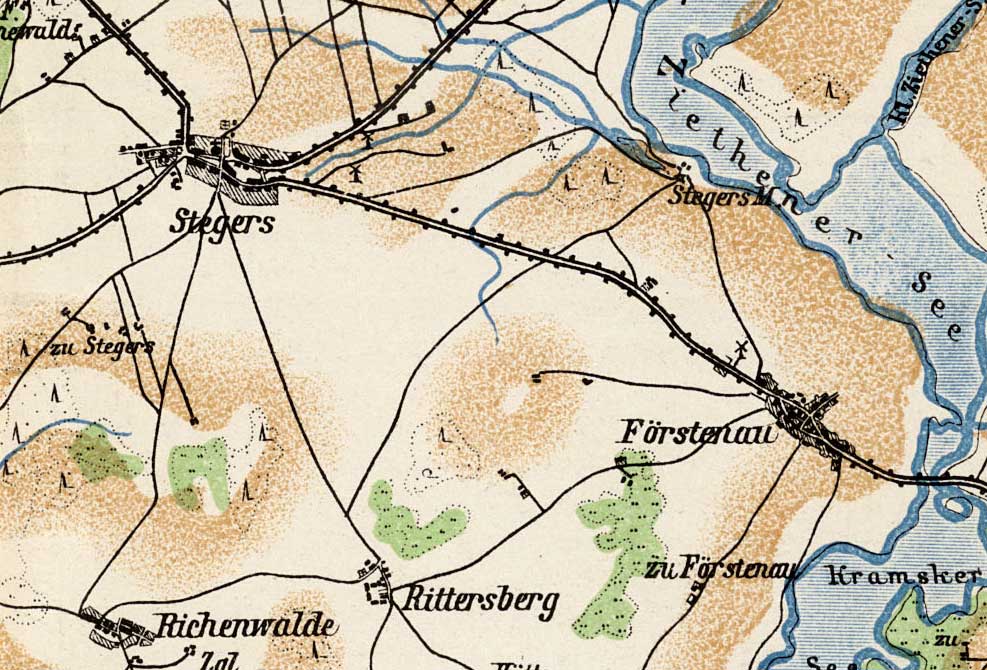 And here is a more detailed map of the village: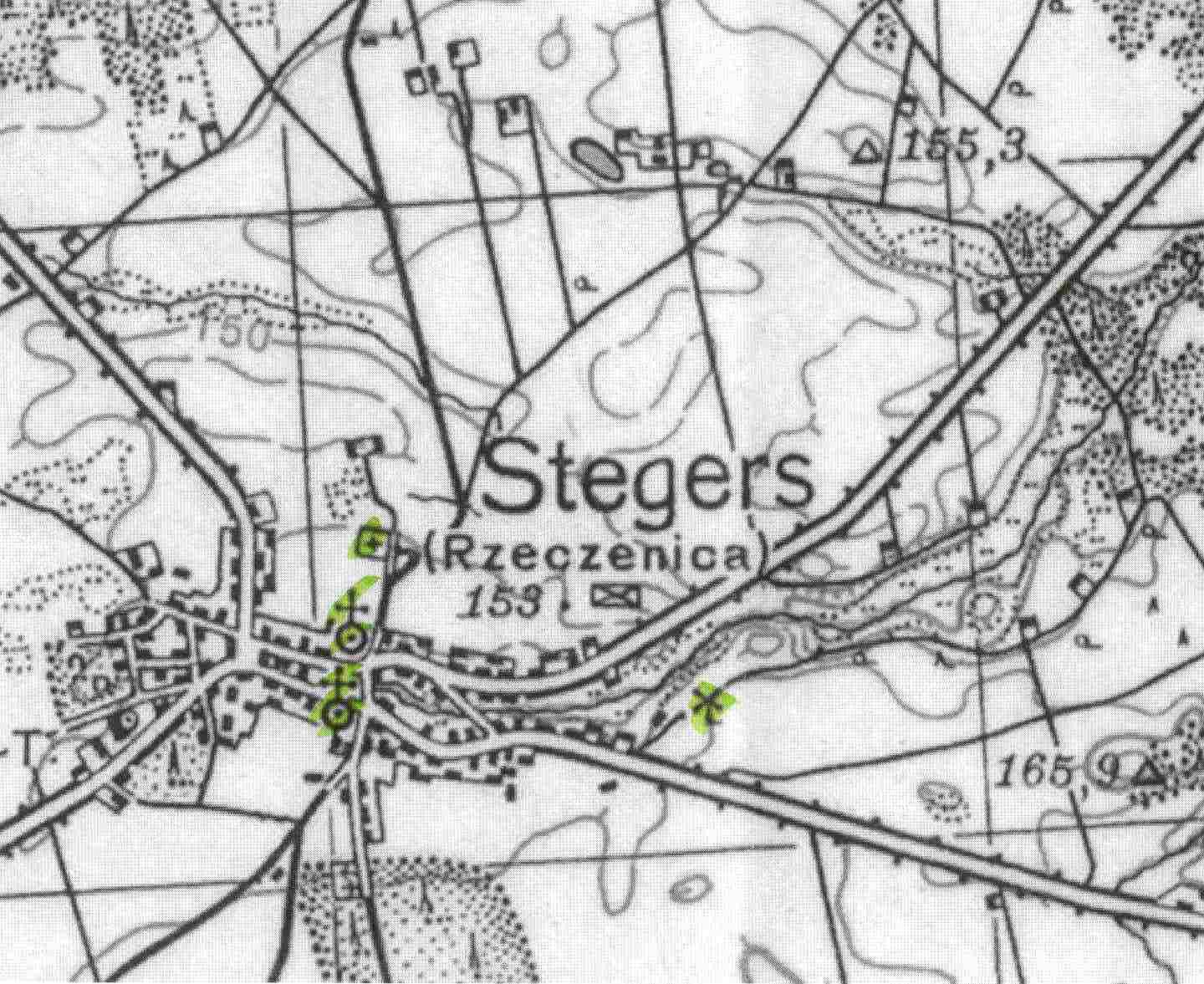 Click here to go to other West Prussia Villages.
Please send any queries to Bill Remus at
November 18, 2006