Wimislaw/Neudorf (Wimistowo), Kreis Tuchel, West Prussia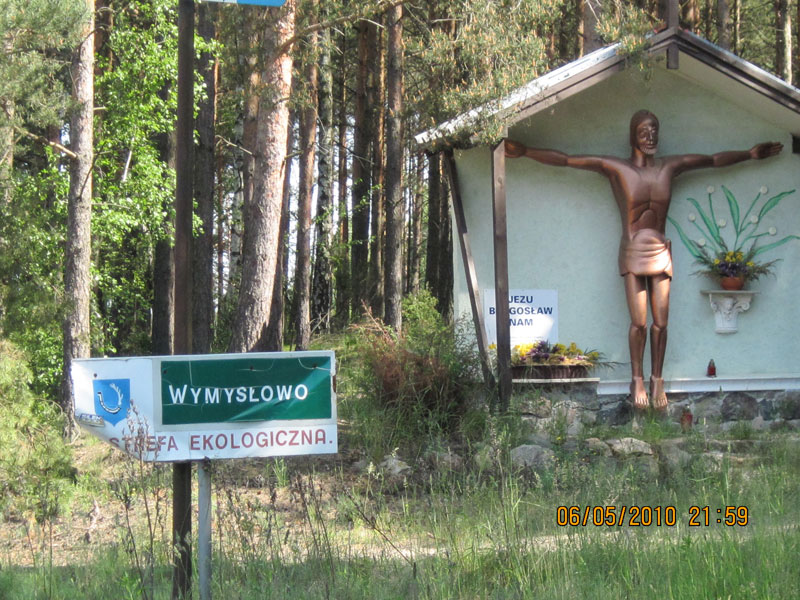 Wimislaw (Neuhof) is a village just north of the Napolean Strasse (a road Napoleon used to invade Russia) between

Tuchel and Okiersk in Kreis Tuchel. It is underlined in brown in the map below.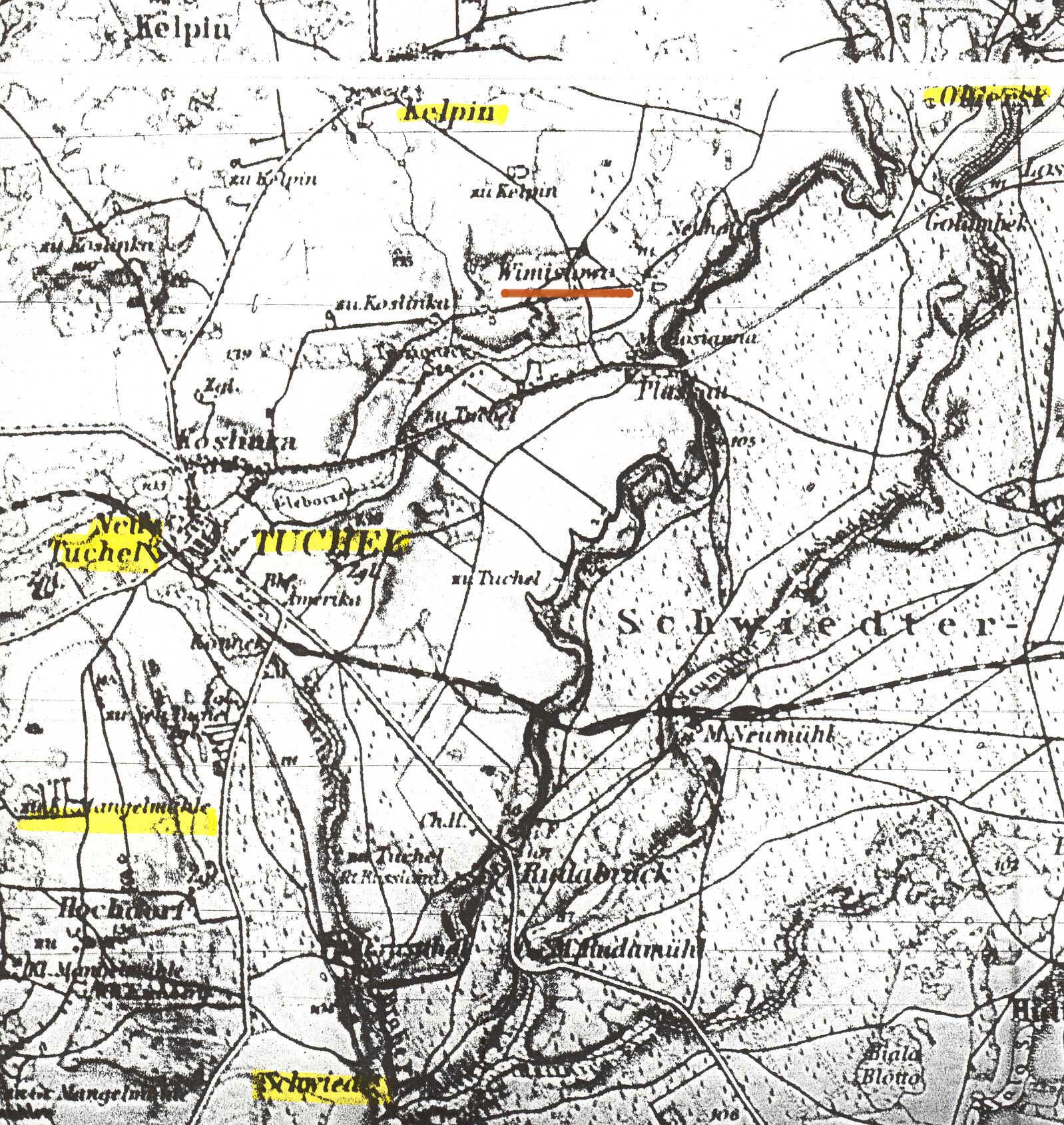 This village is important to me as Johan Remus and Susanna Abram (family 2 in the below genealogy) raised most of their children in this village. Their son Friedrich Wilhelm Remus (family 5) lived in nearby

Kielpin; many of his children migrated to Kansas in the US. Their son David Remus (family 7) lived in Lossiny on Napoleon Strasse on the right edge of the map. And David's children stayed in West Prussia. Daughter Dorothea Elisabeth Remus married Michael Kathke (family 4) and lived in Liskau, Kreis Tuchel. Historically it appears that Johan Remus who was also the mayor of Kielpin farmed in this village. Click here for the genealogy of this large family.

The village was small and based on very sandy land. For many years I thought nothing was left of the village. But in 2010 I discovered someone had put Hotel Pardizo in Wimistowo as well as an American Indian Museum. Following you see pictures of the hotel.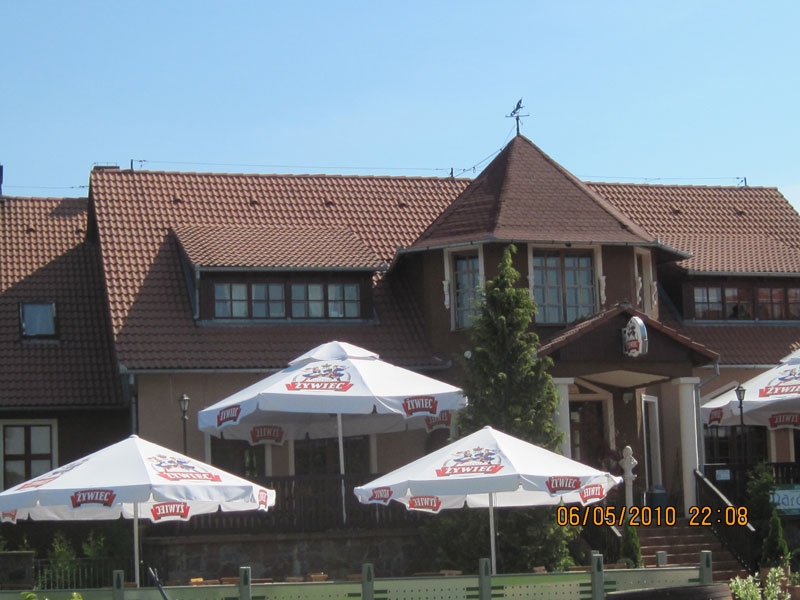 The other land is still farmed by a few hardy farmers: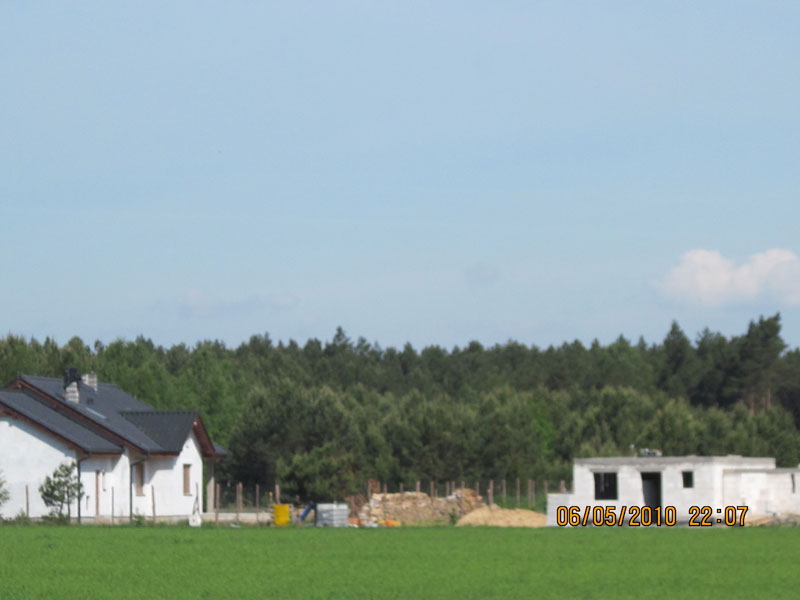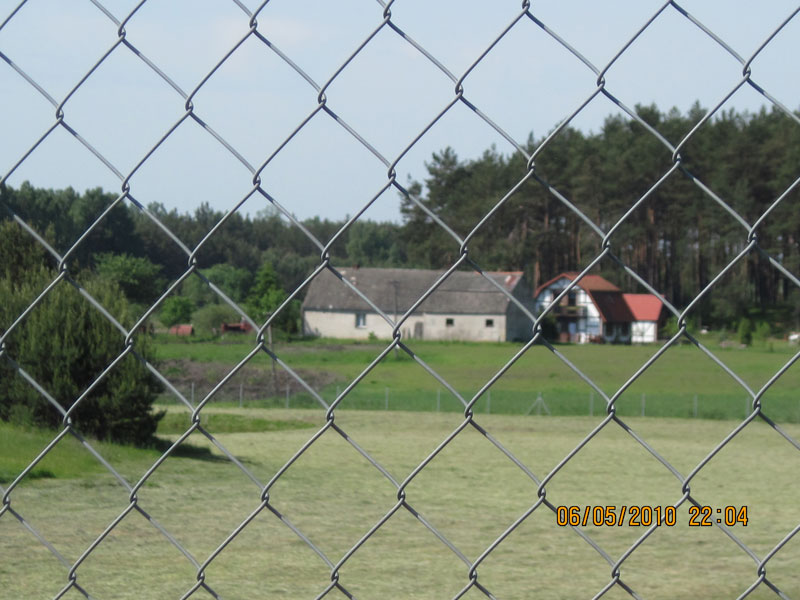 Click here to go to other villages.
Please send any queries to Bill Remus at
September 11, 2010