Pagelkau (Pawlowko)
Pagelkau is a village south of Prechlau and like Lisewo is associated with early Remus family records of the Johan Remus family. Click here for the members of this family. Unfortunately I donít know what happened to them after their stay in Pagelkau and Lisewo.
But also appearing in that village is the family of Michael Remus and Catherine Klotz. Click here for this family. Michael maybe the son of Johan Remus above. Michael and Catherine moved on to Pollnitz where they had many children. Their line turned out to be millers in West Prussia. For example, family 3 is miller Johan Georg Remus of Pilamuhle and Choetzenmuhle. Michael's son Michael shown in family 4 was a miller at Prechlaumuhle, Sunnimuhle, and Doringsdorf. Familes 6 and 7 were not millers but lived in the small mill town of Schwornogatz. Family 8 is the Friedrich Dahlmann-Wilhelmine Remus family, he was a miller in Palubin, Kreis Berent as was Carl Remus of the Carl Remus-Anna Dahlmann family 10.
I was unable to find the estate house (gut) but here is a picture of the manorial village: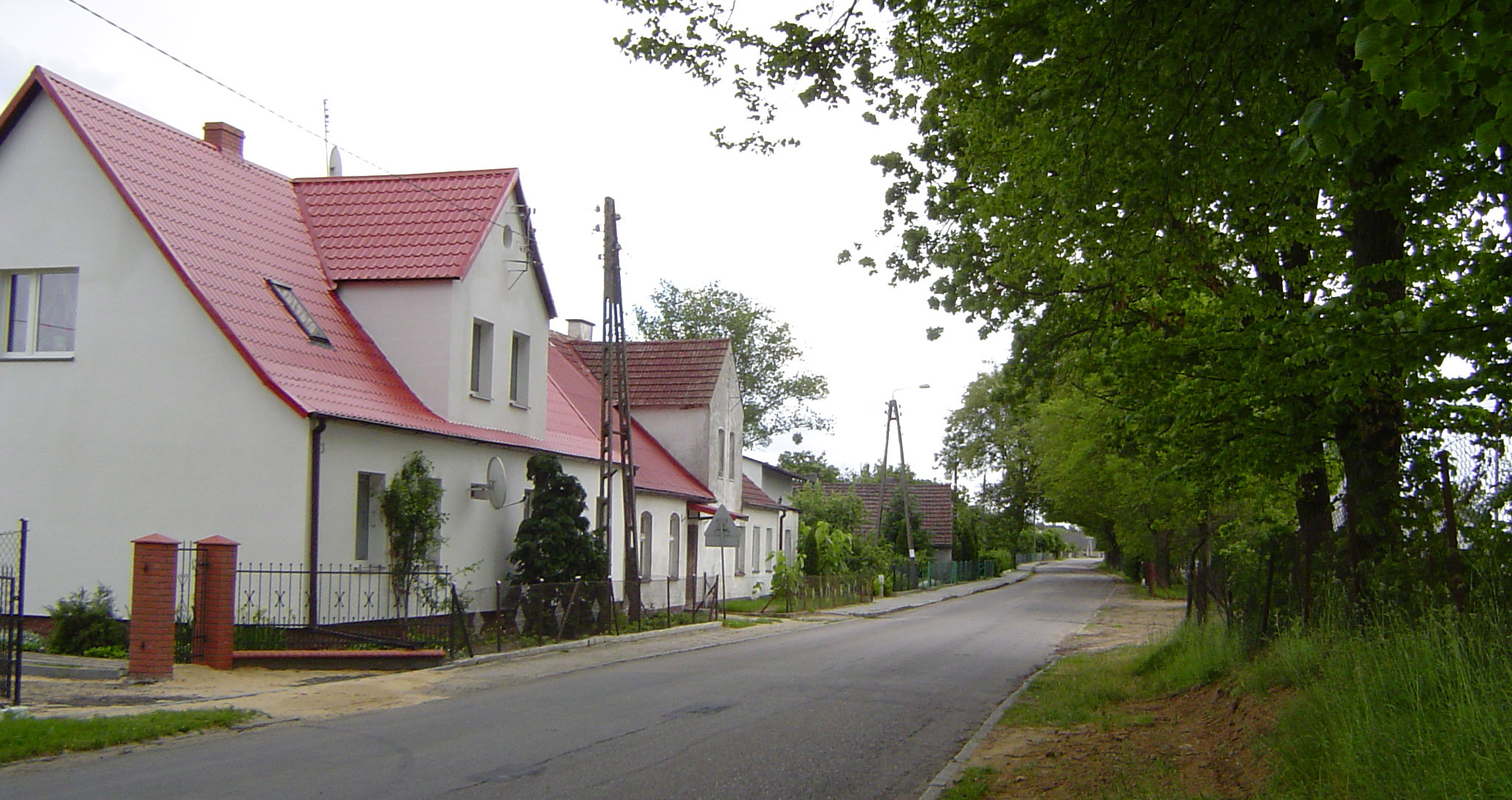 Here is an 1850 map showing this village and the area: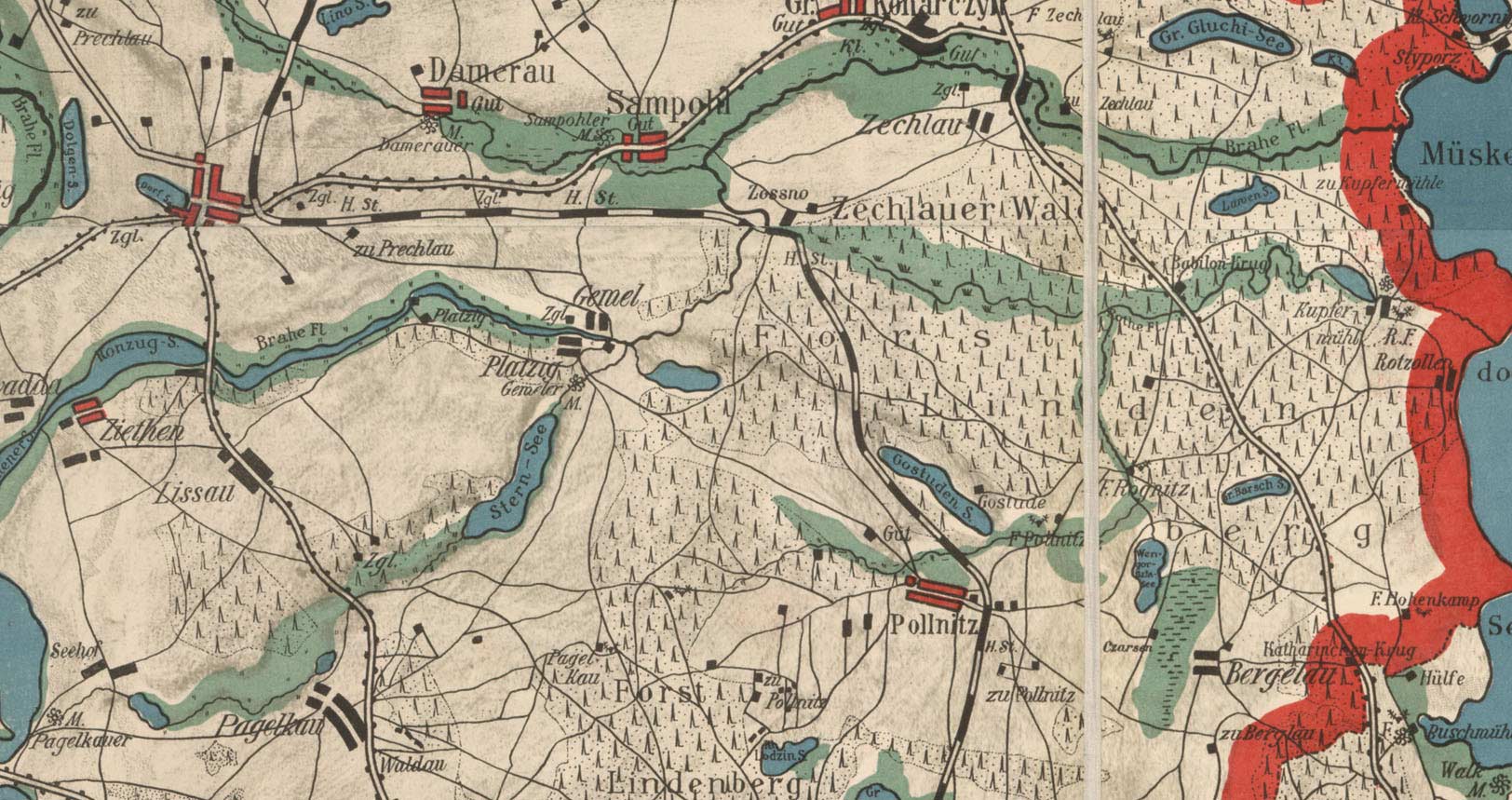 (Click the map to blow it up)
Click here to go to other West Prussia Villages.
Please send any information and queries to Bill Remus at
March 4, 2010