Remus Family Millers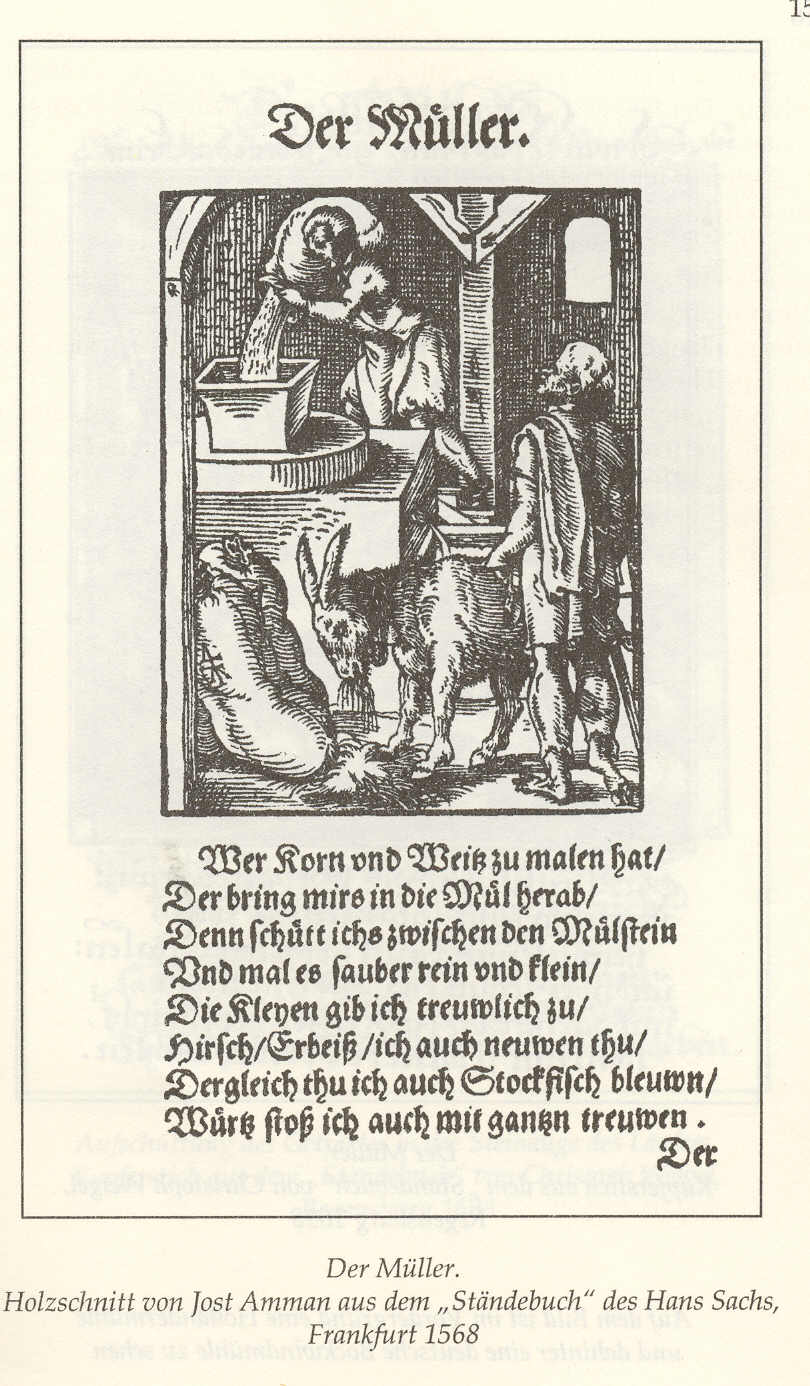 The period around 1700 was not a good time for West Prussia. The

Great Northern Wars were taking place then led to warfare and destruction resulting in perhaps the loss of a third of the population. To repopulate their land (and generate profits), the Polish nobility sold the right to manage villages (called schultz privilege) and to mill grain to Germans. The Remus family was well positioned for such opportunities having worked in the not too distant Neumark and having some of the needed skills.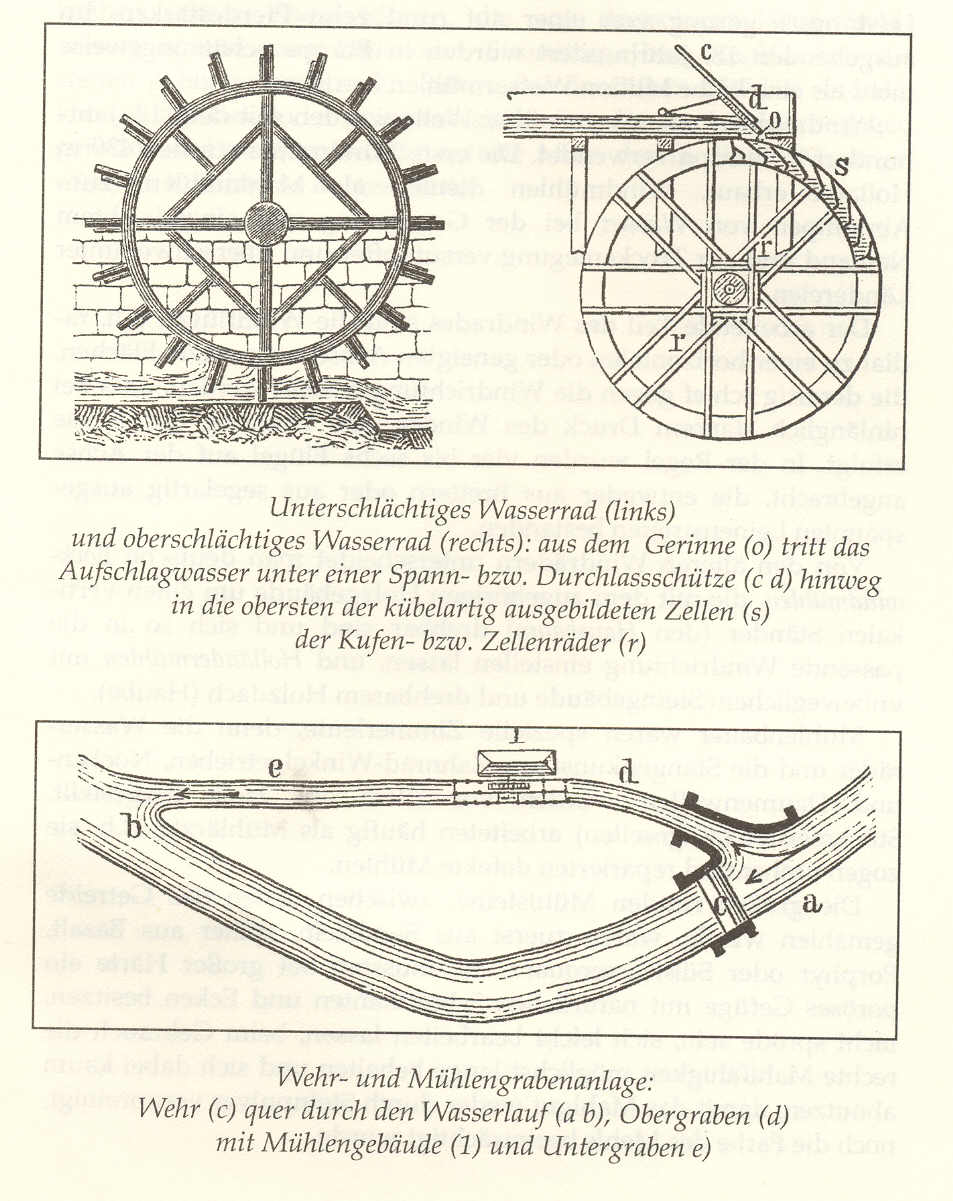 The first reference to the Remus family in West Prussia was in August Blanke's "Aus Vergangenen Tagen des Kreises Schlochau" (1936) where Johan Remus was said to be a miller in

Rogonitza, the mill for Bergelau, and to a lesser extent Pollnitz, Kreis Schlochau around 1700. Click here to read 1or page 2 of that article. The article goes on to explain that Johan Remus sold the mill to Andreas Rogosznicki around 1720. Otto Goerke's "Der Kreis Flatow" reports that Johan Remus purchased the schultz privilege and the schultzengut in Lanken, Kreis Flatow in 1714 (that is, the right to administer a village and a manorial farm for the villagers to work on). The Johan Remus family also had the schulz privilege for Aspenau (Ossowo) in Kreis Flatow. The descendents of Johan were not millers.

However, other branches of the Remus family continued in the milling profession. These millers initially came to my attention when I found Carl Remus' article on these families in the 1955 Westpruessen Jahrbuch (

Drei Westpreußische Wassermühler-familien. In: Westpreußen-Jahrbuch 1955, hg. v. d.Landsmannschaft Westpreußen, Verlag Rautenberg u. Mockel, Leer/Ostf.) ; click here to see that partially translated article in German. Click here to find out more about millers in general. Following is more about the Remus family millers (in English).

Michael from

Pollnitz

The earliest appearance of a Michael Remus the elder is in 1737 when he combines three undeveloped farmsteads in

Pollnitz, Kries Schlochau into one named Kölmergut (Otto Goerke's "Der Kreis Flatow") (Kölm is loam (good farming soil) so Kölmer is farmer with good land, gut is estate - so Kölmergut is a farmer's estate). This was in the wake of the Great Northern Wars when the village was ruined. So this Michael the elder seemed to have money and also influence with the Polish nobility in order to do this. The King of Poland approved this privilege in 1739. The owners of the village lived in Danzig.

Michael Remus the elder must have been at least in his mid twenties placing his birth date in 1710 or before. This would make him contemporary to Johan Remus of

Lanken or Franz Remus of Stegers. I don't have birth records for his children but I do have marriage records and links him and his sister Dorothea to his son Michael the younger. In 1764 Adam Mux married Dorothea Elisabeth Remus daughter of the Michael Remus the elder of Pollnitz.

The Kölmergut privilege of Michael Remus provided free wood from the estate for the hearth and gave the right to employ at least 2 workers to fish in the lakes on his property and hold sheep plus the right to brew beer and spirits. (DKS by Blanke, p. 516). The usual West Prussia farmer did not have such rights.

On 29 October 1743 we find a Michael Remus the younger and Elisabeth baptizing Samuel in

Prechlau, not far from Pollnitz. This Michael Remus is the son of Michael Remus the elder above as Michael Remus's father is said to be dead. Michael the younger (shown as a Miller in 1743 and later in a 1788 land record of his son in law Adam Mux) and wife Elisabeth have many sons and daughters. When I finally got the Prechlau church book, I found a total of 14 children being born to this couple. By 1772 they have moved to Okiersk where their three youngest daughters marry and where their eldest son Jacob also lives. In the 1772 land census, we find this Michael Remus in Wokerske (Okiersk) living with his wife Elisabeth, one son over 12 (likely son Michael), 3 daughters over 12 (Catharina, Eva Rosina, and Barbara Marie), 2 hired male workers, and 1 hired female worker.

By the way, Michael Remus the younger owned a mill in

Pollnitz and later a mill in Okiersk. Some of his descendents were millers, too.

Click here for a more complete genealogy of the first Michael of Pollnitz.

The Second Michael from

Pollnitz

In the 1772 land census, we find a second Michael Remus in

Pollnitz living with his wife (Catharina nee Klotz), two sons (Johan Georg and Michael), and 2 daughters (Maria Elisabeth and Eva Rosina). This is not the same Michael as above. This second Michael was initially a shepherd. He may have later been a miller (perhaps tending mill for the first Michael Remus above in Pollnitz - his likely cousin) but certainly the second Michael Remus' sons Johan Georg and Michael and their descendents were millers. Johan Georg was a miller in Pollnitz Muhle and Pilamuhle. His descendents were millers in Christianmuhle and Schwornogatz. Michael was a miller in Prechlau muhle, Neubraa, Funkenmuhle, Sunnimuhle, Doringsdorf, and Gross Pallubin. His descendents were millers in Gross Pallubin, Niedermuhle, Mockrau, Gallubin, and Alt Czersk.

Click here for a more complete genealogy of the second Michael of Pollnitz.

Michael Remus son of Franz of Stretzin?

Later records (DGB) show a Michael Remus marrying first Anna Luise Trojan in

Bondcez (this is an estate of a Polish Noble on the boundary of Kreis Flatow) and then Anna Maria Wanski/Wenski (from Schwente?). A son Carl Gottlieb was born on 1 October 1806 in Plotzmin, Deutsch Krone (also on the border of Kreis Flatow). Also Ludwig Wilhelm Remus is a likely son. Michael Remus was village head (schulz) there circa 1800 although the village schulz was normally a Klawitter. Other children followed.

This Michael is the son of Franz Remus of

Stretzin; his mother was Anna Catherina (family name not shown in the church books). There is an Anna Catherina of the right age to marry Franz who is the daughter of Dionisius Klawitter of Kramske, near Plotzmin. The family tree of Anna Catherina in DGB does not show her marrying in spite of being the oldest daughter (an unlikely event given the prosperity of the Klawitter family). Anna Catherina's younger brothers were schulz in Plotzmin. So perhaps the reason Michael Remus became schulz of the Klawitter village of Plotzmin was that his mother was Anna Catherina Klawitter. (conjecture)

Michael was also a miller in

Plotzmin; his descendents were millers in Krojanke and Irowroclaw.

Click here for a more complete genealogy of Michael son of Franz.

Other Remus Families in West Prussia

There were lots of Remus families in the area. In 1772 the Prussia, Russia, and Austria partitioned Poland and both Royal Prussia and West Prussia were incorporated into Prussia. Frederick the Great ordered a census made of his new subjects; click on 1772 Census to find all the Remus family members in all of northern Poland. Click here for the annotated census just for the Remus family members described above. Note that there were more in Pomerania and East Prussia that were not included in this list.

Please send any queries to Bill Remus at

October 8, 2006